Our Studio Location
PERSONAL TRAINING STUDIO
Fitness TogetherMedia
115 W State St
Media, PA 19063
p. (610) 565-2007
View Map
HOURS OF OPERATION
Hours are subject to appt. schedule
Page 1 of 1
Videos
A collection of Fitness Together® Media studio videos, enjoy!
Jun 13, 2014
This is the video of a TV appearance I did on a local TV station in the greater Philadelphia area. The host and I spoke about fitness for Baby Boomers, the importance of movement, and did a few simple exercise demo's.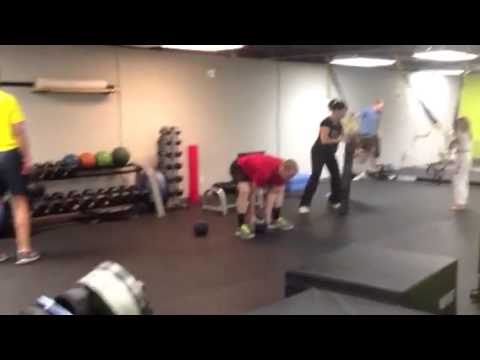 Do Work!
Jan 7, 2014
This is a video of me training my family over the holidays in a Small Group Training session. This shows our facility and how we do "conditioning work."
Page 1 of 1