Our Studio Location
PERSONAL TRAINING STUDIO
Fitness TogetherMedford
365 Salem St
Route 60
Medford, MA 02155
p. (781) 395-3600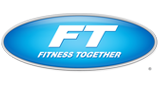 $99 to $199 View Map
HOURS OF OPERATION
Mon - Fri 6:00 AM - 9:00 PM
Sat 7:30 AM - 3:00 PM
Sun Closed

Client Reviews
Get Inspired, Get Results. *Individual exercise results may vary.
Jun 10, 2018 by J. L.
"Flexibility: I can always do my cardio workout when I need to, and my trainer can be flexible about schedules. This means that I am able to exercise consistently, which is my goal. My trainer is also good at making sure I'm doing my exercises properly, and he updates the program as necessary so all I have to do is show up."
May 9, 2018 by B. C.
"Trainers are invested in their clients' success and know how to get the most out of you every session. "
Apr 17, 2018 by S. B.
"Awesome trainers who are devoted to their clients. The entire staff at FTMedford are great to work with."
Mar 29, 2018 by M. P.
"The private an group training . Also the trainers are very knowledgeable an dedicated "
Mar 20, 2018 by N. D.
"I like the fact that my fitness program is designed for me. I also like the one-on-one attention from the trainer."
Mar 13, 2018 by K. D.
"What I like most about Fitness Together in Medford is you don't feel like a number. They take the time to help you meet your goals. Accountability, Nutrition and the work out plans are sustainable which helps keep me focused. The trainers are very friendly and make you feel welcome. "
Mar 7, 2018 by A. B.
"They have the Best trainers - they really listen to you and care! The place is super clean and they keep you motivated. "
Feb 8, 2018 by J. L.
"You're providing exactly what you promise: a trainer and access to cardio equipment when I need it. I like the scheduling flexibility and the quality of the training."
Jan 25, 2018 by M. P.
"The trainers are so very knowledgeable an make it fun to workout!! Love that you can have private sessions or workout with a group."
Jan 10, 2018 by J. H.
"Personal attention, and reliable scheduling, communication, and the high quality of the trainers. It's just easy"
Jan 9, 2018 by F. S.
"1. Friendly. 2.knowlegable in their field of Physical Training. 3Workouts may be gruesome but the results are positive. 4Their focus is on you."
Jan 7, 2018 by A. B.
"The trainers are so nice and make you feel comfortable. The place is always so clean and they are always coming up with challenges/ activities to keep you engaged. The owner is always on site and it's just an all around good energy place! Highly recommended!!"
Dec 15, 2017 by C. P.
"Very personalized. Knowledgeable trainers. Clean facility. "
Dec 2, 2017 by N. L.
"Next July will be my 10th anniversary as a client at FT and I have found it to be a healthy experience. The trainers to be professional, challenging and concerned about health issues. Having a set time slot has also kept me consistent and honest with myself. "
Nov 15, 2017 by L. S.
"I like the personal touch making friends with the trainers at the studio and their personal investment in my fitness. It truly feels like we are a team! I love that I am getting stronger and in better shape."
Nov 10, 2017 by Y. G.
"Excellent, well-prepared, trainers that care about your progress and are passionate about the work. As always, it's ALL about the people. "
Nov 9, 2017 by J. M.
"The dedication of the trainers "
Nov 8, 2017 by K. D.
"Trainers take the time to put together a plan to help you. Very nice staff"
Oct 25, 2017 by N. D.
"I like the personalization and attention to proper form."
Sep 20, 2017 by C. B.
"The people and how they take their time with you."