here's how it works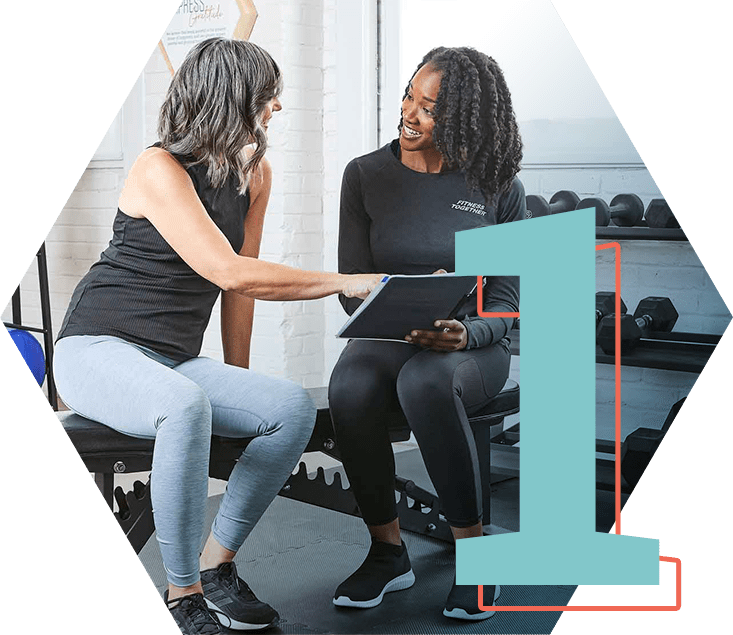 complimentary
signature fit evaluation
A complimentary signature process where we learn about your goals, health history, and take you through a mini workout so we have the information we need to begin building your customized program.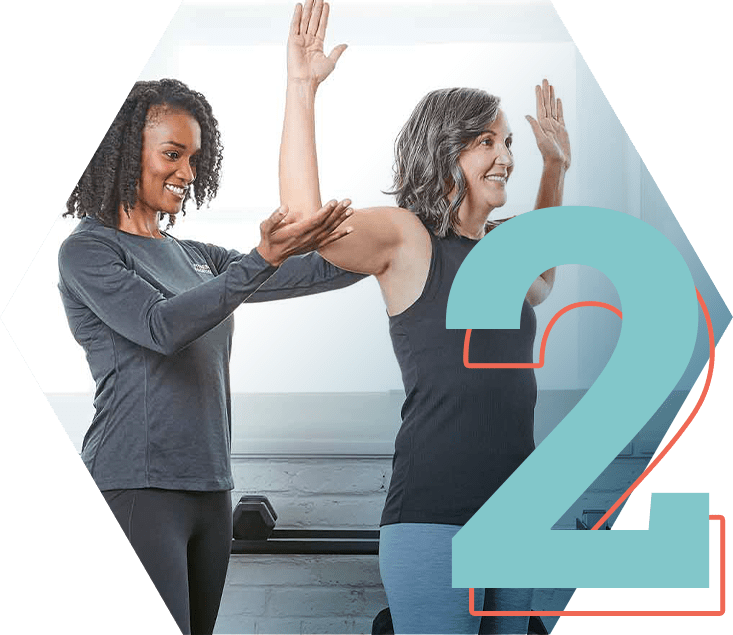 full body assessment
A comprehensive fitness assessment to collect baseline metrics that will help us track your progress.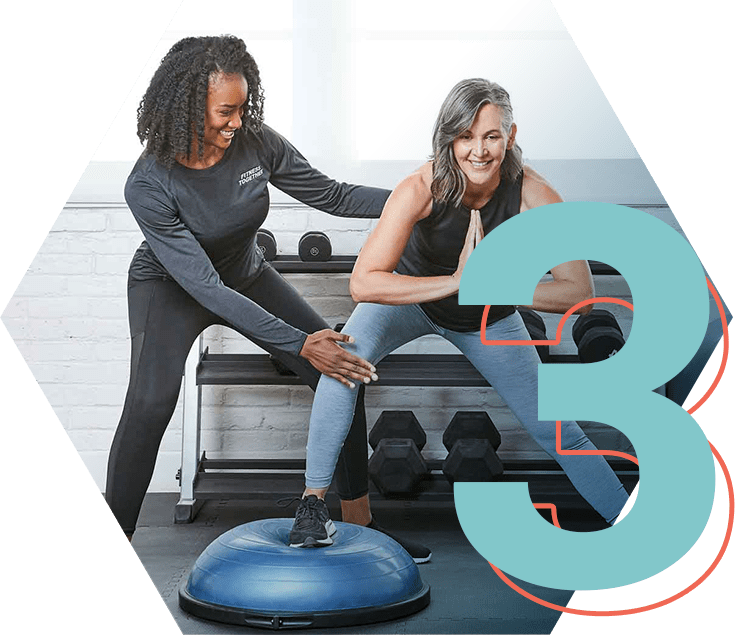 personal training session
Meet your trainer in your private suite (or virtually) for your 1:1 session to begin your completely customized workout program.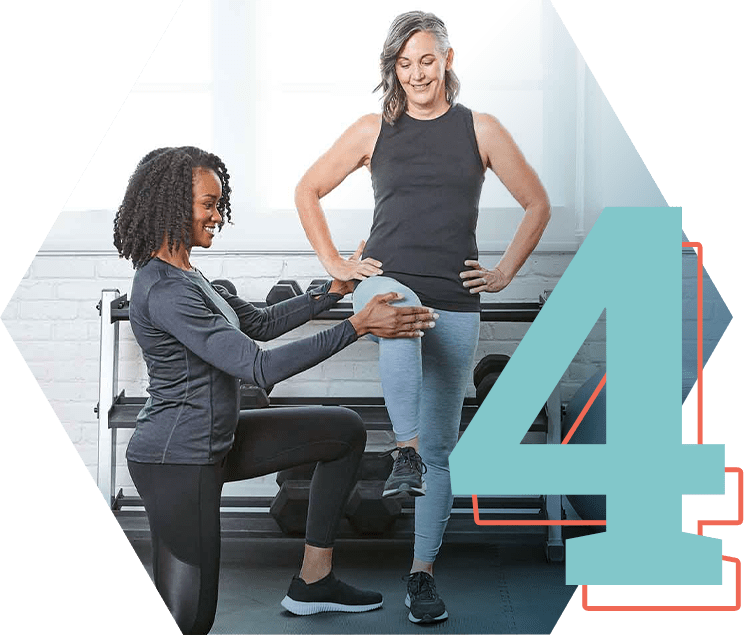 progress checks
A comprehensive assessment every 6 weeks so we can celebrate your progress and set new goals.
WHAT CLIENTS ARE SAYING...
Outstanding facility and the training team is best I have worked with in 20 years. My physical and mental health is approaching an all time high and I am not a spring chicken.

Dr. A works with Sam who is awesome in patience, understanding and inspiration.

I especially like that my trainer designs exercises for me that are effective (I've lost and maintained inches and pounds) and tax me to the point that I'm tired and slightly sore but not in pain the next day.

Dan and Sam are terrific! Inspiring, professional and attuned to what you need in a workout regimen. My wife and I strongly recommend them!