Stephen Gannon

, Manager

Years of Experience

Credentials

BA, NASM CPT, TRX L1, Speed & agility specialist

Hi my names Stephen, I've been a personal trainer since 2015 and with fitness together since 2016. Since college I've been a fitness guru. I ran collegiate track & field at Worcester State. Sports has always been a passion of mine which is why I'm where I am today. Being a trainer here at FT gives me so much joy. Being able to train clients of all ages is such an awesome experience. For me nothing brings me more joy then helping someone accomplish a goal that they never thought was possible. I love all the relationships I've made her over the last 6 years and I can't wait to help more people become healthier physically and mentally!

in my free time I like to
In my free time I love working out (shocking I know!). I've competed in 7 bodybuilding shows. Recently I've expanded my fitness into running as well has working out. I'm my downtime I love to spend time with my wife and dog. We go for a long walks on the weekend and occasionally go out to eat for to try different amazing food

SCHEDULE YOUR COMPLIMENTARY FIT EVALUATION

Katelyn Doherty Gannon

, Personal Trainer, Head Nutrition Coach

Years of Experience

Credentials

B.A. Physical Education - Bridgewater State University, NASM CPT, PN1
CPR/First Aid/AED

After beginning my own fitness journey back in 2013, I realized that I had a passion for helping others in their own fitness journey. I started writing workouts and nutrition programs for myself after I started college, and although I was eating healthy, I had gained 15 pounds. I was determined to change my body through trial and error both through exercise and nutrition. I later transferred to Bridgewater State University as a Physical Education major and fell in love with the all encompassing program. I started teaching bootcamps as well as working at Fitness Together. Helping my clients reach not only their health and wellness goals, but also their life goals, gives me so much joy. I have learned to work with many different populations ranging from age thirteen to 70 and those with physical and mental limitations. I'm thankful for Fitness Together and all the relationships and connections I've made over the years.

in my free time I like to
In my free time I enjoy spending time with my husband and puppy, as well as my family and friends. I also love reading books; self-help books have been my favorite ones. I enjoy going on hikes, long walks and going to the beach. For the most part, you can find me doing some form of strength training. I have also recently taken up long distance running and plan to run a half marathon this year, and possibly a marathon in the future. I spent three years of my life competing in bodybuilding (bikini) shows. I also love trying new restaurants, coffee shops and eating delicious food.

SCHEDULE YOUR COMPLIMENTARY FIT EVALUATION
here's how it works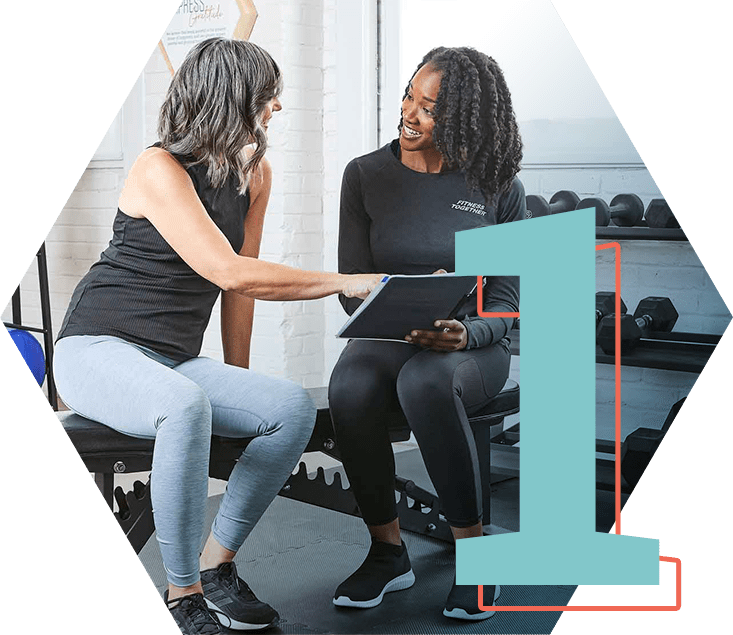 complimentary
signature fit evaluation
A complimentary signature process where we learn about your goals, health history, and take you through a mini workout so we have the information we need to begin building your customized program.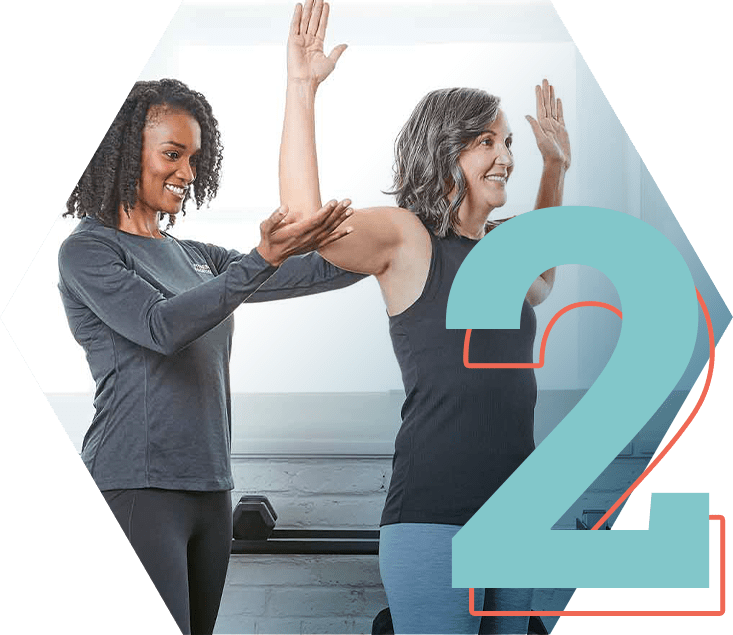 full body assessment
A comprehensive fitness assessment to collect baseline metrics that will help us track your progress.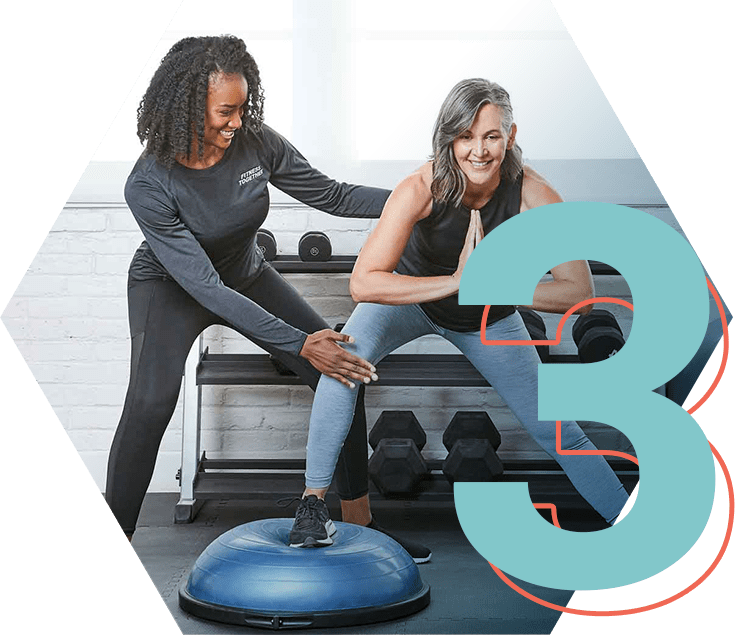 personal training session
Meet your trainer in your private suite (or virtually) for your 1:1 session to begin your completely customized workout program.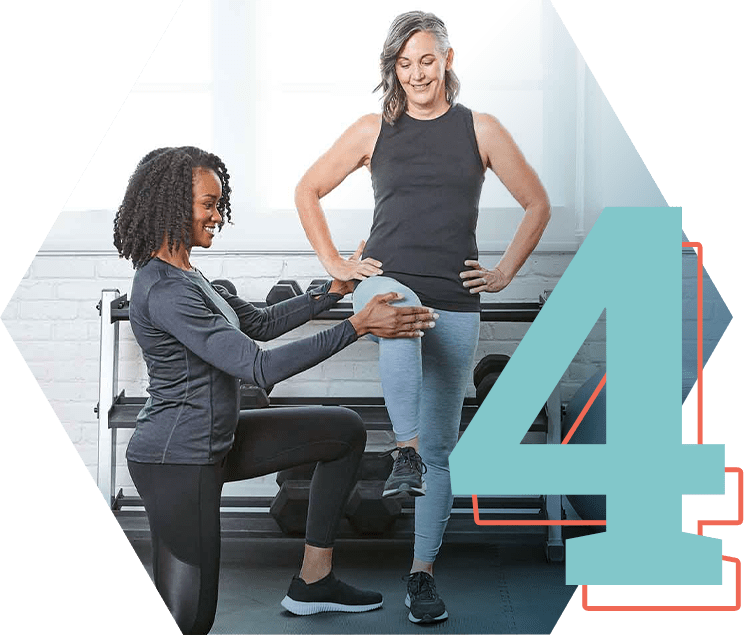 progress checks
A comprehensive assessment every 6 weeks so we can celebrate your progress and set new goals.
WHAT CLIENTS ARE SAYING...
Always prepared and ready for me. They know what I'm capable of and set up a workout individualized for my needs.

I have only been working with Katelyn for a month but I love the one on one aspect of the training and how she takes the time to individualize my program to my needs but with understanding my limitations.

The focus the trainers put on your goals and the way they adapt to your physical abilities.

Where do I start! Katelyn and Stephen are fabulous. The facility is very clean. They focus on me and only me when I am working with them. They create and modify my routine to meet my needs specifically. I really couldn't ask for more.