Our Studio Location
PERSONAL TRAINING STUDIO
Fitness TogetherLincoln MA
145 Lincoln Rd
Suite 101A
Lincoln, MA 01773
p. (781) 259-8806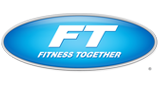 $99 to $199 View Map
HOURS OF OPERATION
Mon - Fri 6:00 AM - 8:00 PM
Sat 8:00 AM - 12:00 PM
Sun Closed

Client Reviews
Get Inspired, Get Results. *Individual exercise results may vary.
Jan 17, 2019 by N. D.
"I like all the trainers. As a client of over a year, I've worked with all 4 of them. They all have different styles, but they are all good. Brian is helping me with nutritional questions, and Jesse with exercises for shoulder problems. The atmosphere at Fitness Together is very conducive to making physical fitness progress. Maisey and Miles, studio mascots, are a delight!"
Jan 17, 2019 by P. M.
"All the trainers at the gym are very pleasant! The mascot Miles is adorable! We have a very enjoyable time!"
Jan 16, 2019 by D. K.
" small place, responsive to client requests and needs, nice atmosphere, attentive trainer"
Jan 12, 2019 by C. S.
"I love all the trainers and that they listen to what I want from my workout. "
Dec 30, 2018 by K. S.
"Great trainers and a positive attitude. You pay attention to injuries and form and seem sincerely interested in my progress!"
Dec 21, 2018 by G. A.
"good trainers, clean facility, near my home"
Dec 19, 2018 by B. M.
"You guys have this from me already..."
Dec 15, 2018 by G. V.
"Excellent trainers and flexible schedules."
Dec 13, 2018 by M. C.
"I love my trainer! I love that it's nearby and I love the scheduling flexibility."
Dec 5, 2018 by D. H.
"Good trainers and ease in changing the schedule."
Nov 29, 2018 by S. N.
"The trainers are great--very knowledgeable, easy and fun to work with. The workouts really lead to good results!"
Nov 22, 2018 by E. I.
"Great facility and trainers are really good. You can get a great workout in and it's very private so if you don't like the feel of a big gym, this is perfect. "
Nov 19, 2018 by C. S.
"Convenient hours. The trainers feel like family/friends!"
Nov 17, 2018 by G. A.
" I value the personal attention to my ongoing exercise program. At FT the trainers design a program that encourages me to do things I would not have thought possible and also they respect my limits if an activity does not feel right for me or causes any pain. The supportive and encouraging atmosphere and flexibility dealing with my schedule are also appreciated more than I can say- GA ( you can use my initials and age --not full name. Thank you"
Nov 16, 2018 by N. D.
"While all the trainers have different styles, they all get me through my sessions with encouragement and good humor. They have been responsive to my particular needs. I've enjoyed working with each of them, and plan to continue."
Nov 15, 2018 by W. L.
"Brian and his team are outstanding! They make getting fit fun!"
Nov 14, 2018 by K. B.
"The team at Fitness Together has never been less than totally supportive and helpful (not to mention accommodating my schedule!)"
Oct 20, 2018 by G. S.
"The trainers listen to you and really care about your success."
Oct 18, 2018 by A. T.
"I, like many people am much more likely to do my exercise and strength training with a buddy, especially a knowledgeable one. The staff at FT is very good at working with me, and being mindful of my personal limitations."
Oct 12, 2018 by M. C.
"Brian is the greatest!"