TJ Wright

,

STUDIO MANAGER, CERTIFIED PERSONAL TRAINER

Years of Experience

Credentials

CERTIFIED PERSONAL TRAINER
BACHELOR'S DEGREE

From the age of 4, my parents had me in some kind of sport. Football, basketball, and baseball, etc. Going into college I hadn't decided which direction to go, career wise, and was not pursuing sports on a collegiate level. Despite this I still kept physically active with weight lifting and recreational sports. I loved how it made me feel when I was active and wanted to help people feel the same way, so I combined an occupation and hobby into one. I love to teach people how to become better versions of themselves by setting goals and working towards them. The look on that person's face when they hit their goals, knowing you played a part in their success gives you satisfaction like nothing else! I want people to feel comfortable, knowing there are others like me who want to help by educating them on leading healthier lives; lives without a ton of medications, diseases, and an opportunity to live longer. This is why I became a personal trainer.

Cory Johnston

,

LEAD TRAINER, CERTIFIED PERSONAL TRAINER

Years of Experience

Credentials

CERTIFIED PERSONAL TRAINER
BACHELOR'S DEGREE

I love helping people in and out of the gym. My favorite feeling is when people finally catch the "fitness bug" and adapt a fitness regime into their daily life. When I am not at work I love to be active and outside especially fishing on a warm summer day! One of my biggest passions is baseball. I am a former left-handed college pitcher and still hold many pitching records at my former High school (Highland High School). I just love to be around the game, so I have coached at North Royalton, Wadsworth and Highland High Schools. Believe it or not, I still participate in fast pitch! I enjoy playing in the summer and training in the winter months. This is one of my favorite hobbies because I love being in a team atmosphere and the trainers at Fitness Together are the definition of a strong team!

Sabrina Andre

,

NUTRITION SPECIALIST, CERTIFIED PERSONAL TRAINER

Years of Experience

Credentials

HOLISTIC HEALTH & WELLNESS/NUTRITION COACH
CERTIFIED PERSONAL TRAINER
BACHELOR'S DEGREE

I am a recent graduate from Edinboro University. Over the past 4 years, I was a part of different personal training clubs, helping students on campus reach their fitness goals, while balancing their busy schedules. Health and fitness changed my life for the better. I was 16-years old, pre-diabetic and overweight. Focusing on my diet, and adding in exercise, I was able to drop 30 pounds, and I have become the healthiest I've ever been. My style of training is different for each person. I focus on the different needs of each client and adapt accordingly. I want to help people become more confident in themselves and reach those goals they never thought they could before.

Dan Wolf

,

STRENGTH AND CONDITIONING SPECIALIST

Years of Experience

Credentials

BACHELOR'S DEGREE
TACTICAL STRENGTH AND CONDITIONING FACILITATOR
CERTIFIED FIREFIGHTER II
CERTIFIED STRENGTH AND CONDITIONING SPECIALIST

I have been training my whole life, but I did not start having goals and keeping track until later in life. Almost every night before bed, I would go down in the basement to the pull up bars and see how many I could do. I started weight training going into seventh grade and I never looked back. By the end of eighth grade, my max bench press was 200 pounds and going into high school people began to look to me for guidance and my opinions on exercises, various forms, and my exercise philosophies. I have been "unofficially" helping and training friends and family members with their health, fitness, strength, and conditioning ever since. A lot of what I know is self-taught, and through experimentation on myself. One of my several philosophies is that I never prescribe something unless I have tried it myself. I believe there is no such thing as maintaining because we are always getting older, so you are either becoming better or becoming worse. Come get better with me at FT!

David Holan

,

CERTIFIED PERSONAL TRAINER

Years of Experience

Credentials

CERTIFIED PERSONAL TRAINER

I am currently a senior at Kent State University studying Kinesiology with a focus in Physical Therapy. My passion for fitness started when I was a sophomore in high school. The goal at the time was to look good, but I soon came to realize that there was much more to resistance training than that. Weightlifting not only made me stronger, but allowed for me to have more confidence in myself because I would push my body to limits that I was unaware of. My goal with being a personal trainer is for someone to have that same "aha! moment", where it clicks in and they realize that health and wellness / the betterment of yourself is not a phase, but a lifelong journey!

Tyler Walters

,

CERTIFIED PERSONAL TRAINER

Years of Experience

Credentials

CERTIFIED PERSONAL TRAINER
CERTIFIED BOOT CAMP INSTRUCTOR

I have always played sports like football and baseball. As a result, I got into lifting weights and getting stronger to be better at the sports I was playing. Now I love powerlifting and hitting new goals. My very first clients were my parents and they both lost 30+ pounds. After that, I was hooked on helping people live a healthier lifestyle!
here's how it works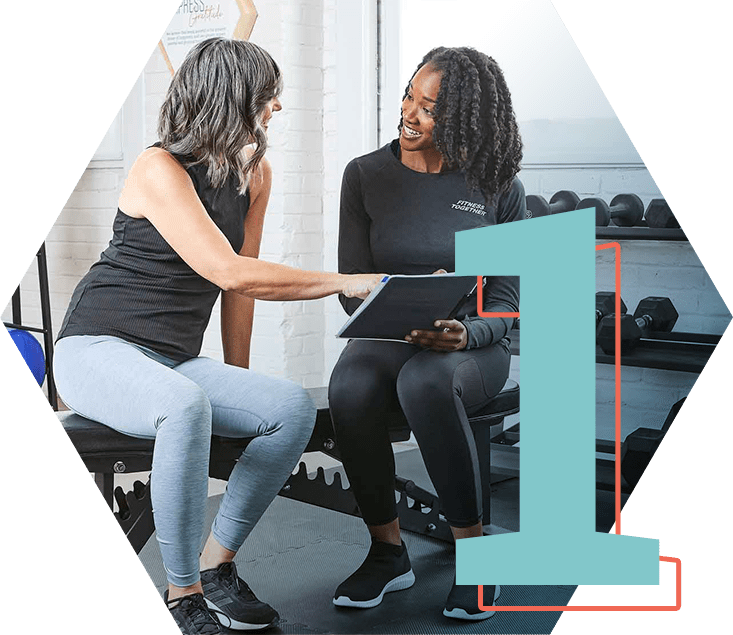 complimentary
signature fit evaluation
A complimentary signature process where we learn about your goals, health history, and take you through a mini workout so we have the information we need to begin building your customized program.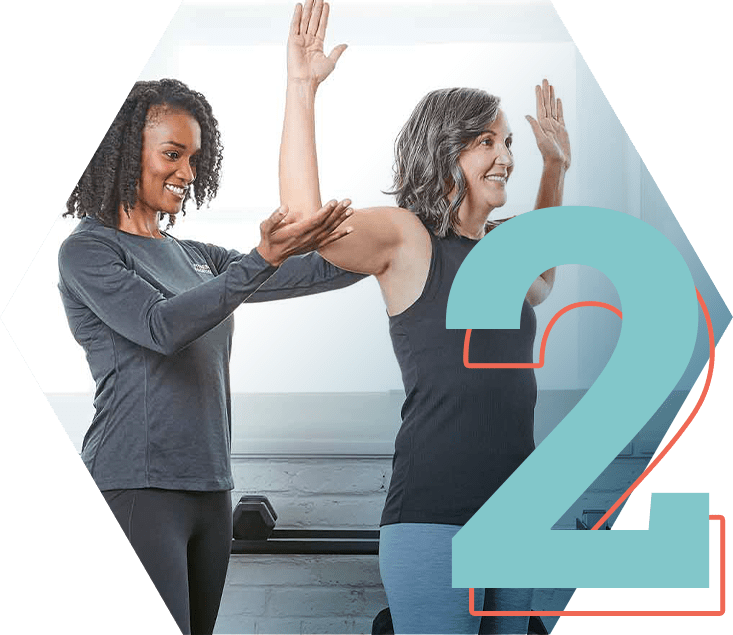 full body assessment
A comprehensive fitness assessment to collect baseline metrics that will help us track your progress.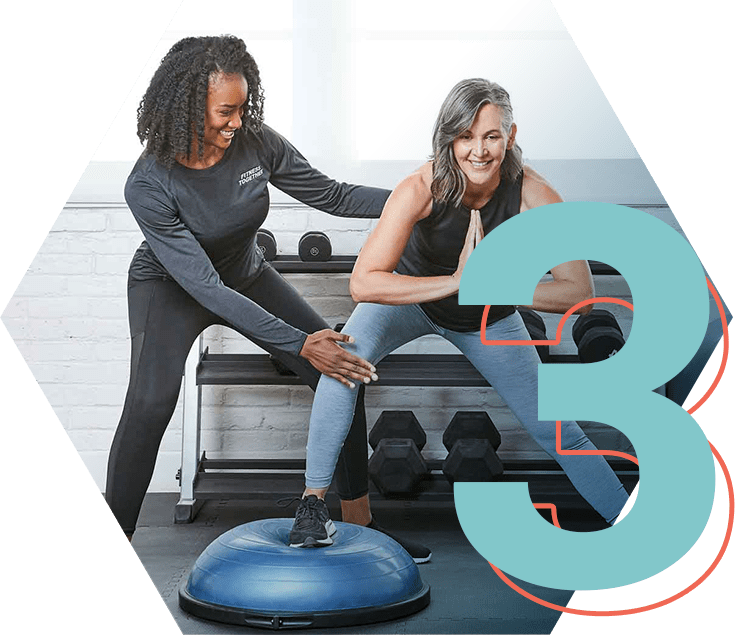 personal training session
Meet your trainer in your private suite (or virtually) for your 1:1 session to begin your completely customized workout program.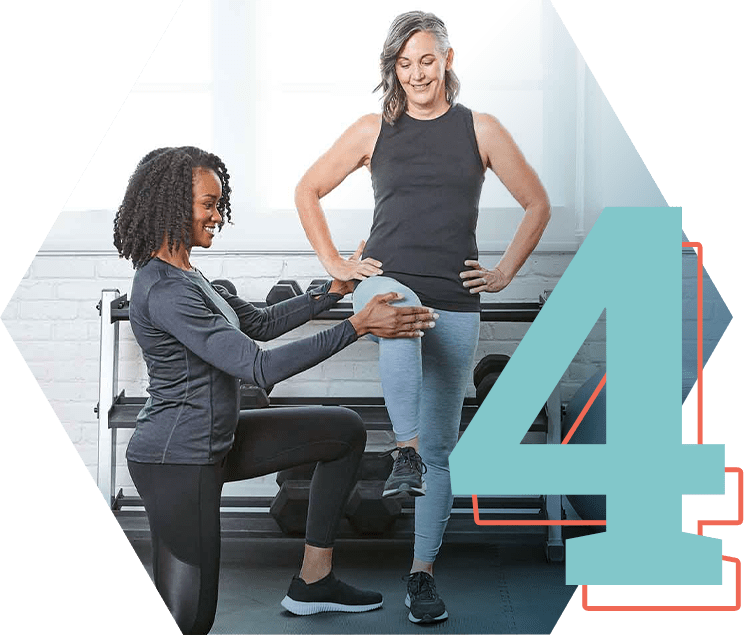 progress checks
A comprehensive assessment every 6 weeks so we can celebrate your progress and set new goals.
WHAT CLIENTS ARE SAYING...
The high quality training and nutrition advice at Fitness Together has helped me reach my fitness goals. I've lost 20 pounds and have a BMI of 22.8!

I started working out after having breast cancer and heading to osteoporosis. My primary goal with FT was to increase bone density. I now have normal bone density.

Friendly people who care about helping you achieve your goals. FT helped me prepare to hike the Appalachian Trail at age 65. If you have the will, FT will show you the way.

I have been working out at FT for a couple of years and it has made a dramatic difference in my health. I no longer need hip surgery and I am able to dance and hike again.