here's how it works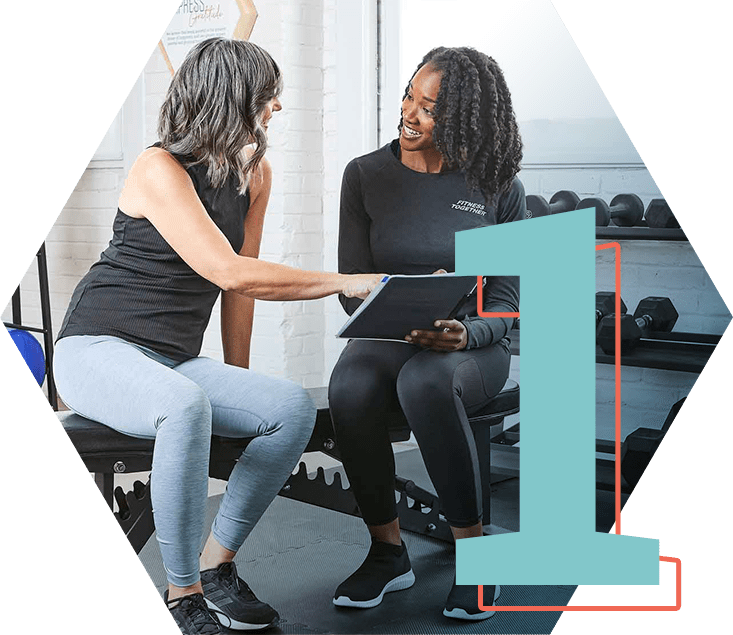 complimentary
signature fit evaluation
A complimentary signature process where we learn about your goals, health history, and take you through a mini workout so we have the information we need to begin building your customized program.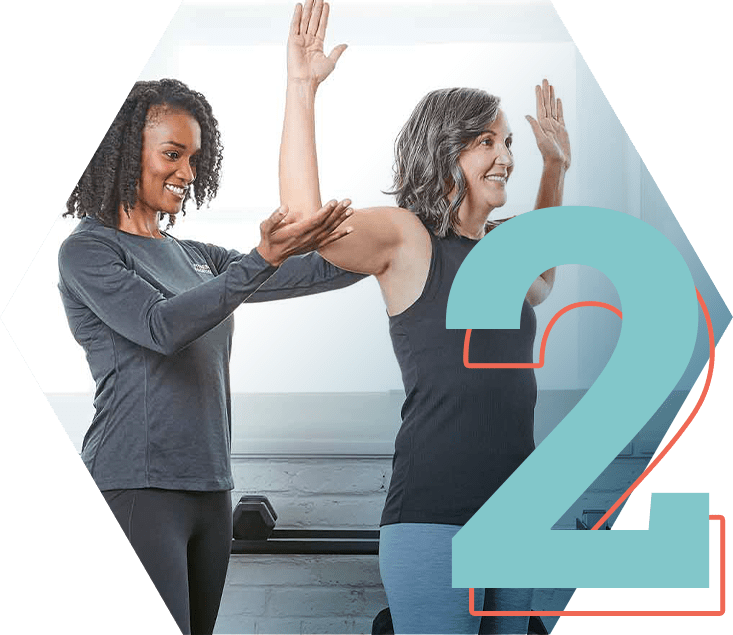 full body assessment
A comprehensive fitness assessment to collect baseline metrics that will help us track your progress.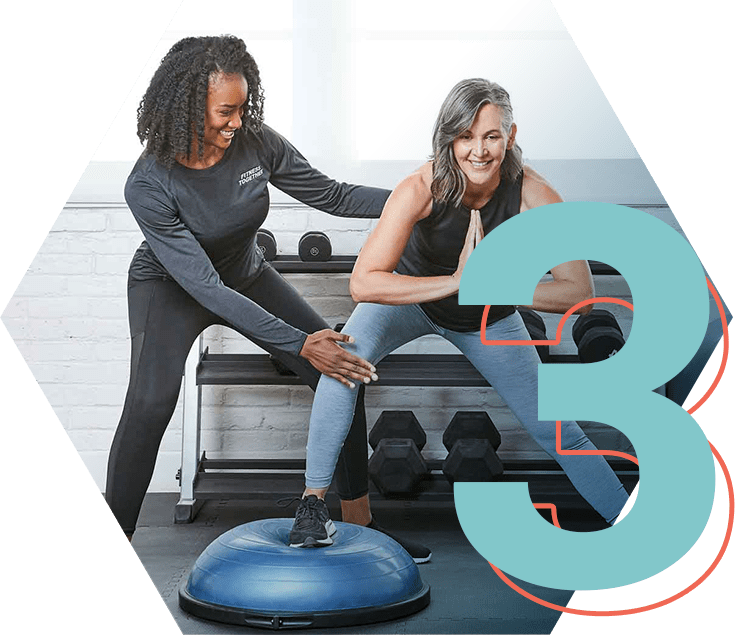 personal training session
Meet your trainer in your private suite (or virtually) for your 1:1 session to begin your completely customized workout program.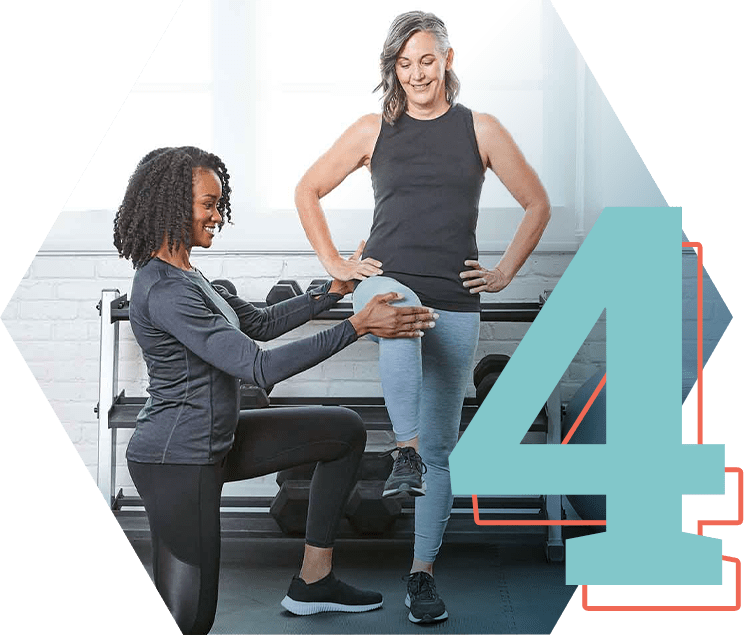 progress checks
A comprehensive assessment every 6 weeks so we can celebrate your progress and set new goals.
WHAT CLIENTS ARE SAYING...
Trainer is very knowledgeable and the sessions have a variety of exercises . He is focused on my goals and pushes me outside my comfort zone which has improved my strength, agility and confidence. I highly recommend Fitness Together.

Working out with a trainer both pushes you, or at least me, to lift more weight and push yourself more without injury. The workouts are never the same and fun enjoy talking with my trainer née so it's als never boring. Can be tough but not boring. As a senior I appreciate someone watching posture and technique so my back has never been an issue and I've been a member since 2010. For me, it's well worth the $. You get what you pay for.

On time service, one to one attention, kindness yet firm, conversation, encouragement, music, and the change I see in me.