personal training in private suites
PRIVATE WORKOUT SUITE no crowds - just you and your trainer.
CUSTOMIZED WORKOUT programs to fit your needs and goals.
FULLY-EQUIPPED studio suite - no waiting for equipment and no distractions.
Be part of a COMMUNITY that will support you through your journey.
stay on track with your goals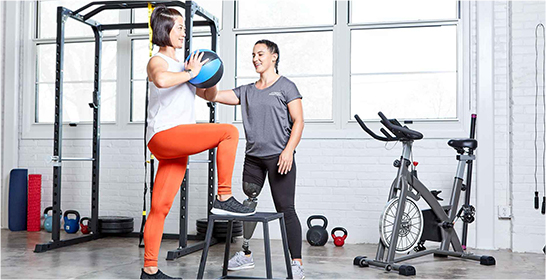 You will feel welcome and comfortable the minute you walk through our doors. Our studios are comprised of a small number of individual fully- equipped private workout suites so you and your personal trainer can devote all attention and energy to your workout.
Can't always make it in, but want to to stay on track with your goals? Check out our LIVE 1-on-1 Virtual Training.


initial assessment to set the
BASELINE & CREATE GOALS

get started in one of our in-studio
PRIVATE WORKOUT SUITES
WHAT CLIENTS ARE SAYING...
Trainer is very knowledgeable and the sessions have a variety of exercises . He is focused on my goals and pushes me outside my comfort zone which has improved my strength, agility and confidence. I highly recommend Fitness Together.

Working out with a trainer both pushes you, or at least me, to lift more weight and push yourself more without injury. The workouts are never the same and fun enjoy talking with my trainer née so it's als never boring. Can be tough but not boring. As a senior I appreciate someone watching posture and technique so my back has never been an issue and I've been a member since 2010. For me, it's well worth the $. You get what you pay for.

On time service, one to one attention, kindness yet firm, conversation, encouragement, music, and the change I see in me.