A listing of local business partnerships around the Marietta, GA studio.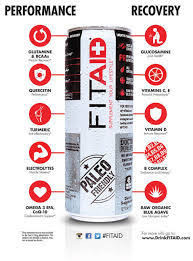 Life Aid
Vitamins you'll enjoy drinking!

Activate IV and Cryotherapy
Activate IV and Cryotherapy is a wellness recovery center focused on getting you back to your A-game as fast as possible. We have assembled a great staff and have state of the art technology to serve all your recovery needs. We provide wellness options for the high-end athlete looking for the competitive edge, the weekend warrior trying to stay healthy, the youth athlete trying to be their best, or anyone just wanting to live a healthier lifestyle. Our staff is highly educated and will provide recovery options that are tailored to your individual needs. Here at Hydration Station, we strive to make our clients look and feel their best! Currently, Activate IV and Cryotherapy offers IV Drip Therapy, Whole Body Cryotherapy, Local Cryotherapy, Oxygen Therapy, Cryofacials, Normatec Compression for the whole body, Red Light Therapy, and Cryoskin. Come spend your day with us to RELAX, REFUEL, and RESTORE!

East Cobb Spine & Sport Chiropractic
Dr. Robert Bacon received his Doctorate of Chiropractic degree in 2003 from the prestigious Life University. He received his Bachelor of Science degree in Kinesiology, with an emphasis in athletic training, from Washington State University in 1999. Originally from Puyallup, Washington, Dr. Bacon has practiced in the Marietta area since receiving his doctorate degree. In his practice, Dr. Bacon strives to help as many families as possible to get well naturally and to educate them on how to live a life full of energy, vitality, and exceptional health, without sickness and disease. Dr. Bacon is committed to providing a loving, compassionate, and supportive environment, which will help his clients not only regain their health and vitality, but to maintain it, once achieved. Dr. Bacon's practice is unique from other chiropractic offices, in that he embraces a total wellness philosophy, incorporating both body and mind functioning optimally in a healthy, sustainable lifestyle. Our Mission: To empower our community with honest, accurate, and effective chiropractic services, and with patient education designed to promote a balanced lifestyle. We shall exceed our patients' expectations by fostering a positive, inspiratonal environment supportive of a healthy, abundant lifestyle. Education Life University, D.C., 2003 Washington State University, B.S., 1999 Associations & Memberships Georgia State Board of Chiropractic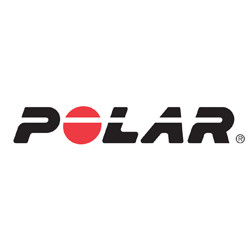 Polar
Listening to your body is one thing, understanding what it is telling you is an altogether different story. Polar helps you get under the skin of your training. We attribute it to a combination of expertise in sports, physiology and electronics, coupled with a deep understanding of customer needs. It's no surprise then that we've been leading the way in technological innovations and heart rate monitors since 1977. And we cater to all levels of fitness by offering a comprehensive product range, along with essential support and advice. Everything from improving an athlete's sports performance to helping people enjoy a healthier lifestyle, and aiding rehabilitation and weight management. This desire to be the best is made possible by ambitious and highly talented professionals who still believe as passionately in what we do today, as we did over 30 years ago. And our success is clear to see. Today, Polar employs 1200 people worldwide, manufactures all products in its fully owned factories, has 26 subsidiaries globally and manages a distribution network supplying over 35,000 retail outlets in more than 80 countries. Now that's what we call the power behind Polar.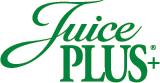 Juice Plus
"Eat more fruits and vegetables." Over the years, people have found countless ways to ignore that advice. "I don't have time." "It's too much trouble." Medical science reminds us almost every day that good nutrition and good health go hand in hand, especially when it comes to the healthful benefits of eating fruits and vegetables. Unfortunately, despite the growing medical evidence, less than 25% of American adults eat the recommended daily servings of fruits and vegetables. There is no substitute for eating a wide variety of fruits and vegetables, at least 7-13 servings every day. But if you're like most people, you don't eat enough fruits or vegetables or enough variety. And those fruits and vegetables that we do eat tend to be over processed, over-cooked, or too far removed from the field. That's why there's Juice Plus+. It's a convenient, affordable, and natural whole food based nutritional product providing nutrition from 17 vegetables, fruits, and grains. Juice Plus+ is not a vitamin supplement, providing a limited number of handpicked nutrients. Juice Plus+ is a whole food based product providing the wide array of nutrients found in a variety of fruits, vegetables, and grains. It's the next best thing to fruits and vegetables...because we don't get nearly enough of the real thing every day.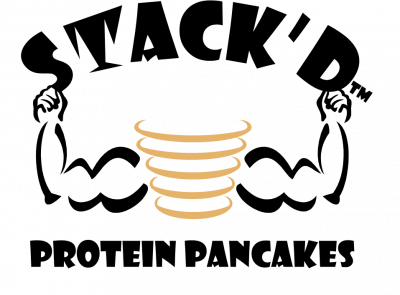 Stack'd Protein Pancakes
STACK'D Nutrition, LLC was founded by Gary Kassabian and his wife Lisa. After trying several store bought pancake mixes and homemade recipes, it was no surprise to learn that they were all high in calories, contained processed carbs, artificial flavors and artificial sugars - things you prefer not to eat. Conventional pancakes have little to no protein, and are full of unhealthy processed carbs - which does not fit into a diet and exercise program to stay lean, gain or maintain muscle. And let's face it - eating dozens of egg whites, gallons of protein shakes and buckets of oat meal every morning can get quite boring. And who doesn't love pancakes ? Making protein pancakes from scratch is an inconvenience, and simply adding protein powder to a pancake mix with "bananas and egg whites" is NOT a Protein Pancake. For those of you who have tried it, you know the results can be compared to eating a wet dish sponge or a piece of recycled cardboard. The infamous "protein aftertaste" can only be masked with loads of butter and gallons of syrup - which defeats the purpose of eating healthy. The solution? Stop eating pancakes or add them to the short list of "cheat meal" items. Or... Develop a convenient and easy to make pancake mix that iss: 25 grams of protein, low in calories, made with 100% organic ingredients, NO artificial ingredients, contain healthy whole grain carbs, and most importantly tastes great. After taking the highest quality, natural and organic ingredients to the kitchen, and hundreds of failed attempts and taste tests - the "perfect pancake" was developed and STACK'D Nutrition was born.