here's how it works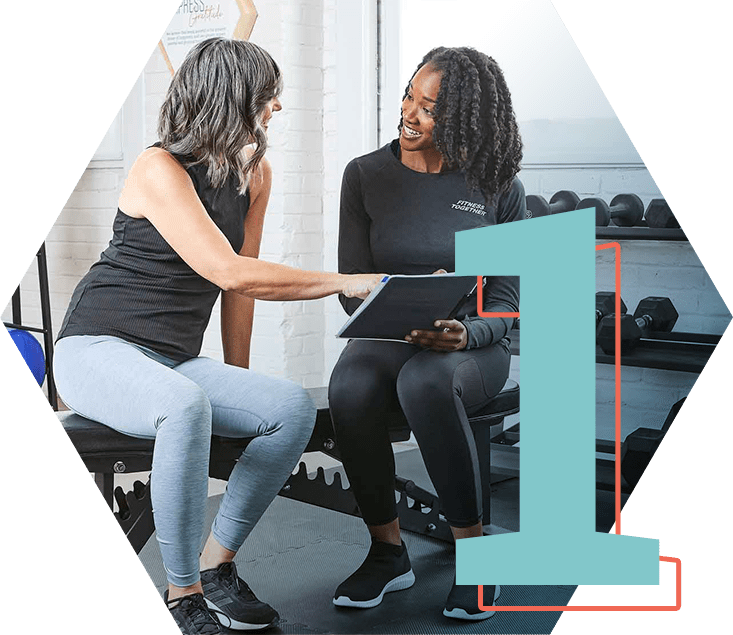 complimentary
signature fit evaluation
A complimentary signature process where we learn about your goals, health history, and take you through a mini workout so we have the information we need to begin building your customized program.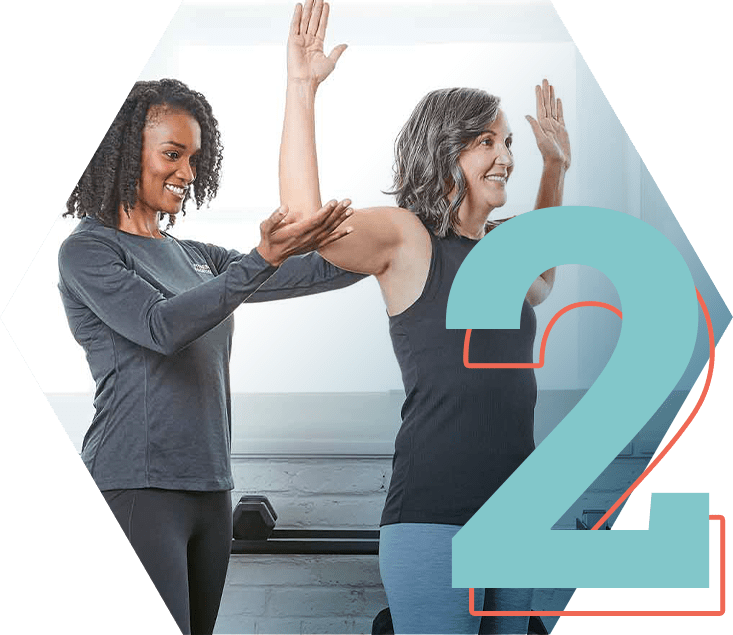 full body assessment
A comprehensive fitness assessment to collect baseline metrics that will help us track your progress.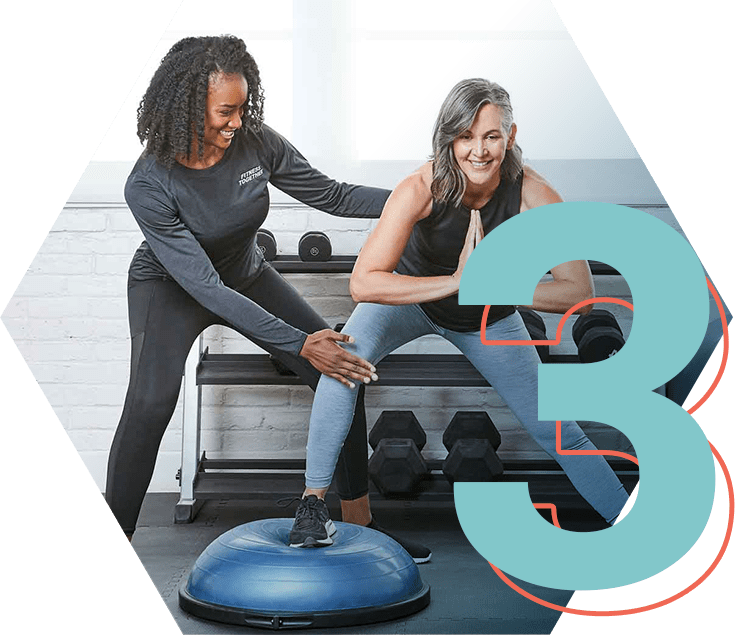 personal training session
Meet your trainer in your private suite (or virtually) for your 1:1 session to begin your completely customized workout program.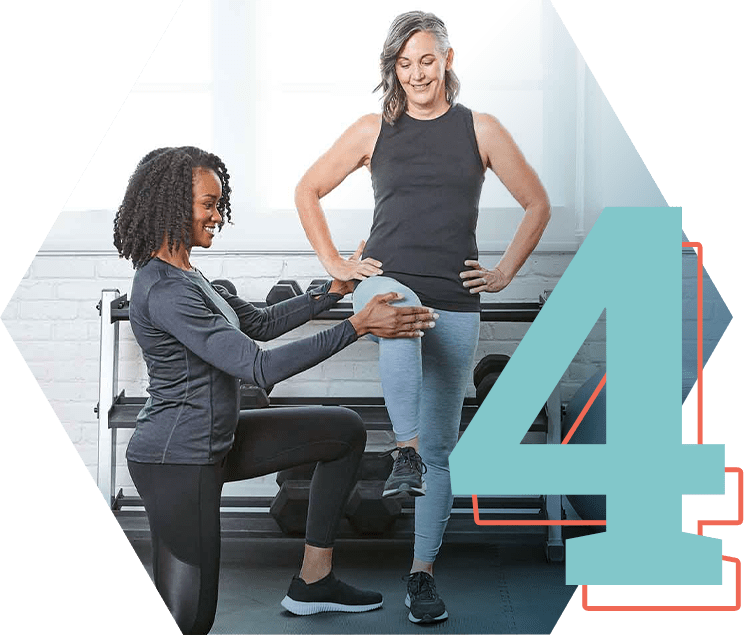 progress checks
A comprehensive assessment every 6 weeks so we can celebrate your progress and set new goals.
WHAT CLIENTS ARE SAYING...
Trainers listen, and care!

I like the friendliness, the personal one on one workouts, the variety that different trainers bring along with their own personalities, the efforts everyone makes to keep the rooms and equipment clean and the flexibility in scheduling.

0ownetx snd trainers Cate-personally invested in clients success

The team! And great leadership from owners Katie and Mike