A listing of local business partnerships around the Dunwoody, GA studio.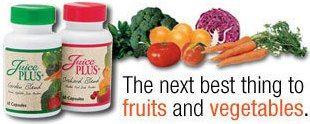 Juice Plus
"Eat more fruits and vegetables." Over the years, people have found countless ways to ignore that advice. "I don't have time." "It's too much trouble." Medical science reminds us almost every day that good nutrition and good health go hand in hand, especially when it comes to the healthful benefits of eating fruits and vegetables. Unfortunately, despite the growing medical evidence, less than 25% of American adults eat the recommended daily servings of fruits and vegetables. There is no substitute for eating a wide variety of fruits and vegetables, at least 7-13 servings every day. But if you're like most people, you don't eat enough fruits or vegetables or enough variety. And those fruits and vegetables that we do eat tend to be over processed, over-cooked, or too far removed from the field. That's why there's Juice Plus+. It's a convenient, affordable, and natural whole food based nutritional product providing nutrition from 17 vegetables, fruits, and grains. Juice Plus+ is not a vitamin supplement, which provide a limited number of handpicked nutrients. Juice Plus+ is a whole food based product providing the wide array of nutrients found in a variety of fruits, vegetables, and grains. It's the next best thing to fruits and vegetables...because we don't get nearly enough of the real thing every day.

Tower Garden® by Juice Plus+®
Thanks to Tower Garden, growing healthy, fresh produce at home has never been easier or more sustainable. Tim Blank plants the seed for a better way to grow Technology. Vision. Passion. It took all three—and more than 5 years—to fully develop Tower Garden. Tim Blank was Greenhouse Manager for Epcot's cutting-edge agricultural display until 2005. He left and founded Future Growing with the dream that someday everybody on the planet would have access to healthy food in their own home and local community. At Future Growing, Tim developed this state-of-the-art vertical garden system. When Juice Plus+ learned about Tower Garden, we knew it would be a perfect way to further our goal of promoting healthy nutrition for you and your family.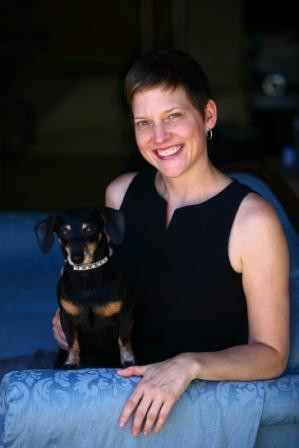 Tedeschi Wellness Center
At Tedeschi Wellness, we use a wholistic approach to help you achieve your desired outcome, be it symptom relief or optimal health. Our body's natural state is wellness. By looking at the following areas of interference to this state, we tailor your care to meet your goals: Structural Imbalance Electromagnetic Radiation Nutritional Deficiencies Allergies and Sensitivities Emotional Balance Toxicity We do not treat the disease, but rather the person with the disease. We have created a space for you to feel confident and where you will be able to relax and enjoy our peaceful, safe environment. We invite you to browse the hundreds of pages of information contained within our website and encourage you to contact us with any questions you may have!

The Stress Break - Giselle Toran
About Giselle... Thank you for your interest in massage therapy, particularly your interest in wanting to know who will be massaging you. The style of massage and the professional trust that builds between you and your therapist is essential in creating a top notch, on going, quality massage experience for you as well as for your therapist. Through my 24 years of massaging full time, I have always given my best massages when you, the client can let go, relax and receive the therapy. This letting go and receiving allows a space for my intuitive touch to flow readily and easily, assisting me to naturally pull from my tool bag of massage modalities to best help you. Below is a list of the different modalities of massage I have studied and currently practice. For sessions that call for a focus on decreasing muscular tension and/or rehabilitation from injuries, I will incorporate a mix of Neuromuscular Massage Therapy (NMT), Active Release Technique and Myofascial Release. For the client seeking stress reduction massage I will use a blend of Swedish, Stretching and CranioSacral Therapy. Lymph Drainage is a speciality modality that I use to reduce any swelling, in your joints, from arthritis or sprains. I will also use Lymph Drainage for your face and neck to relieve sinus headaches and swelling from cosmetic surgery. I realize there are many massage therapists and establishments to choose from and I will welcome your business and trust in my hands. However I am seeking clients who are sincere about wanting to talk care of themselves and who value the results of quality, professional massage care. If you are the type of person seeking balance, respect and well-being in your life, I am your massage therapist. Sincerely, Giselle Toran, LMT License#MT000858 MASSAGE EDUCATION International Professional School of Bodywork in New Orleans, LA (1986) MASSAGE MODALITIES Neuromuscular Massage Therapy, St. John Method Sports Massage & Stretching Active Release Technique/Soft Tissue Release Myofascial Release Swedish * Upledger CranioSacral Therapy * Upledger Lymph Drainage Therapy (B. Chikly Method) PROFESSIONAL ORGANIZATIONS Associated Bodywork and Massage Professionals. International Alliance of Health Care Practitioners
Robeks
Fresh, premium, made-to-order. Unique combinations of healthy ingredients. Flavorful throughout. We are all that and more. Think of us as a reality checkpoint for healthier eating and active lifestyles. Ever since we opened our first location in 1996, associates and franchise owners across the country have felt deeply passionate about the benefits of healthier eating, and what we can do to help our guests maintain active and healthy

Duluth MultiCare
Duluth MultiCare is a place that you and your whole family can go for all of your Chiropractic needs. We don't just want to adjust you and send you home, we want to listen to your concerns and learn what the problem is. Although we are locating in Duluth, GA we take patients from Suwanee, Lawrenceville, John's Creek, and Alpharetta. We have patients throughout all of Gwinnett and Fulton County. Are you tired of neck and back pains? Duluth MultiCare Chiropractic is different from other Georgia Chiropractic offices because of TLC: T - We like to Teach our patients about their health problems and how they can be corrected naturally. L - We Love health and we Love helping you. C - Giving you Confidence and hope that your health can be restored! This TLC is guaranteed!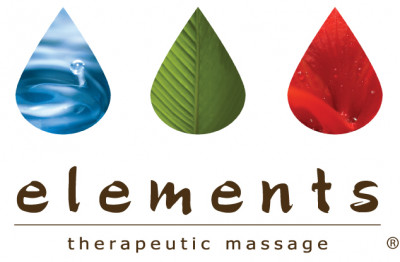 Elements Therapeutic Massage
Experience the healing power of the elements touch Not only does therapeutic massage feel great, it is medically proven to alleviate stress, lower blood pressure, improve circulation, relieve body pains and migraines and much more. In addition, therapeutic massage offers a drug-free, non-invasive and humanistic approach based on the body's natural ability to heal itself. At elements therapeutic massage we have hundreds of weekly massage appointments available. Our highly trained and qualified massage therapists will work with you to meet your individual needs. Contact us to schedule a massage session, or visit us today - walk-ins welcome!