Our Studio Location
PERSONAL TRAINING STUDIO
Fitness TogetherDunwoody
The Shops Of Dunwoody
5482 Chamblee Dunwoody Rd
Suite 29A
Dunwoody, GA 30338
p. (770) 351-9111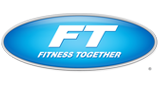 $99 to $199 View Map
HOURS OF OPERATION
Mon - Sat 6:00 AM - 9:00 PM
Sun Closed

Our Staff
Get to know our friendly Fitness Together® Personal Training Staff at Dunwoody.
Russ Yeager CFT, CPA, IBNFC Nutrition Coach
Owner, Dunwoody Fitness Together
Whether it was basketball, weight training, karate, or mountain biking, Russ has always had a passion for fitness. Russ has a BSBA and a Masters in Accountancy from Auburn University. He earned his CPA at the age of 23 and has eight years of experience working in both public and private accounting. In 2002, Russ was named Class Champion in an International Physique Transformation Contest. It was during this event when Russ realized his calling was to help others enjoy the benefits of regular exercise and a healthy lifestyle. In 2003, Russ launched his www.russyeager.com website and has helped thousands of people all over the world lose body fat, get stronger, healthier, and increase energy for family, friends, and business. In 2006, Russ decided to combine his passion for fitness and his business background to create an exclusive one-on-one personal training studio in Atlanta, GA. This vision became a reality when Russ teamed up with Fitness Together, the world leader in personal training, and opened Fitness Together in December 2006.
In just over 1 year Russ expanded to a second location and now has what he calls a "Dream Team" of fitness coaches ready to serve and motivate individuals looking to live longer, look better, and feel amazing!
Russ is certified through the International Sports Sciences Association (ISSA) as a Certified Fitness Trainer (CFT), and also holds a black belt in Shotokan Karate. Russ is a writer for Natural Muscle Magazine and has appeared in American Health and Fitness Magazine, Men's Fitness Magazine, Ironman Magazine, and Natural Bodybuilding and Fitness Magazine. He is also the author of Russ Yeager's Complete Physique Training DVD, which has instructed and motivated men and women across the United States and Internationally. Russ takes a comprehensive approach to personal fitness and stresses the importance of nutrition, consistency, and motivation in addition to regular exercise. He feels that these three factors are the missing pieces of the puzzle that prevent most individuals from achieving their health and fitness goals. If you are ready to make a change, Russ and his knowledgeable friendly staff of Dunwoody Personal Trainers are here to help you become the best you can be.
Chauncey McGee, CPT, IBNFC Nutrition Coach
FT Dunwoody Lead Trainer, Fitness and Nutrition Coach
"My passion for health and fitness developed at the young tender age of 10." says Chauncey. "My mom and I realized that I was blessed with athletic ability and therefore my relationship with sports was born." Chauncey's outlook on life since then has been one that reflects living one day at a time and living that day at the highest quality possible. He believes that one's health status is their biggest investment for themselves and loved ones. With an optimistic mindset and a burning desire for health, Chauncey McGee can help you achieve your health and fitness goals. Chauncey has yet to meet a client he could not motivate with his high energy, passion, and genuine concern for the well being and health of others. Bachelors of Science- Murray State University ACE- CPT
Chauncey has been a Dunwoody Personal Trainer at Fitness Together for 9 years.
Demetrius Cooper, CPT, FT Nutritional Coach
FT Dunwoody Fitness and Nutrition Coach
Demetrius moved from Pittsburgh, PA to Sandy Springs Georgia in 2009. Demetrius has also earned an Associates of Art degree in Sports management and a BS in Health and Wellness. Demetrius has 12 years' experience in the fitness industry which includes body sculpting, nutritional counseling, and sales. Demetrius' passion for fitness started at the age of 9 when he began Tae Kwon Do classes and his older brother gave him his first set of weights. Demetrius' own interest in weight training grew into a passion of training and educating others in the fitness industry. He is also an amateur bodybuilder in pursuit of his pro-card who went from being a spectator of the sport to a competitor in 2010. The sport of bodybuilding helped Demetrius to transform his own body and has taught him self-discipline. Demetrius has a gift of motivating others to accomplish their fitness goals and he considers his position with Fitness Together as his dream job.
Malcolm Ndango, CPT, FT Nutritional Coach
FT Dunwoody Fitness and Nutrition Coach
Malcolm has been a personal trainer since 2013 , and with FT since 2015. He was born in Omaha Nebraska , but raised in Atlanta. He is certified by the National Academy of Sports Medicine as personal trainer, Corrective Exercise Specialist , and Mixed Martial Arts Conditioning Coach by NESTA. Malcolm has been involved in martial arts since the age of 10 and still actively competes. He has a huge passion for helping others achieve their goals and motivating others to achieve their goals.
Isaac Shin, FT Nutritional Coach
FT Dunwoody Fitness and Nutrition Coach
All my life, I have always had an enormous passion for giving back and helping others. This trait is what ultimately helped me decide to pursue a degree in Exercise Science as well as obtain my certification for Personal Training. I personally believe that exercise is the best medicine available, and my ultimate goal is to share my passion with others and make exercise more than just "working out", I want to help make it a lifestyle. I truly believe that helping others is my calling in life and it is extremely gratifying to be in a position in which I have the ability to empower and enable others. To me, there is no better measure of happiness and success than to see others achieve personal goals and development due to my own help and guidance. Whether you are looking for weight management, muscle gain, strength, functionality, or overall health and wellness, together we can achieve and exceed your goals.
Kiara Townsell, FT Nutritional Coach
FT Dunwoody Fitness and Nutrition Coach
I'm Kiara! I was born in Philly and raised in Savannah, before moving to Atlanta last November (2017). I've been active my whole life. I played volleyball and ran track all throughout my schooling up until college. Once I got to college, I literally stopped engaging in any type of physical activity, simply because I had no reason to....or so I thought until I realized I couldn't run down a block without getting winded. I was still thin, but severely out of shape. I begin lifting weights with a Navy friend and immediately fell in love with the challenge......and the results!
That love caused me to change my major after Freshman year to Health Science at Armstrong State University, where I graduated with a Bachelor's degree in Human Performance & Fitness Management. I later became a certified personal trainer through ISSA (International Sports Science Association) and a certified Level 1 track coach through USATF.
I have a passion for helping my clients reach their goals and living a healthier lifestyle through creative and challenging workouts. Training youth athletes and helping them become better at their game is also a huge passion of mine.
Fitness IS my life, and has SAVED my life. It is only right that I share the joy it has given me with others! This is no job, this is my passion!
Matthew Lawrence, CPT, Nutritional Coach
FT Dunwoody Fitness and Nutrition Coach
"Matthew's athletic journey started in middle school when he went mountain biking with his best friend. "I was never a physically gifted or coordinated kid, but the thrill of cycling was enough to get me moving and active. Cycling introduced me to the benefits of an athletic lifestyle and I continue to do my best to keep up the momentum." remembers Matthew.
Matthew never planned on going into the health industry until a series of injuries changed his perspective. After losing a significant amount of weight through the same practices Matthew now shares with his clients, he left a Mechanical Engineering degree path to follow his own path as a personal trainer. Matthew now enjoys applying what he has learned from his own experiences to help his clients, whether it's helping to rehab an injury or giving a great and exhilarating workout!
Julie Brannan, FT Nutritional Coach
FT Dunwoody Fitness and Nutrition Coach
Julie gets what it's like to be a Fitness Together client; that's exactly how she started. She joined Fitness Together as a client in 2014. At that time, she worked at State Farm Insurance as a manager leading teams responsible for corporate competitive intelligence, customer experience, and monitoring employee experience. She's also had her own consulting firm and was previously director of strategic planning/business development at Children's Healthcare of Atlanta. She left corporate America after a successful 20-year leadership career to devote more time to caring for her family and raising her children.
She gets it. She understands crazy schedules. She's walked in your shoes. Climbing the corporate ladder, enduring long commutes to work, raising two active teens with busy schedules, caring for the family dog, spending times with friends and extended family, and still carving out time to improve ourselves. It's not easy, but it's always worth it. As a client at Fitness Together, Julie lost more than 20 pounds by developing a consistent fitness routine through the encouragement and motivation of the awesome trainers and creating a healthy lifestyle for herself outside the gym.
She's been a trainer at Fitness Together since 2017. Julie is a Certified Personal Trainer and a Certified Health Coach through the American Council on Exercise (ACE). She also holds a bachelors of arts degree in business administration from Illinois Wesleyan University. Additionally, she is a Bod E Talk health coach where she leads online 12-week programs for clients across the country to help people become their own health, nutrition, and fitness experts.
Julie is passionate to help each of you create the healthiest version of yourself. She brings enthusiasm and knowledge to challenge and encourage you to get results. Whether it's your first day back in a gym after a long absence or if you're looking for someone to push you to do more than you'd do on your own, Julie will make sure you get a great workout and experience every time.