Our Studio Location
PERSONAL TRAINING STUDIO
Fitness TogetherConcord
97 A Thoreau St
Concord, MA 01742
p. (978) 318-9050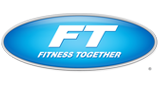 $99 to $199 View Map
HOURS OF OPERATION
Mon - Fri 5:00 AM - 7:30 PM
Sat 6:00 AM - 1:30 PM
Sun 6:30 AM - 12:30 PM

Featured Downloads
Page 1 of 1
Blog
Johnny Kuettner, ISSA Elite Trainer Oct 17, 2012 Nutrition
Losing the Last Few PoundsBy Johnny Kuettner, ISSA Elite Trainer Trainer In the quest of losing fat, those last few pounds are usually hardest. Just as in many cases, finishing the last mile or writing that last sentence. Obstacles get in the way of obtaining the ultimate goal. In order to lose the last few...
Mike Oakes Aug 10, 2012 Cardio
Tips about eating like an Olympian!
Page 1 of 1