Chavanne Scott

, Owner; Certified Personal Trainer & Performance Coach

Years of Experience

Credentials

CPT - ACSM
Certified Group Fitness Leader- ACE
Bachelor of Science Psychology - LSU
500 hour RYT - Yoga Alliance
Certified Performance Coach - PCU
Inner Engineering studies - Isha Hatha Yoga Institute
Shambhavi Mahamudra studies - Isha Hatha Yoga Institute

Chavanne has been training clients for over 2 decades and has had much success helping clients create a long-term sustainable lifestyle of health & fitness. Her approach focuses on internal processes that cultivate transformation as opposed to change. Chavanne explains "Change requires becoming familiar with the current situation, and then the work to make things better, faster, smaller, larger, etc. Transformation, on the other hand, is an assertion that our actions today create our future tomorrow. The future can be described and realized when you free yourself from constraints of the past. In transformation, you design your future and create ways to bring it about. Transformation doesn't describe the future by referencing the past (better, faster, smaller, larger, etc); it births a future that is entirely new."

in my free time I like to
practice yoga, play tennis, dance, water ski, surf, spend time in Nature, support organic farming, and advocate for soil health & conservation.

SCHEDULE YOUR COMPLIMENTARY FIT EVALUATION

Grace Cardinale

, Client Solutions Leader; Certified Personal Trainer

Years of Experience

Credentials

Certified Personal Trainer - NASM
Bachelor of Science Exercise Science

Grace is a lifelong athlete who found a passion and genuine curiosity for how the human body functions. This led Grace to pursue a college education in a relevant field of study. She spent years working with Athletic Trainers as a collegiate soccer player, and her first job after graduating was as a Physical Therapy technician. Her pursuit of growth and continued learning & development is what drove her to explore options in the health & fitness sector. In 2019, she connected with Fitness Together studios and quickly earned a place on the team even though the studio did not need another Trainer at the time. Since then, she has helped clients enhance and improve their health & fitness by providing clients with the things they need rather than the things they think they need to be doing. Her process helps to cultivate strength & confidence from within as opposed to cheap fitness tricks that simply look good externally on social media.

Sidney Perry

, Certified Personal Trainer

Years of Experience

Credentials

Certified Personal Trainer - ACE.
Weight Management Specialist - ACE.
B.S. Applied Health Science (Bowling Green State University, 2010)

Through his personal and professional journey, Sidney has developed a training style that ranges from rehabilitative exercise to Olympic style weight lifting. Functional exercises are the primary drivers of his training mentality. He firmly believes in performing useful, technique focused exercises that will translate outside of the gym. His training style decreases the likelihood of injuries and helps new clients fully recover from injury so that clients experience enhanced quality of life. Sidney told us, "I enjoy working with Fitness Together because the focus is solely on the client. The structure of our studios minimizes the noise found in larger facilities so the client receives full attention and focus as well as the best care."

in my free time I like to
Spend as much time making memories with my family as I can. Whether it is a weekend at home or outdoor fun, my greatest joy is being around those I love.

SCHEDULE YOUR COMPLIMENTARY FIT EVALUATION
here's how it works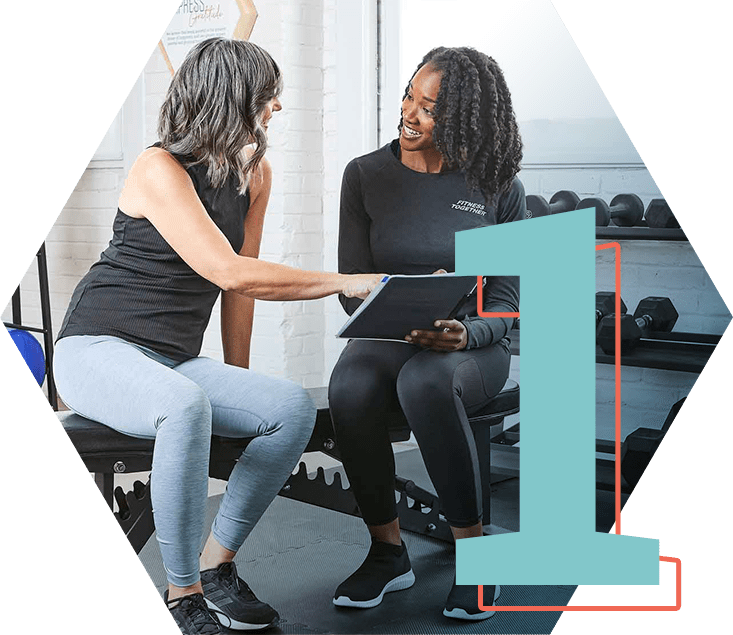 complimentary
signature fit evaluation
A complimentary signature process where we learn about your goals, health history, and take you through a mini workout so we have the information we need to begin building your customized program.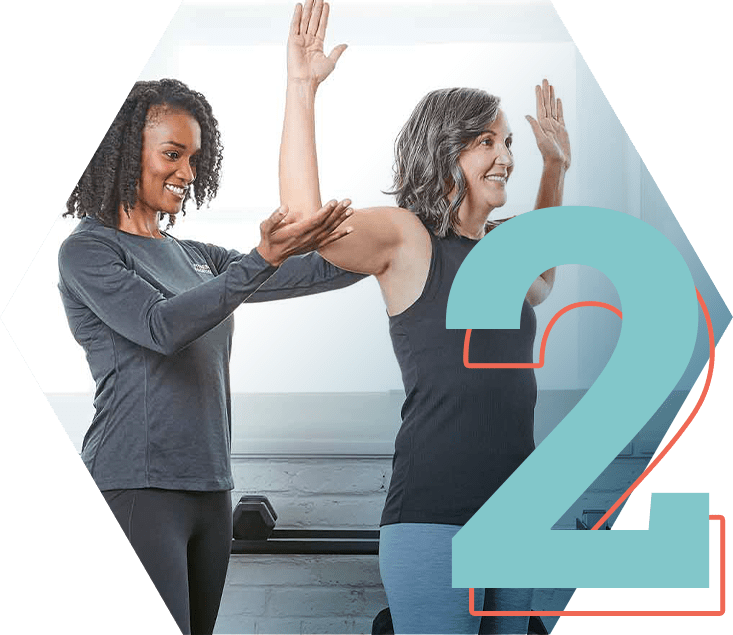 full body assessment
A comprehensive fitness assessment to collect baseline metrics that will help us track your progress.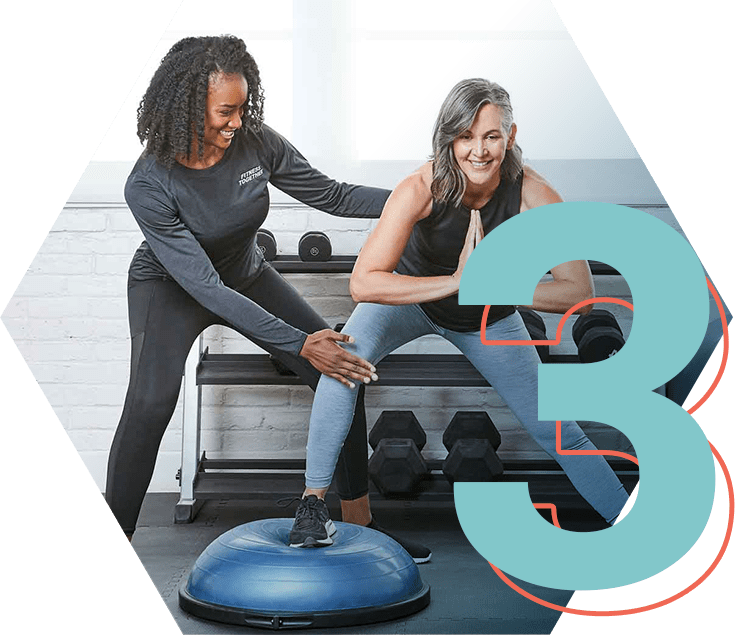 personal training session
Meet your trainer in your private suite (or virtually) for your 1:1 session to begin your completely customized workout program.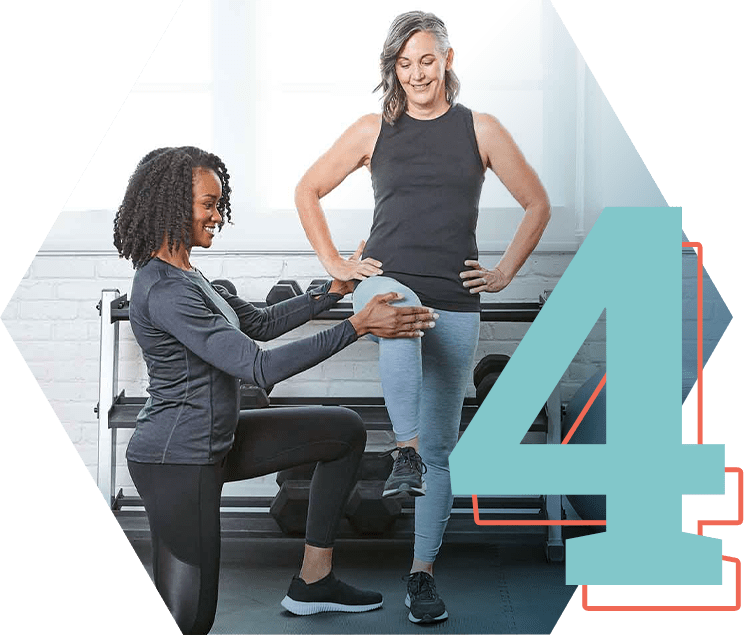 progress checks
A comprehensive assessment every 6 weeks so we can celebrate your progress and set new goals.
WHAT CLIENTS ARE SAYING...
Great trainers and I love the virtual training

Knowledgeable staff, good equipment , clean, and fun

Great trainers! Very individualized program! Positive environment!

Very good at understanding my issues and addressing them. Not just completing a routine but personalized to my needs. Everyone is very caring and thoughtful. Even with Zoom training the focus is on improvement for me.