Chavanne Scott

,

Owner; Certified Personal Trainer & Performance Coach

Years of Experience

Credentials

CPT - ACSM
Certified Group Fitness Leader- ACE
Bachelor of Science Psychology - LSU
500 hour RYT - Yoga Alliance
Certified Performance Coach - PCU
Inner Engineering studies - Isha Hatha Yoga Institute
Shambhavi Mahamudra, Surya Kriya, Yogasana, and Kalaripayattu studies - Isha Hatha Yoga Institute

Whether a Client wants to climb the highest mountain or sit at their desk all working, the body should not be the obstacle. My programs work to support sport & performance, healthy body composition, optimized energy & vitality, and strength for Life! Every program is different because the needs of each Client are different. I am ecstatic to help meet that demand for each individual we serve. :-)

in my free time I like to
dance, water ski, surf, play tennis, spend time absorbed in nature, focus on my yoga studies and creative work, and explore/own exotic sports car

SCHEDULE YOUR COMPLIMENTARY FIT EVALUATION

Grace Cardinale

,

Client Solutions Leader; Certified Personal Trainer

Years of Experience

Credentials

Certified Personal Trainer - NASM
Bachelor of Science Exercise Science

Grace is a lifelong athlete who found a passion and genuine curiosity for how the human body functions. This led Grace to pursue a college education in a relevant field of study. She spent years working with Athletic Trainers as a collegiate soccer player, and her first job after graduating was as a Physical Therapy technician. Her pursuit of growth and continued learning & development is what drove her to explore options in the health & fitness sector. In 2019, she connected with Fitness Together studios and quickly earned a place on the team even though the studio did not need another Trainer at the time. Since then, she has helped clients enhance and improve their health & fitness by providing clients with the things they need rather than the things they think they need to be doing. Her process helps to cultivate strength & confidence from within as opposed to cheap fitness tricks that simply look good externally on social media.

Jordan Boyer

,

Personal Trainer; TPI Golf Instructor

Years of Experience

Credentials

NSCA Certified Personal Trainer
Bachelor of Science in Exercise Science
TPI certified Golf Instructor

Jordan discovered his passion for fitness training as a child when he exercised with his father in their home gym. He loved the memories that were made in "the dungeon," but it was his mom recovering from cancer that persuaded him to help others in need of building strength and living a healthier lifestyle. He came to Fitness Together because "they genuinely care about others' health." His training revolves around functional and athletic strength building. As a TPI certified Golf Instructor, Jordan can evaluate a golfer for physical limitations which can inhibit swing efficiency, durability and, ultimately, enjoyment of the game. The TPI tools allow him to quickly identify key areas that can be holding a golfer back from playing their best. He can then develop supporting programs so Clients play and feel their best!!
here's how it works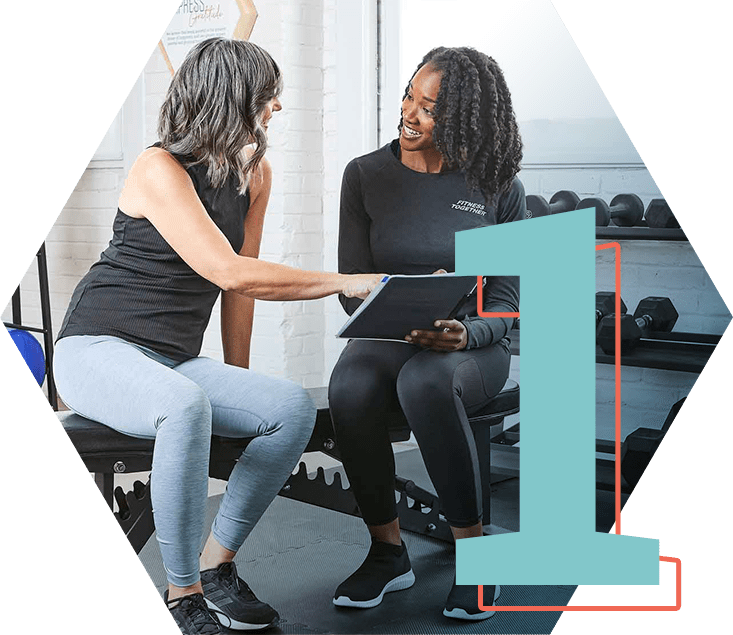 complimentary
signature fit evaluation
A complimentary signature process where we learn about your goals, health history, and take you through a mini workout so we have the information we need to begin building your customized program.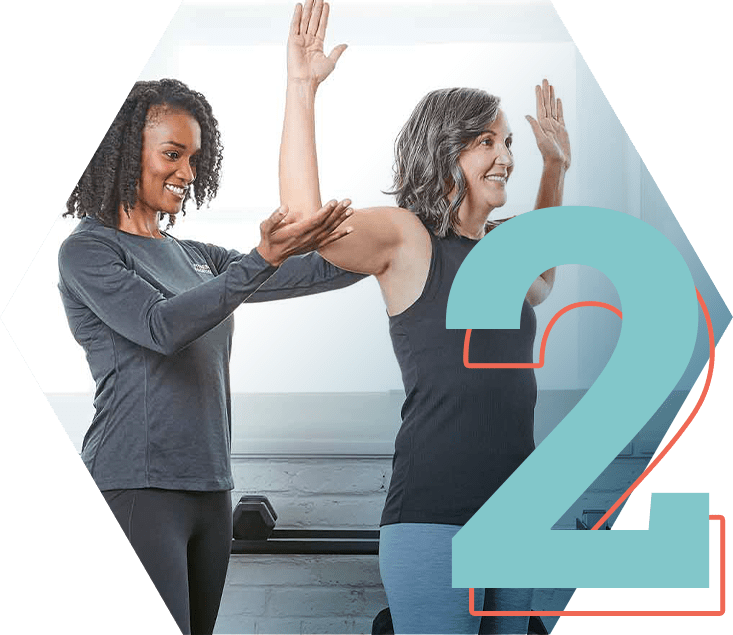 full body assessment
A comprehensive fitness assessment to collect baseline metrics that will help us track your progress.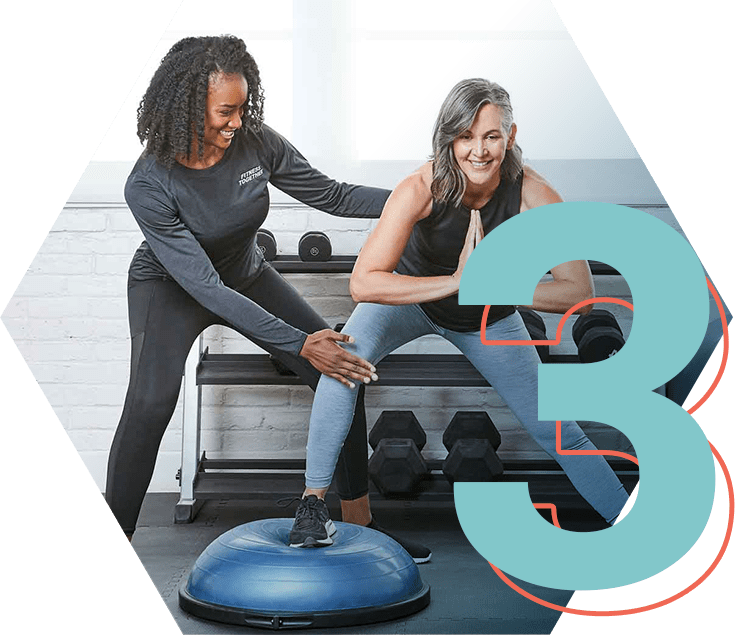 personal training session
Meet your trainer in your private suite (or virtually) for your 1:1 session to begin your completely customized workout program.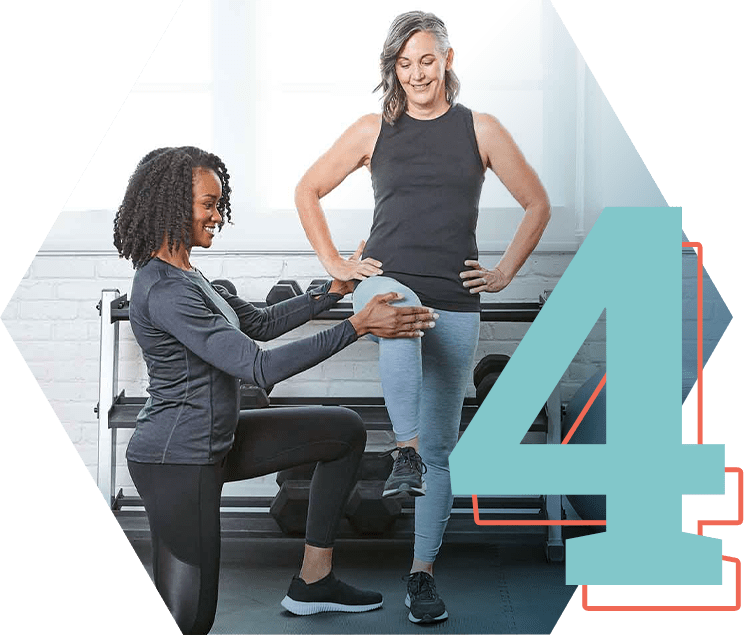 progress checks
A comprehensive assessment every 6 weeks so we can celebrate your progress and set new goals.
WHAT CLIENTS ARE SAYING...
I have been working out at FT for a couple of years and it has made a dramatic difference in my health. I no longer need hip surgery and I am able to dance and hike again.

I started working out after having breast cancer and heading to osteoporosis. My primary goal with FT was to increase bone density. I now have normal bone density.

Friendly people who care about helping you achieve your goals. FT helped me prepare to hike the Appalachian Trail at age 65. If you have the will, FT will show you the way.

The high quality training and nutrition advice at Fitness Together has helped me reach my fitness goals. I've lost 20 pounds and have a BMI of 22.8!