Our Studio Location
PERSONAL TRAINING STUDIO
Fitness TogetherNorthampton
22 Strong Ave
Northampton, MA 01060
p. (413) 582-0727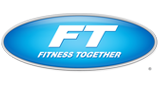 $99 to $199 View Map
HOURS OF OPERATION
Monday - Friday 6AM to 9PM
Saturday 6AM to 3PM
Client Reviews
Get Inspired, Get Results. *Individual exercise results may vary.
Jan 12, 2019 by S. B.
"I think Michael is a terrific trainer, and very attuned to my needs. "
Jan 11, 2019 by E. F.
"I love the individual workouts as I always work as hard as I can. As a result I am improving rapidly. I consider FT by best health insurance and have never felt stronger. I wish there were access to more trainers. They all are good but they are working within their range of favorite workouts. This can lead to redundant exercises each time. Working with all the trainers would widen the scope for me and ensuring a really all round workout over time. "
Jan 5, 2019 by P. D.
"I have enjoyed training withal fitness together they help to keep me motivated to work out consistently "
Jan 2, 2019 by D. S.
"Good trainers. Individual attention. The ability to work around injuries. Scheduling is easy, space is available. I have worked with you for over 10 years. Solid solid solid."
Dec 28, 2018 by L. K.
"Every trainer has so many different ways to work on the muscles that I want to strengthen. I never get bored and I am noticeably getting stronger "
Dec 20, 2018 by B. H.
"Challenging personalized workouts with excellent trainers!"
Dec 18, 2018 by P. B.
"Individual focus, personalized attention to each customer."
Dec 16, 2018 by S. L.
"I never managed to establish a regular exercise habit until I found Fitness Together. Now I'm there three days a week without fail, and I'm stronger at 71 than I was at 50. Fitness Together changed my life for the better!"
Dec 3, 2018 by J. F.
"I like the personalized attention. I do miss my boxing buddies. I have met Amy when I have had to change to Sunday and she is excellent. The environment is wonderful and clean which is vey important to me "
Nov 28, 2018 by B. W.
"Compassionate and challenging trainers"
Nov 26, 2018 by E. B.
"I love how the trainers I work with get to know me, and understand what sorts of workouts will keep me motivated and working hard. I love how they encourage me while I exercise, but also keep things real and tell me what I am doing wrong too. This isn't personal cheerleading, it's real-time feedback on how I am doing, including listening to what frustrates me, challenges me, motivates me, and helps me keep getting stronger, and creating workouts that are fun and challenging at the same time, and that keep me motivated."
Nov 8, 2018 by B. G.
"Great to be back after a summer of minor health issues. Exercise felt great!"
Nov 7, 2018 by T. H.
"Trainers are talented and personable, with a focus on specific needs and goals of the client, and creative in their approach to workout sessions."
Oct 28, 2018 by S. P.
"All of the trainers are focused, kind and knowledgeable. The atmosphere Is relaxed and comfortable. I love the privacy of the set up and appreciate the easy to get to location. "
Oct 27, 2018 by S. G.
"Atmosphere is relaxed. No TVs blaring as in other gyms. Personal trainers are very knowledgeable."
Oct 23, 2018 by L. K.
"I love that I get to meet one-on-one with caring trainers. I am always challenged and encouraged to get the most out of every session. I am feeling more flexible and stronger and I have much better balance. It only took a few sessions to start to feel the difference, and start to feel good about my body. I can't wait to see how I feel after six months!"
Oct 22, 2018 by M. P.
"I've worked with several different trainers. They are all great and all do things a little differently."
Oct 11, 2018 by M. P.
"Trainers are amazing. "
Oct 10, 2018 by P. K.
"Everything. Excellent, highly qualified staff, great location and facilities."
Oct 10, 2018 by G. P.
"Quality, professionalism, friendliness."