Our Studio Location
PERSONAL TRAINING STUDIO
Fitness TogetherNorthampton
22 Strong Ave
Northampton, MA 01060
p. (413) 582-0727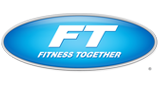 $99 to $199 View Map
HOURS OF OPERATION
Monday - Friday 6AM to 9PM
Saturday 6AM to 3PM
Client Reviews
Get Inspired, Get Results. *Individual exercise results may vary.
Nov 8, 2018 by B. G.
"Great to be back after a summer of minor health issues. Exercise felt great!"
Nov 7, 2018 by T. H.
"Trainers are talented and personable, with a focus on specific needs and goals of the client, and creative in their approach to workout sessions."
Oct 28, 2018 by S. P.
"All of the trainers are focused, kind and knowledgeable. The atmosphere Is relaxed and comfortable. I love the privacy of the set up and appreciate the easy to get to location. "
Oct 27, 2018 by S. G.
"Atmosphere is relaxed. No TVs blaring as in other gyms. Personal trainers are very knowledgeable."
Oct 23, 2018 by L. K.
"I love that I get to meet one-on-one with caring trainers. I am always challenged and encouraged to get the most out of every session. I am feeling more flexible and stronger and I have much better balance. It only took a few sessions to start to feel the difference, and start to feel good about my body. I can't wait to see how I feel after six months!"
Oct 22, 2018 by M. P.
"I've worked with several different trainers. They are all great and all do things a little differently."
Oct 11, 2018 by M. P.
"Trainers are amazing. "
Oct 10, 2018 by P. K.
"Everything. Excellent, highly qualified staff, great location and facilities."
Oct 10, 2018 by G. P.
"Quality, professionalism, friendliness."
Oct 5, 2018 by W. N.
"Everybody's sensitivity to the needs of the individual client."
Sep 28, 2018 by T. W.
"Great team supporting me and pushing me "
Sep 26, 2018 by P. P.
"a life changer."
Sep 22, 2018 by P. W.
"Personalized workouts. Trainers who understand the person they're working with and both challenge and dial back when needed. EfficientScheduling and information from the office. Fresh flowers in the reception area and an upbeat vibe when I walk in. Everyone is very welcoming every single time I enter. And I've been coming since April. The staff make the experience really worthwhile and I have seen steady progress in my fitness. Great job "
Sep 21, 2018 by B. W.
"One-on-one, highly individualized training."
Sep 20, 2018 by L. C.
"Everything!😊"
Sep 18, 2018 by E. S.
"I like how individualized it is"
Aug 21, 2018 by L. K.
"I love that every trainer has different exercises for me to do that work on what I am trying to accomplish. Every trainer knows what I did last time, and every day I am doing something new. I am feeling great!"
Aug 14, 2018 by S. D.
"The trainers I have worked with are excellent. Each one has had a plan specifically focused on improving strength and conditioning in areas I need it most. Have already seen improvements in my mobility. "
Aug 13, 2018 by M. P.
"Great to work with different trainers. Motivating, passionate, and very knowledgeable trainers. Thank you!!!"
Aug 10, 2018 by S. G.
"PERSONAL ATTENTION AND ENCOURAGEMENT, QUALITY AND KNOWLEDGE OF MY PERSONAL TRAINER. THE PROGRAM HAS PROVIDED THE STRUCTURE AND COMMITMENT I NEED TO EXERCISE ON A REGULAR BASIS FOR THE FIRST TIME IN MY LIFE."