here's how it works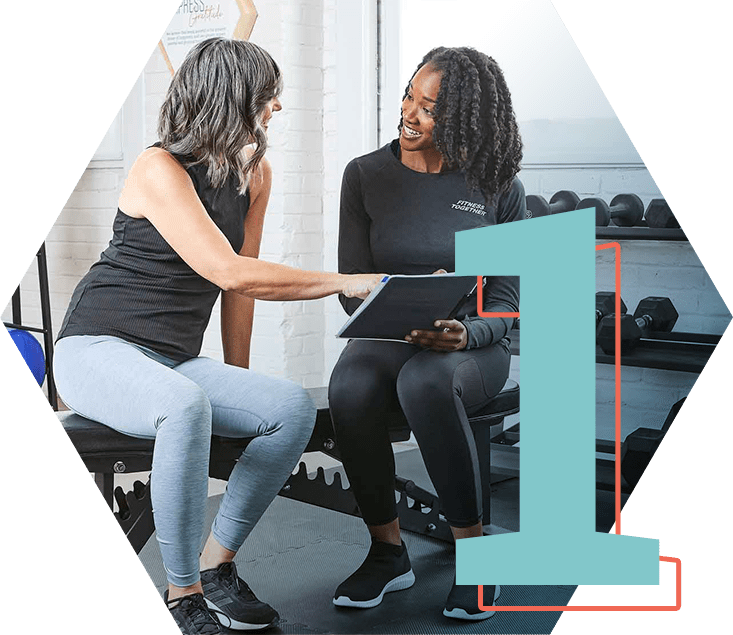 complimentary
signature fit evaluation
A complimentary signature process where we learn about your goals, health history, and take you through a mini workout so we have the information we need to begin building your customized program.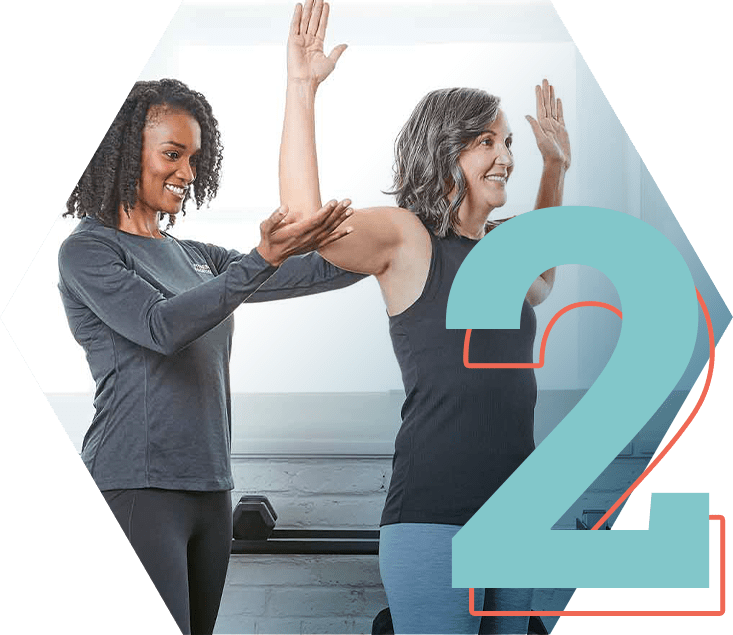 full body assessment
A comprehensive fitness assessment to collect baseline metrics that will help us track your progress.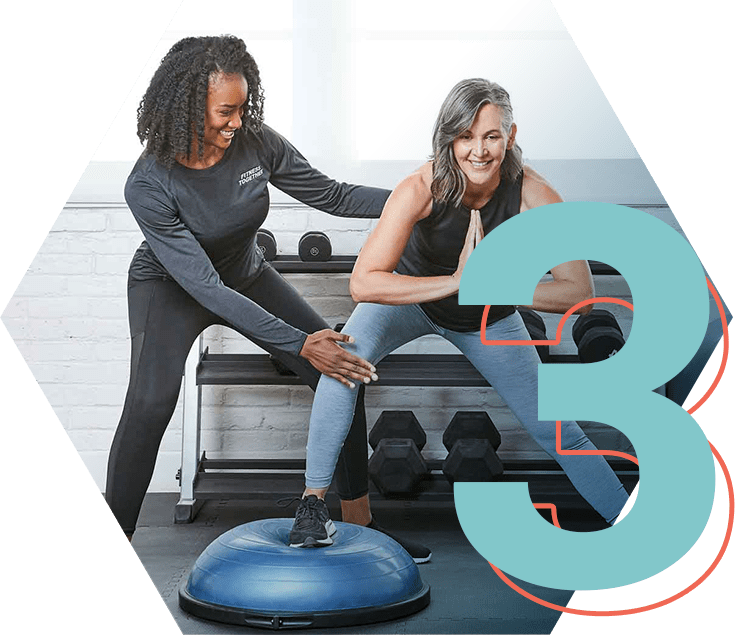 personal training session
Meet your trainer in your private suite (or virtually) for your 1:1 session to begin your completely customized workout program.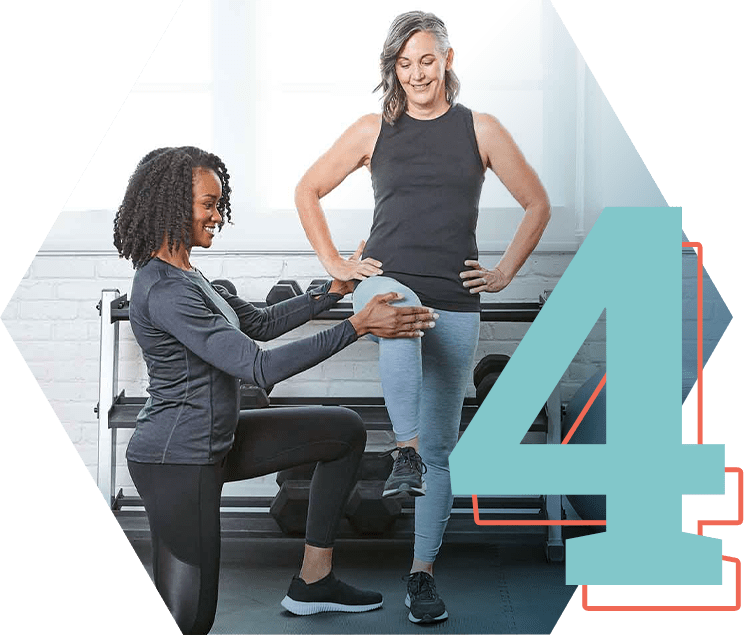 progress checks
A comprehensive assessment every 6 weeks so we can celebrate your progress and set new goals.
WHAT CLIENTS ARE SAYING...
Fitness together offers excellent trainers, flexible time slots and individualized attention. If you commit to training and go regularly, you will see results. The trainers are experts in their field and most importantly, they are really great people! It's worth every penny.

The people. Staff is friendly. Other clients are terrific. I get a great workout. A lot of questions about nutrition and fitness are answered.

20 lbs lost. Depression gone. These wonderful people are part trainer and part social workers. They encouraged me to keep going when I wanted to stop. Best group of trainers ever!!! Thanks to the whole Lake Forest group.!!!