here's how it works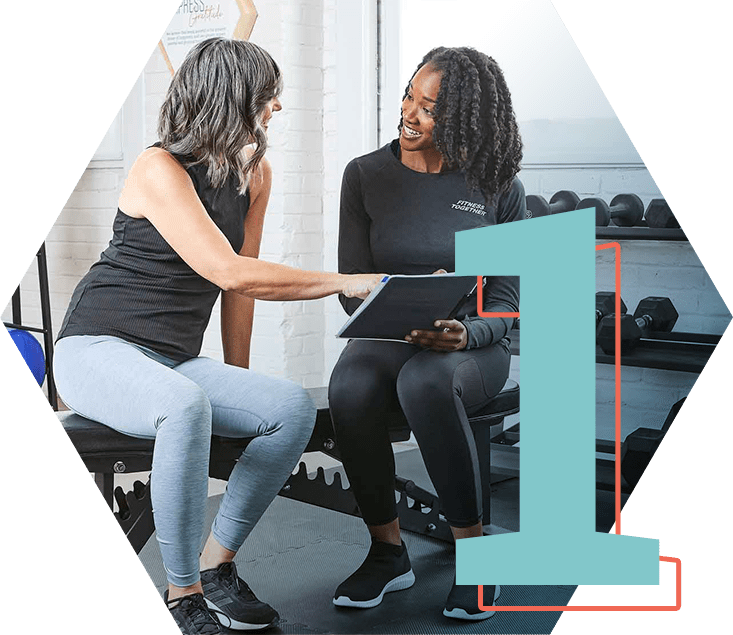 complimentary
signature fit evaluation
A complimentary signature process where we learn about your goals, health history, and take you through a mini workout so we have the information we need to begin building your customized program.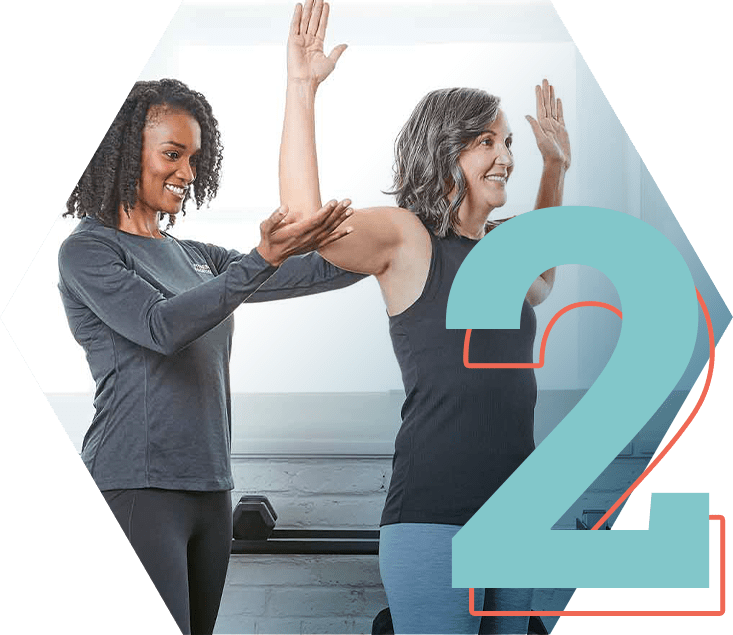 full body assessment
A comprehensive fitness assessment to collect baseline metrics that will help us track your progress.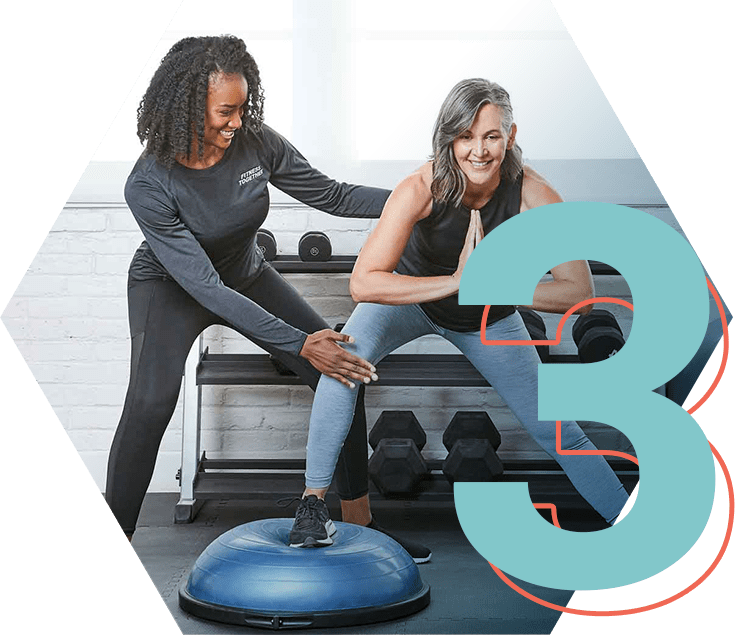 personal training session
Meet your trainer in your private suite (or virtually) for your 1:1 session to begin your completely customized workout program.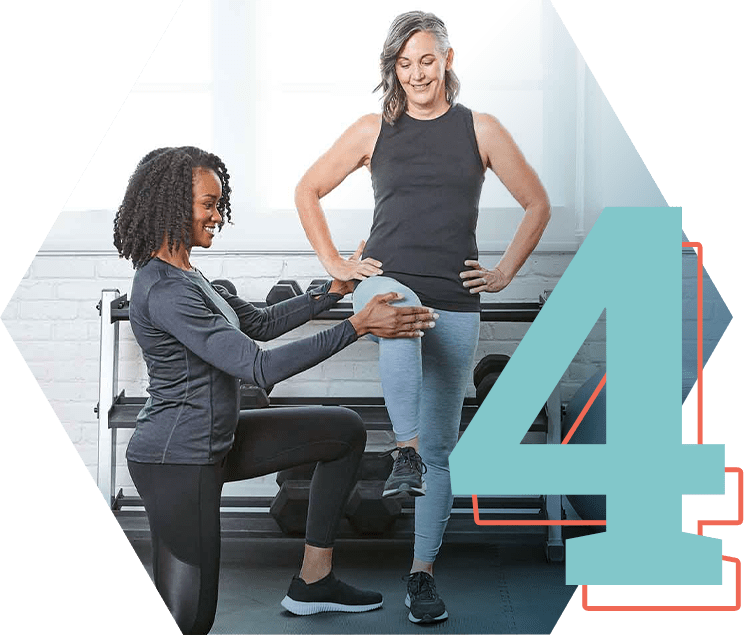 progress checks
A comprehensive assessment every 6 weeks so we can celebrate your progress and set new goals.
WHAT CLIENTS ARE SAYING...
The facility and personal trainers are excellent! Also, they are following all COVID-19 safety guidelines.

Fitness Together personalizes training sessions to meet the needs of their clients. They provide one-on-one support with a fitness plan that will help you meet your goals.

Knowledge , Professionalism, and Set-up

Professional, tailored to fit my needs and progress - and VERY Covid-safe.