here's how it works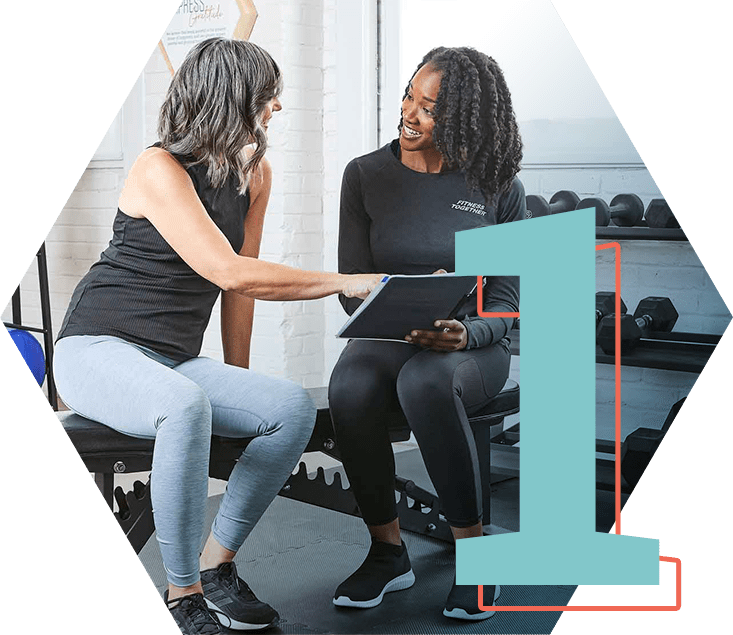 complimentary
signature fit evaluation
A complimentary signature process where we learn about your goals, health history, and take you through a mini workout so we have the information we need to begin building your customized program.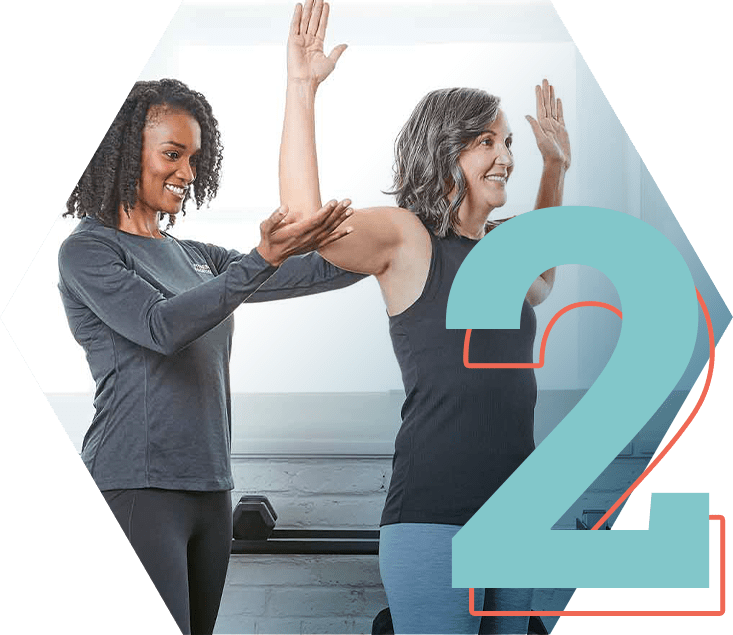 full body assessment
A comprehensive fitness assessment to collect baseline metrics that will help us track your progress.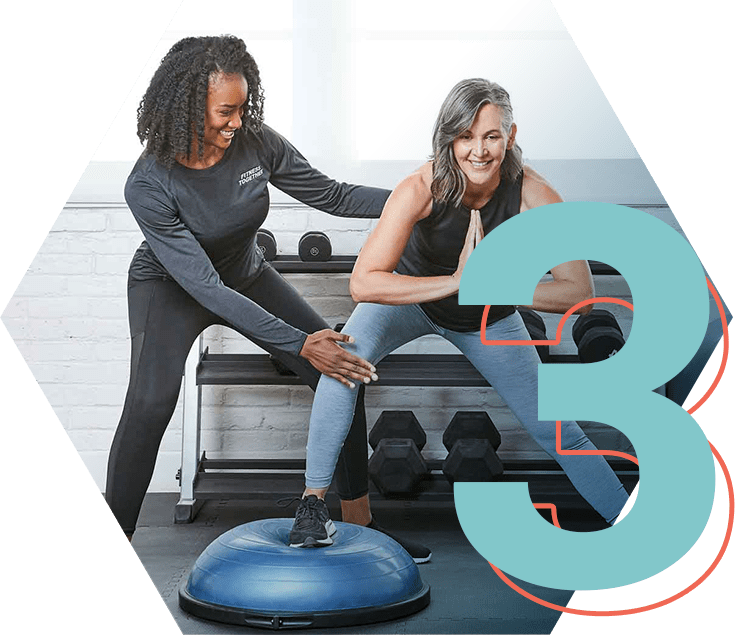 personal training session
Meet your trainer in your private suite (or virtually) for your 1:1 session to begin your completely customized workout program.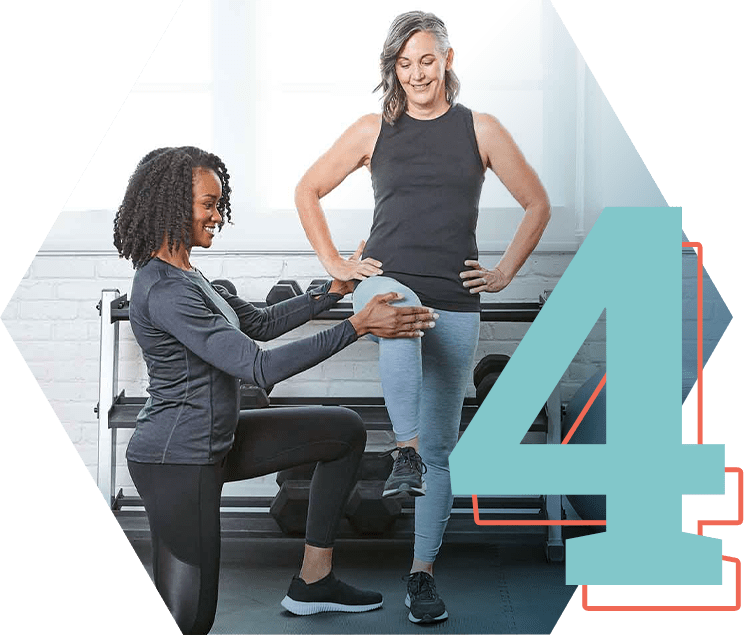 progress checks
A comprehensive assessment every 6 weeks so we can celebrate your progress and set new goals.
WHAT CLIENTS ARE SAYING...
In the past, I've always been intimidated at the thought of going to the gym and trying to figure out a workout routine. But at Fitness Together, the trainers and clients alike has been incredibly welcoming, friendly, and encouraging. I still have a ways to go in my journey, but they help me to focus on the progress I've made instead of how far I still need to go. The trainers also do a great job at explaining the different exercises in terms of what muscles it is meant to work, and they focus heavily on proper technique to ensure you don't injure yourself or cause strain.

Friendly knowledgeable staff. Work out program are varied to fit the clients individual needs.

First and foremost, every trainer that I have worked with at FT Belmont has been excellent – highly knowledgeable and with an engaging and encouraging attitude. What more could you ask for? Second, the facilities are updated and fully equipped. Finally, their Covid management practices are good and consistently followed.

Excellent trainers! Excellent results!