Mike Oakes

,

Owner

Years of Experience

Credentials

Mike was born and raised in Westford and currently still resides in town with his wife and three kids. He has owned and operated Fitness Together Concord for the past 7 years and is very excited to also now be the owner of Fitness Together, Westford. Mike was an instructor at the Professional Fitness Institute in Las Vegas, where he trained and mentored new trainers for 5 years. He has over 15 years of experience of training all different populations, ranging from professional fighters and wrestlers to post rehab and older populations. Through this experience he brings a well-rounded approach. As a purest he believes that with hard work and nutrition results can be obtained. Mike's philosophy involves equal importance in strength/resistance training, metabolic conditioning and cardio endurance. The most rewarding aspect of the job is seeing each client's hard work pay off while making fitness a part of their daily routine.

Nick Bennett

,

Studio Manager

Years of Experience

Credentials

Bachelors In Exercise Physiology from the University of Massachusetts-Boston
NASM-CPT
CPR/AED

I grew up in Lowell, MA where I participated in track and field in high school. All throughout college I was very much into weightlifting and developed a passion for martial arts. I studied Brazilian Jiu-Jitsu, which I now teach, and competed in a number of competitions. I later took up boxing, kickboxing and mixed martial arts. I have competed in mixed martial arts at a professional level and also help prepare other fighters and martial artists for competition. As a health and fitness professional I believe it is important to motivate and share my knowledge with others. I look forward to helping everyone on their journey to reach their fitness goals.

in my free time I like to
In my spare time I enjoy training Brazilian Jiu-Jitsu, playing guitar, and freestyle skateboarding. I also have a 2-year-old Newfoundland named Gracie that keeps my wife and I on our toes.

SCHEDULE YOUR COMPLIMENTARY FIT EVALUATION

Easton Edward

,

Personal Trainer

Years of Experience

Credentials

Bachelors in Health Science: Health Promotion and Fitness
CPR/AED Certified

Easton's mission is to empower and educate individuals; on exercise and healthy lifestyle behavior changes. Movement is medicine, and prides himself on corrective exercise and pain relief. Easton has had the opportunity and privilege to work with many professionals in the Strength and Conditioning field, focusing on sport specificity and athletic training. Over the last 10 years he's been training and educating all levels of fitness in small group studios, privately, and for various sport programs. Whether your goal is to lose weight, improve your lower back health (or any other injuries), become a better athlete, or just to continue to be an avid exerciser for quality of life and longevity, Easton can certainly accommodate your challenges here at Fitness Together.
here's how it works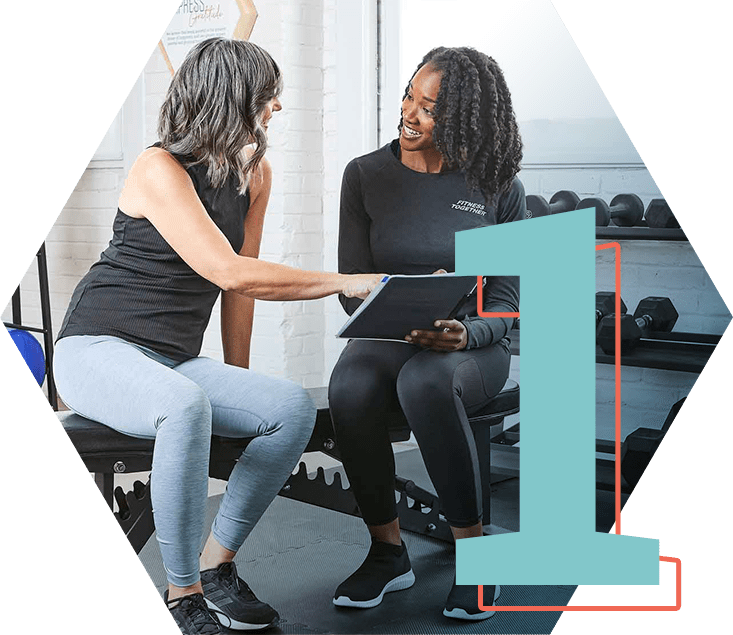 complimentary
signature fit evaluation
A complimentary signature process where we learn about your goals, health history, and take you through a mini workout so we have the information we need to begin building your customized program.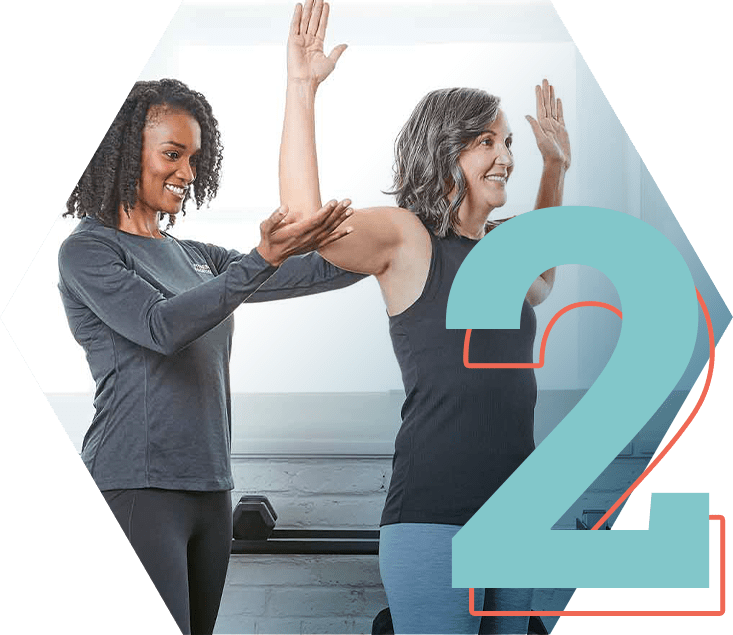 full body assessment
A comprehensive fitness assessment to collect baseline metrics that will help us track your progress.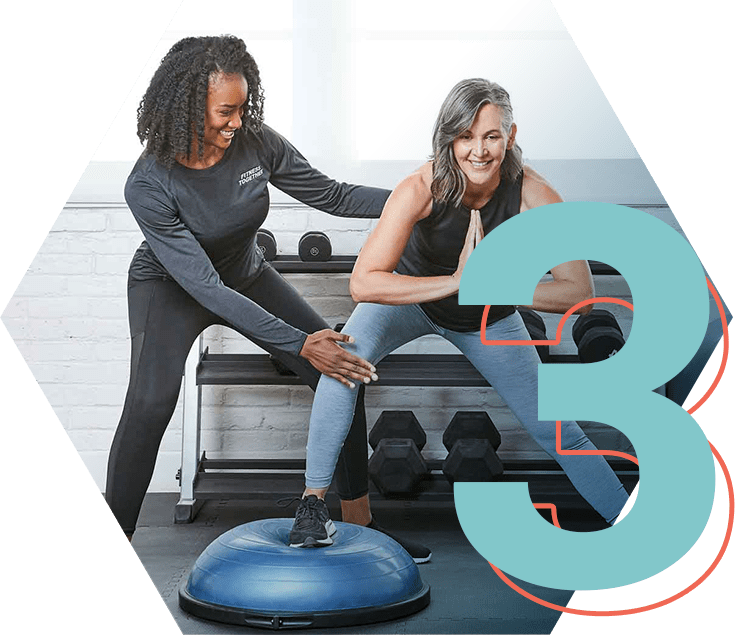 personal training session
Meet your trainer in your private suite (or virtually) for your 1:1 session to begin your completely customized workout program.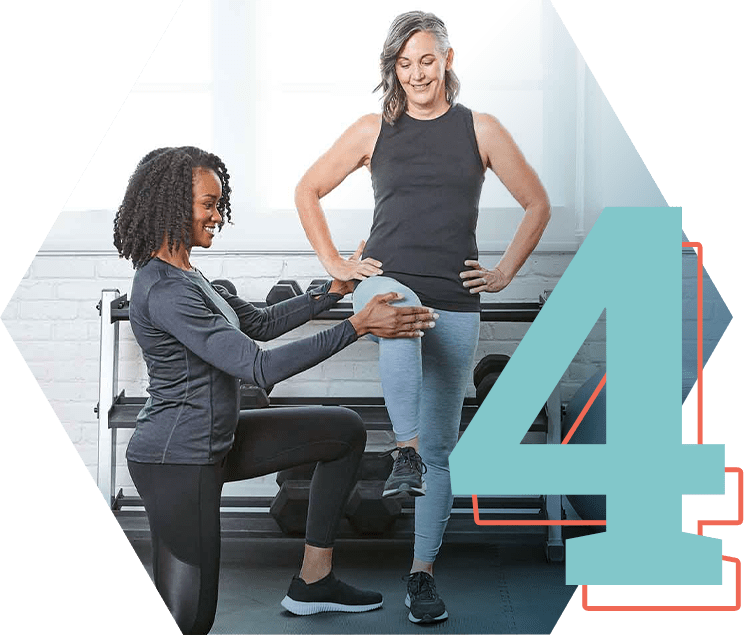 progress checks
A comprehensive assessment every 6 weeks so we can celebrate your progress and set new goals.
WHAT CLIENTS ARE SAYING...
The high quality training and nutrition advice at Fitness Together has helped me reach my fitness goals. I've lost 20 pounds and have a BMI of 22.8!

I have been working out at FT for a couple of years and it has made a dramatic difference in my health. I no longer need hip surgery and I am able to dance and hike again.

Friendly people who care about helping you achieve your goals. FT helped me prepare to hike the Appalachian Trail at age 65. If you have the will, FT will show you the way.

I started working out after having breast cancer and heading to osteoporosis. My primary goal with FT was to increase bone density. I now have normal bone density.