Jeron Mosteller

,

Manager

Years of Experience

Credentials

BS Exercise Science - Concentration: Strength and Conditioning
ACSM certified, Strength and Conditioning Specialization
CE in group training, special populations, and functional movements

Growing up I was never the fastest or most athletic kid in the class, but once I started exercising to improve performance I knew I could get better. Fitness became a passion for me at that point and became so enjoyable and routine that I began to recruit friends and family to join the movement. This all carved the path to where I am today - coaching others and helping facilitate their growth and development both in health and recovery. I've now been at FT for 7 years and am looking forward to many more. My work feels impactful and important, and I genuinely feel my knowledge is enriching the lives of others. I've developed close professional relationships with both clients and coworkers, and that rapport helps keep our FT family strong and committed to each other.

in my free time I like to
Outside of FT I enjoy spending time with my significant other, working out hard, trying out different restaurants, and playing video games with online friends.

SCHEDULE YOUR COMPLIMENTARY FIT EVALUATION

Annie Frasier

,

Personal Trainer

Years of Experience

Credentials

NASM Personal Training Certification
Senior Fitness Specialization
TRX Certified
RRCA Certified Running Coach

I love being an FT trainer because I thrive on helping clients reach their fitness goals and building personal relationships with them. I love watching clients progress as time goes on, and seeing them commit to whatever goals they have set for them. I believe having the foundation of a personal relationship with each client encourages them to work hard and become the best version of themselves.

Tim Arrowood

,

Personal Trainer

Years of Experience

Credentials

Bachelor of Arts in Psychology from UNC Charlotte
NASM Certified Personal Trainer
NASM Certified Behavior Change Specialist

I joined the Fitness Together Southpark team in 2019. Originally from Vale, North Carolina, I attended UNC Charlotte where I obtained my Bachelor of Arts in Psychology. My fitness journey began while in college and culminated in 2013 when I lost 60lbs. and decided to dedicate my life to helping others achieve their goals. I am a NASM certified personal trainer, who has developed training programs specializing in speed and agility, boot camps, TRX focused programs, general fitness programming, and large and small group exercise classes. My drive is to motivate and help others achieve what they thought was impossible. My favorite part of training is helping others along their fitness journey and seeing them surpass the goals they set for themselves. My favorite part about training at Fitness Together are the clients I get to work with every day. Seeing their struggles, their will to succeed, and their accomplishments motivates me as a trainer and a person.
here's how it works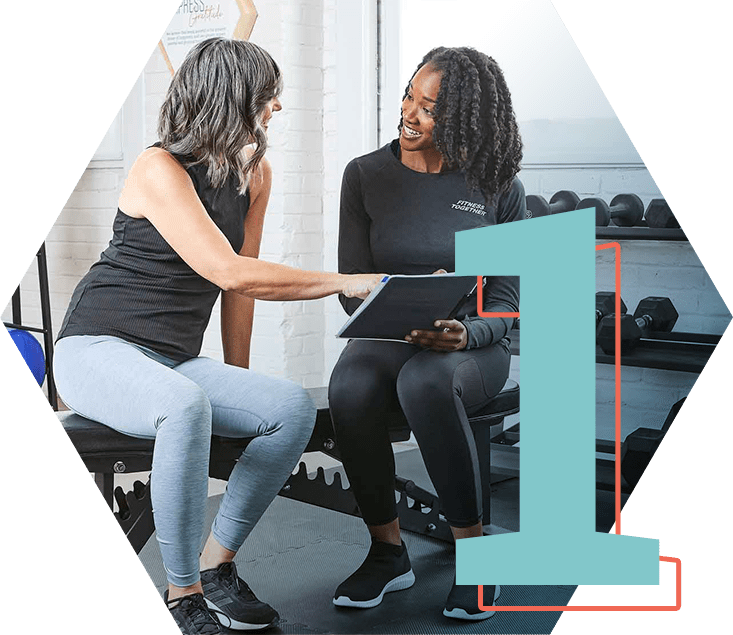 complimentary
signature fit evaluation
A complimentary signature process where we learn about your goals, health history, and take you through a mini workout so we have the information we need to begin building your customized program.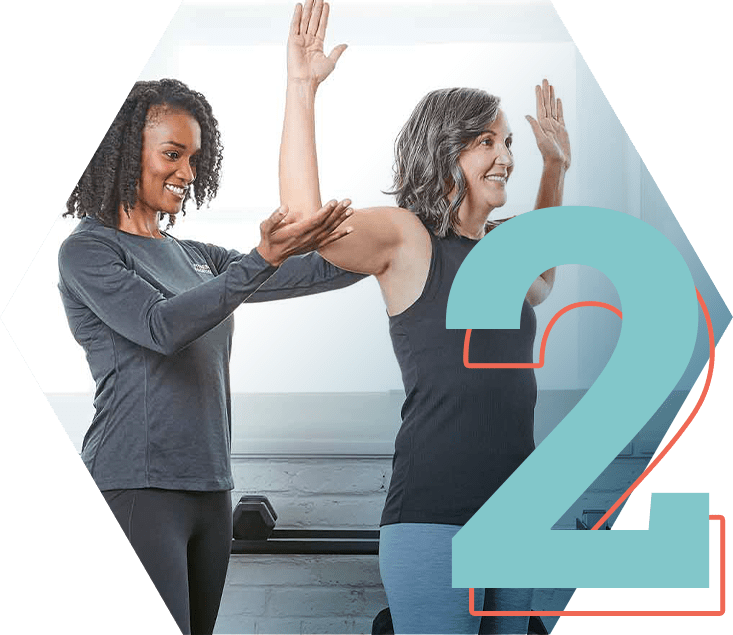 full body assessment
A comprehensive fitness assessment to collect baseline metrics that will help us track your progress.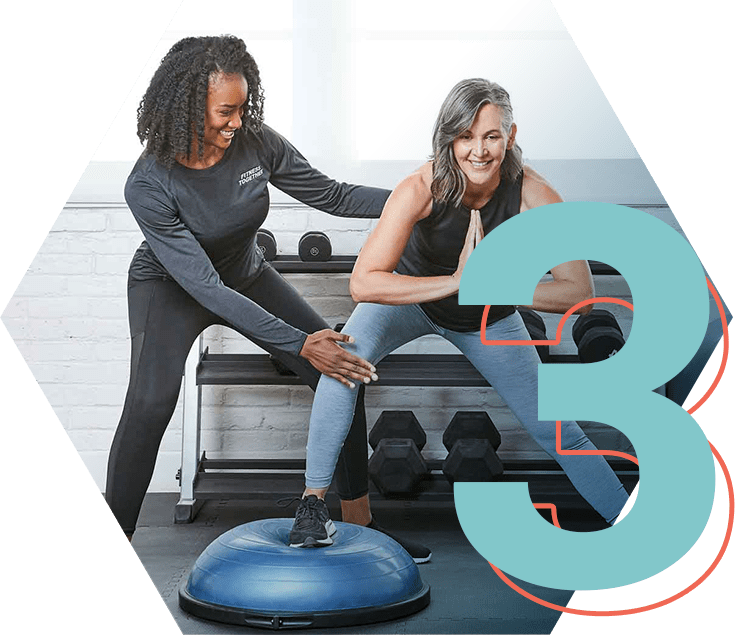 personal training session
Meet your trainer in your private suite (or virtually) for your 1:1 session to begin your completely customized workout program.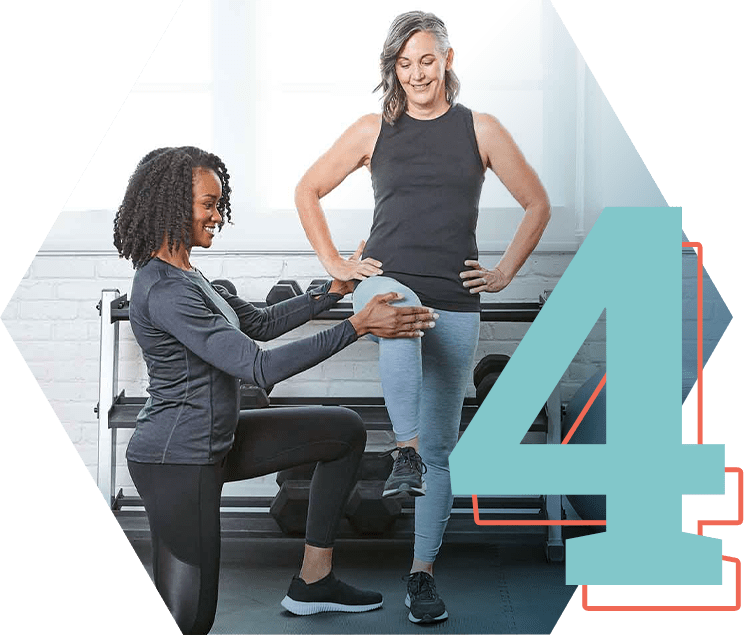 progress checks
A comprehensive assessment every 6 weeks so we can celebrate your progress and set new goals.
WHAT CLIENTS ARE SAYING...
Friendly people who care about helping you achieve your goals. FT helped me prepare to hike the Appalachian Trail at age 65. If you have the will, FT will show you the way.

The high quality training and nutrition advice at Fitness Together has helped me reach my fitness goals. I've lost 20 pounds and have a BMI of 22.8!

I started working out after having breast cancer and heading to osteoporosis. My primary goal with FT was to increase bone density. I now have normal bone density.

I have been working out at FT for a couple of years and it has made a dramatic difference in my health. I no longer need hip surgery and I am able to dance and hike again.