Our Studio Location
PERSONAL TRAINING STUDIO
Fitness TogetherSouthpark
1600 E Woodlawn Rd
Suite 255
Charlotte, NC 28209
p. (704) 525-5759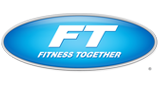 $99 to $199 View Map
HOURS OF OPERATION
Mon - Fri 6:00 AM - 9:00 PM
Sat 8:00 AM - 3:00 PM
Sun Closed

Our Staff
Get to know our friendly Fitness Together® Personal Training Staff at Southpark.
Laurence Presti
Owner/Personal Trainer
Laurence joined the Fitness Together Southpark training family in 2008 from Melbourne, Australia. He has a degree in Biomedical Science from Monash University in Melbourne. He has also received a Level 3 Health & Fitness certification from the Australian Institute of Fitness, as well as the Fitness Together personal trainer certification.
Prior to moving to Charlotte, Laurence was working as a gym and rock climbing instructor in Melbourne. Laurence has a unique training style that he likes to say comes from his background in swimming and triathlons, as well as the knowledge and drive instilled in him by his youth coaches. His moto in training is "practice doesn't make perfect, perfect practice makes perfect".
Laurence says "The best part about training clients is when they push themselves further than they ever thought they could!"
Jeron Mosteller
Manager/Personal Trainer
Jeron joined the Fitness Together Southpark team in Fall of 2013. Originally from North Carolina, Jeron attended UNC Charlotte where he obtained a degree in Exercise Science, a minor in Interdisciplinary Health studies, and a concentration in Strength and Conditioning. He is also an ACSM certified Health and Fitness Specialist.
Jeron has been a personal trainer for more than 8 years now; directing boot camps, strength building, athletic coaching, and even yoga! He has spent time living in the Caymen Islands after graduation where he also worked as a personal trainer. Long term he wants to own and operate his own facility.
Jeron's training methods incorporate free weights, body weight exercise, and HIIT. His favorite part of training is developing a relationship with clients, watching them change and grow (larger or smaller) along the way.
Laura Bostian
personal trainer
Laura grew up close to the coast in New Bern, NC. She studied at NC State University, and earned a BS degree in Fashion and Textile Management. Growing up, health and fitness was always a huge part of her life, and she always knew she wanted to pursue it in the future.
Laura has taught gymnastics, earned a 200hr yoga certification where she taught in Wilmington, NC and earned her personal training certification through the National Academy of Sports Medicine. Laura's passion for people and helping others become the best version of themselves led her to begin personal training at Fitness Together. Her favorite part about training clients is seeing them reach their goals and do things they didn't think would ever be possible.
In her free time, Laura enjoys spending time in the outdoors with her dog, traveling, hanging out at the White Water Center, CrossFit style training, and yoga.