A listing of local business partnerships around the Natick, MA studio.
Achieve Theraputics
Featured
Achieve Therapeutics is much more than a Massage Therapy practice. My practice is based on a model of care which, first and foremost, considers the patient and his or her goals. During my career as a Licensed Athletic Trainer, I have worked under a medical model, in close collaboration with other medical professionals, with the goal of safely returning athletes to full competition. This sports medicine model is the basis of my practice of massage therapy and functional conditioning. At each visit your current condition will be assessed from a full-body perspective. The first visit will include going over your medical history, your current activities, how your symptoms affect these and your goals in getting treatment. Treatment plans and your goals will be reassessed at each subsequent visit. If you find there are things you used to do, that are now difficult or uncomfortable, I want to be your partner in regaining the ability to move more freely and achieve the things you want to.
Deborah Carroll
Featured
Lose, Gain, Maintain a Healthy Weight Increase your Energy, Vitality and Fitness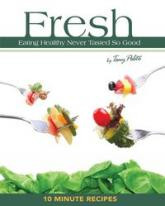 Chef Tony Polito
Tony specializes in helping overweight adults adjust their overall lifestyle choices to incorporate nutrition, exercise, and emotional balance, providing long-lasting health benefits. He is an advocate for "super foods," conscious food choices, and healthful living. Tony's mission is to enhance the lives of others through a whole foods diet and a commitment to getting and staying fit, starting in the kitchen. Tony's new book "Fresh" contains healthy recipes that are $10 or less, using 10 or fewer ingredients, that can be completed in 10 minutes! Now no one has an excuse not to cook healthy!

Chiropractic Solutions
"Our Mission is to revolutionize our community's expectations of health, human potential, and pediatric development."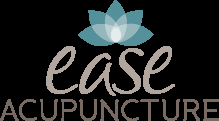 David C. Marble, MAOM, Lic. Ac, Dipl. OM
Coming from a background in theology, David appreciates that Traditional Chinese Medicine takes our ongoing struggles to reach our highest potential as seriously as it does alleviating the physical or emotional pain that holds us back. David has a combined Masters in Acupuncture and Oriental Medicine from the New England School of Acupuncture, where he was also awarded the school's Compassionate Healer award. He is licensed to practice acupuncture and Chinese herbalism by the Massachusetts Board of Registration in Medicine, and is a Diplomate in Oriental Medicine with the NCCAOM (National Certification Commission for Acupuncture and Oriental Medicine).
Metrowest Massage and Healing
Rhonda Samuels, CLMT, COTA/L, specializes in neuromuscular therapy and chronic pain management through massage, including arthritis, headaches, and TMJ.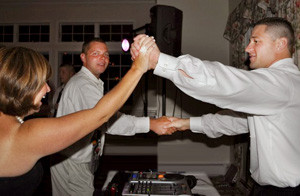 VB Mobile Music
With top of the line equipment, you can expect outstanding sound quality for events of any size and select lighting equipment to create the ambiance you want. I am able to mix music utilizing beat matching, fading, and other creative mixing skills, or play a select mix of music requested by clients. Music is my passion! I have an eclectic library able to please any crowd and keep my library up to par with popular culture, ensuring guests' requests are honored.