Our Studio Location
PERSONAL TRAINING STUDIO
Fitness TogetherNaples
335 14th Ave S
Naples, FL 34102
p. (239) 263-9348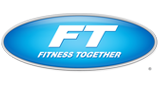 $99 to $199 View Map
Featured Downloads
Our Staff
Get to know our friendly Fitness Together® Personal Training Staff at Naples.
Paula Allia, PT, DHSc, OCS, MTC
Co-owner of Fitness Together in downtown Naples
Paula has over 37 years of experience in physical therapy. Her passion is to help people optimize the performance of their bodies. Paula has been an athlete her whole life as received a basketball scholarship from Boston University. She graduated with a Bachelor of Science (B.S.) as a physical therapy major in 1980. Continuing on her career path, she graduated with her Master's degree (M.Ed) from Temple University in 1988 as an exercise physiologist where she was granted a graduate assistantship to teach anatomy and physiology labs. Paula later completed her Doctorate of Science Degree (DHSc) at the University of St. Augustine.
Early in her career, Paula also became a certified manual therapist (MTC-1990) through the University of St. Augustine and is certified as an Orthopedic Specialist (OCS) through the American Physical Therapy Association since 1992. Since the early 1990s,
Paula has been a member of the medical team for the United States Diving Team. She has both worked with the injuries of these athletes and as a member of the Performance Enhancement Team (PET) for the divers which was established in attempts to keep these athletes healthy, correcting movement impairments while advancing in their training performance. Paula's whole career has been focused on helping people and paying attention to detail. See the physical therapy section of this website for further information on wellness programs on both injury prevention and treatment. Paula continues to work one on one at Fitness Together with both physical therapy and training. Evaluations are performed for injuries, postural analysis, body and balance symmetry, wellness, prevention and also for custom orthotics. The goals are to perform activities with the best quality while also allowing the body to develop more symmetrically if you are young and to age gracefully with less stress and strain on the body.
Paula does have electrical stimulation, ultrasound, and cold laser therapy available as adjunct to one on one therapy.
Annette Suridis
Co-owner of Fitness Together Downtown Naples
Annette Suridis is a personal trainer with over 21 years of experience. She attended the Fitness Institute with Dr. Abbot. In 1997 she became a certified personal trainer with the American Council on Exercise (ACE) and continued her endeavor and received her American College of Sports Medicine (ACSM) certification in 2000. That same year, she also became certified with the National Strength and Conditioning Association. She is also certified in fitness boxing and yes, we do boxing at FT. Annette's passion is to help people achieve their fitness and wellness goals and to improve their quality of life. Annette runs the daily operation of Fitness Together as well as keeping her skills sharp with personal training intervention and performs all of the fitness assessments of our clients.
Steve Ippolito
Certified Personal Trainer
Steve is originally from Cleveland, Ohio and graduated from Florida Gulf Coast University in 2011 with a B.S. in Human Performance. He is certified by both NSCA (CSCS and RSCC) as a Strength and Conditioning Specialist as well as ACE. Steve has worked with both the Red Sox and the Minnesota Twins, traveling with the team and (each two years) contributing to their baseball training program.
Steve has been with us for over 4 years and sets a great example for the whole FT team! His dedication to the clients and FT has been exceptional! Steven performs fitness assessments and personal training sessions with focus on the client's goals.
Overall, Steve has a passion for helping people advance themselves in fitness and function. He specializes in balance and core strengthening and general strengthening and in sport specific training.
Joe Porcaro
Certified Personal Trainer
Joe is a graduate of the University of Massachusetts with a B.S. in Kinesiology. He is nationally certified by the NCSF as a personal trainer and is in his 4th year with FT. His passion is training clients one-on-one and getting results! He is an integral part of the FT team!
Joe grew up in Cape Cod, MA and relocated to Naples in 2013 to enjoy the benefits of year round warm weather and to be physically active and start his career. He has always been passionate about fitness and is a huge advocate of functional training.
Kristen Sibelman
certified personal trainer, NASM
Kristen is a Florida native and has been a resident of Naples since 1993. Her interest in fitness started as a young teenager and blossomed into a career in 2011 when she studied and received her personal training certification through the National Academy of Sports Medicine.
Since becoming certified, Kristen has thoroughly enjoyed helping other lead a healthier lifestyle. Keeping fitness fun and fresh is key to her training utilizing the newest styles and techniques in training.
Steven Bunde
Certified Personal Trainer
Steven is originally from Fort Wayne, Indiana. He graduated with his Bachelor's of Science degree from Florida Gulf Coast University. Prior he played football at the Concordia University in Ann Arbor, Michigan.
Steven participated in athletic training programs including the Florida Everblades, and the Florida Southwestern College basketball and baseball teams. His passion is helping clients meet theirs goals physically and wants to help maintain an active and healthy lifestyle.