Our Studio Location
PERSONAL TRAINING STUDIO
Fitness TogetherNaples
335 14th Ave S
Naples, FL 34102
p. (239) 263-9348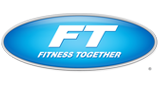 $99 to $199 View Map
Featured Downloads
Client Reviews
Get Inspired, Get Results. *Individual exercise results may vary.
Jan 15, 2019 by E. R.
"Qualty, timeliness, studio set up, Annette and Paula run a very fine business and all the trainers are first rate. You are always greeted when you arrive and usually Annette gets your water and towel and puts it on the piece of cardio equipment she knows you like to do your warm ups on. This is just an example of care and attention. To add to this I have lost over 100 pounds since arriving there for the first time "
Jan 12, 2019 by C. O. S.
"Knowledgeable staff and custom work outs are great!"
Jan 12, 2019 by D. M. D.
"Great staff and convenient location"
Jan 10, 2019 by J. S.
"The trainers are friendly and give personal attention to your specific goals and abilities"
Jan 10, 2019 by L. G.
"Individual attention and varied routines in a warm friendly environment."
Jan 10, 2019 by R. M.
"Good team , result improved health for my wife and I."
Jan 10, 2019 by M. P.
"I could not be more pleased with the Fitness Together program and approach. FT delivers exactly what I had hoped for ... and then some. Every day they demonstrate to me how much They care about my achievements and my health. The excellent trainers push me in a way that helps me push myself. I feel like my results are remarkable and that never happened until I found FT and "the PROS". My thanks to the team. "
Jan 8, 2019 by V. F.
"The personal one on one, and the friendliness of clients and staff!"
Jan 6, 2019 by M. B.
"The experts are there to help you achieve your goals!"
Jan 4, 2019 by K. N.
"knowledgable,encouraging and caring staff, flexibility of scheduling, friendliness"
Jan 4, 2019 by S. B.
"Very personalized program. Excellent knowledge and skills. My primary needs have been for physical therapy. The physical therapist, Paula, uses manual physical therapy and has a lot of knowledge in bio-mechanics and therapy. They are most friendly and helpful!"
Jan 4, 2019 by J. M.
"Everything"
Jan 1, 2019 by S. R.
"Personal sessions tailored for my needs"
Jan 1, 2019 by M. C.
"The friendly professionalism "
Dec 29, 2018 by P. L.
"Friendly, efficient, excellent staff who tailor a program to fit your needs. Positive atmosphere!"
Dec 15, 2018 by K. T.
"Great people"
Dec 13, 2018 by T. T.
"Fitness Together is a very friendly place, personable and professional at the same time. "
Dec 13, 2018 by C. D.
"Professional Clean Friendly "
Dec 1, 2018 by H. E.
"The location of Fitness Together works well for my husband and I. We like the people and greatly appreciate their expertise. We feel that the programs are helping us reach our health goals."
Nov 30, 2018 by J. N.
"Personal, professional one on one training with careful attention given to an individual's current physical condition."