Our Studio Location
PERSONAL TRAINING STUDIO
Fitness TogetherNaples
335 14th Ave S
Naples, FL 34102
p. (239) 263-9348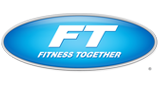 $99 to $199 View Map
Featured Downloads
Client Reviews
Get Inspired, Get Results. *Individual exercise results may vary.
Sep 6, 2018 by P. P.
"Several things: (1) Getting great strength training in only 45 minutes; (2) a lot of community members go there so it builds sense of community; (3) the trainers are all very well trained; (4) even though small rooms, the layout and equipment is excellent."
Sep 5, 2018 by J. M.
"One on one"
Aug 16, 2018 by K. G.
"Flexibility "
Jul 26, 2018 by J. C.
"Friendliness"
Jul 24, 2018 by D. B.
"Great people who focus on what you can do and improvements to meet your goals."
Jul 18, 2018 by B. A.
"EVERYTHING!!!!"
Jul 4, 2018 by E. R.
"EVERYTHING BUT ESPECIALLY THE STAFF AND THEIR KNOWLEDGE AND CHALLENGING ENCOURAGEMENT"
Jun 27, 2018 by J. M.
"Everthing"
Jun 22, 2018 by M. C.
"Like a big family!!"
Jun 13, 2018 by J. G.
"everything"
Jun 9, 2018 by P. P.
"Each fitness instructor is extremely knowledgeable about the body, knowing when to push hard and when to take it easy on particular joints. They are always punctual, so I am always in and out, having worked very hard, in 45 minutes. In but 7 months, what a transition I have gone through."
Jun 6, 2018 by D. M.
"Personalized service geared to the individual and their needs."
Jun 1, 2018 by T. I.
"They have a wonderful team. Knowledgeable, accommodating, and nice!"
May 24, 2018 by T. M.
"Very friendly and professional "
May 12, 2018 by S. R.
"Personalization of workouts"
May 9, 2018 by J. D.
"-Research based -Personal engagement—competent, warmth and humor -Desire to really make me better than yesterday -I am stronger and more confident "
May 9, 2018 by L. G.
"I like the variety of programs, the encouragement of the trainers and the attention to detail such as making sure the exercises are done properly, the record keeping and concern about injuries or just how I'm feeling that day. "
May 5, 2018 by B. A.
"The personal attention to everyone!!"
May 1, 2018 by J. N.
"I don't like gyms or lycra, so have appreciated quiet quality time with Paula.."
Apr 30, 2018 by E. R.
"Quality of trainers Delightful and encouraging atmosphere Variety of equipment and overall cleanliness Paula and Annette are spectacular owners "