Our Studio Location
PERSONAL TRAINING STUDIO
Fitness TogetherNaples
335 14th Ave S
Naples, FL 34102
p. (239) 263-9348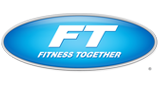 $99 to $199 View Map
Featured Downloads
Client Reviews
Get Inspired, Get Results. *Individual exercise results may vary.
Nov 19, 2018 by N. N.
"My trainer, Kristen, is a highly professional, well-trained fitness expert. Her passion surrounding physical fitness and professional expertise transfers to her clients, allowing them to become the best version of themselves regardless of their age. I'm a 60-year-old female and Kristen has given me the best-toned body of my life with 3 private training sessions per week. I've worked with her exclusively for over a year. Exercising with Kristen directing the workouts is actually fun and that's a first for me with a personal trainer. Being a client at Fitness Together with Kristen as my trainer is an integral part of maintaining excellent fitness for me. "
Nov 15, 2018 by J. S.
" Fitness is a very professional training service. There concept of "one on one" gives the customer the best value for their money. Also the staff of trainers can call on expert advice from the leader who has many years of leader ship throughout the world in training and rehabilitation.She also has a doctorate degree and served on two Olympic teams. James Shaw "
Nov 14, 2018 by D. M.
"Individually personalized; motivational"
Nov 13, 2018 by E. R.
"I like everything. Paula, Annette first and foremost. Steve I is fantastic. Their caring, knowledge, atmosphere created best of any workout anywhere anytime. Period "
Nov 10, 2018 by T. I.
"Efficient, responsive, and a great location. "
Nov 8, 2018 by P. P.
"Everything! You have great, friendly, well-trained, and well-qualified trainers. Your center is a community center for our neighborhood."
Nov 8, 2018 by J. K.
"Your trainers understand how far to push you and tailor your workout to your specific needs "
Nov 7, 2018 by L. G.
"It's a well structured approach using varied programs delivered in a friendly and encouraging way."
Nov 6, 2018 by J. T.
"YOu and Paula!!!"
Nov 3, 2018 by L. N.
"Very customized to my needs"
Nov 3, 2018 by C. O. S.
"Staff are friendly,knowledgeable and professional. Programs are tailored to meet the clients needs. "
Oct 31, 2018 by M. C.
"The individual training. Like a big family "
Oct 30, 2018 by J. M.
"The personal one on one sessions."
Oct 28, 2018 by W. A.
"I like the accountability. Having a pre-booked appointment makes me more likely to turn up. The trainers are very helpful and the workouts are very professional and punctual."
Oct 25, 2018 by P. F.
"Annette and paula "
Oct 24, 2018 by K. G.
" Awesome owners and staff! Right on point with all your needs, concerns and overall fitness. Very friendly. They make the workouts fun! MK"
Oct 23, 2018 by P. L.
"Very professional services, custom program for each client geared to your needs and adjusted for any health or physical issues you may be having."
Sep 26, 2018 by C. H.
"The trainers at Fitness Together are stellar. They use their vast knowledge and experience to individualize a program that presents clients with the optimal level of challenge."
Sep 13, 2018 by J. S.
"The individualized training is a big plus for Fitness Together. They analyze the strengths and weaknesses and set up a program to equalize your strengths. Also if you have an injury Fitness has the knowledge to focus on your recovery. This personalized plan will stimulate a program for the quickest recovery cycle to your injury. James Shaw "
Sep 12, 2018 by E. R.
"Expertise Friendliness Care Annette and Paula"