Our Studio Location
PERSONAL TRAINING STUDIO
Fitness TogetherWestborough
57 E Main St.
Suite 120
Westborough, MA 01581
p. (508) 366-0099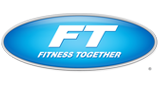 $99 to $199 View Map
HOURS OF OPERATION
Mon - Fri 6:00 AM - 9:00 PM
Sat 7:30 AM - 2:00 PM
Sun Closed

Client Reviews
Get Inspired, Get Results. *Individual exercise results may vary.
Jul 25, 2018 by L. S.
"I couldn't have been paired with a better trainer! From day one Chris has listened to my wants and needs in training. I have the best workouts ever and have noticed I am more toned than I have been in a long time. He is so smart and has a great personality. Thank-you!!"
Jul 21, 2018 by J. H.
"The trainers are the best they are very professional, the workout are always fit to what you need to work on . "
Jul 20, 2018 by C. C. M.
"The trainers at FT really work to tailor a program that works for me. They take into account my limitations and my goals and have tailored a program that is attainable yet challenging. It really has helped me feel more empowered to take control of my health. "
Jun 7, 2018 by T. Z.
"Personal attention and the sessions are very private."
May 22, 2018 by N. K.
"Great support and training from staff, owner is a very nice guy "
May 17, 2018 by A. C.
"Good trainers."
May 11, 2018 by M. S.
"Personalized training plans to meet your individual goals. Constant feedback to ensure you're not getting injured and maximizing your work out"
May 9, 2018 by C. F.
"Great trainers Personally tailored program Flexibility and choices "
May 6, 2018 by E. K.
"I've been to many gym's big and small and I really like Fitness Together because of the specialized programming that each person gets with a very experienced trainer. They really document everything and prepare each lesson very well. They push you but no more than you can handle. I have gotten great results I have already lost several inches and my strength is more than doubled in just a few short weeks. I really feel I really feel at 61 years old can fit into my old clothes and feel good about myself."
Apr 18, 2018 by J. T.
"I have Amanda as my main trainer but also Jessica and others trainers aswell. The trainers are very knowledgeable, friendly, flexible timing to accomodate my needs and above all results oriented. I was in bad shape physically when I joined FT -- I have back problems, weak muscles all over body, losing flexibility that can't even stand straight and had to pull myself upstair. After 6 months of training I am gaining a lot of muscles back and physically much stronger and my body is much more flexible then before. I can stand and walk straight like I used to. These give me confidence, and brighter out look of life."
Apr 2, 2018 by J. P.
"Love the one on one attention. Every workout is different and challenging, keeps it interesting and fun."
Mar 19, 2018 by J. H.
"The trainers are awesome , their hours are great . "
Mar 11, 2018 by E. K.
"There are so many things I do like about Fitness Together. I like the way the trainers really plan a workout that is just for you. They also mix up the exercises and make it interesting and fun. Each each trainer has a different style and each workout is so different. I feel like I am getting results. They help me with nutrition and exercise and set my expectations properly."
Feb 23, 2018 by B. C.
"Trainers great at meeting training needs."
Feb 1, 2018 by J. P.
"Love the one on one individual attention. Keeps me honest and makes sure I am doing the exercises correctly "
Jan 5, 2018 by J. H.
"The hours are great , they have the best trainers , I Iike that it's just a trainer and you . "
Dec 13, 2017 by J. T.
"It has been 4 months since I joined FT. I can see muscles on my body toning up. Also the exercise help with lessening my back pain. I highly recommend FT. "
Dec 9, 2017 by L. L.
"I feel very comfortable with everyone that works there. And they work hard to get to know me and my fitness level. "
Nov 16, 2017 by P. D.
"Trainers are knowledgeable, welcoming and nice to work with. Professional yet casual vibe. I like the variety of work out routines customized to my abilities and goals. "
Nov 12, 2017 by C. F.
"Love the flexibility and the program tailored to my specific needs."