Our Studio Location
PERSONAL TRAINING STUDIO
Fitness TogetherTysons
American Center
8300 Boone Blvd
Suite 160
Vienna, VA 22182
p. (703) 289-9909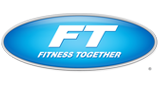 $99 to $199 View Map
HOURS OF OPERATION
Mon - Fri 6:00 AM - 9:00 PM
Sat 6:00 AM - 3:00 PM
Sun Closed

*By Appointment Only
Client Reviews
Get Inspired, Get Results. *Individual exercise results may vary.
Oct 16, 2018 by C. S.
"professionalism and convenience"
Sep 26, 2018 by N. H.
"I love the friendly atmosphere. The trainers are dedicated and knowledgeable. I feel that each of my sessions has been individually planned for me. "
Sep 22, 2018 by R. R.
"I have found the trainers knowledgeable, easy to work with, and very sympathetic to my training goals. At the same time, they pay lots of attention to what I am doing: asking if weight being used is too heavy, correcting my posture as necessary being but two examples. "
Sep 14, 2018 by A. S.
"The trainers make me work harder than I ever would on my own!"
Sep 7, 2018 by C. M.
"The staff is great! They know their stuff, are enthusiastic and kind."
Aug 30, 2018 by N. I.
"Great place to workout. Outstanding training lessons."
Aug 27, 2018 by T. M.
"I really like the personalized attention and welcoming atmosphere. Each trainer knows me and is a joy to spend the workout session with, on top of providing great coaching."
Aug 22, 2018 by J. S.
"Topless trainer days!!!! 🤣🤣🤣 "
Aug 17, 2018 by A. H.
"The constant attention to my form from skilled, qualified trainers."
Aug 3, 2018 by D. R.
"I like working with Fitness Together because of the positive, encouraging one-on-one training. They hold me accountable for my goals while always educating and advising me on ways to meet those goals. When I had a medical setback, Tom worked with me to be able to continue training while recovering from my illness. I highly recommend Fitness Together for anyone looking to get fit and healthy."
Aug 2, 2018 by C. S.
"Expert individual instruction "
Jul 31, 2018 by R. L.
"I lost 9 1/2 Lb in one month, and my A1C dropped from 7.6 to 6.4 the same month. There's nothing more I could add. Very professional, motivating, great atmosphere. "
Jul 28, 2018 by A. K.
"Tom! It'd be better if he were shirtless! 😆 In all seriousness, Tom is very flexible and understanding when changes have to occur. The trainers take the time to get to know you, they challenge you, they keep great records of progress, the reports that are generated are great to chart progress and give clients a concrete example of their progress. I'd like to highlight Jenny because she will go the extra mile to help out drawing in her knowledge to help with things such as what's the best caloric number to lose weight. And Ishan is a powerhouse who is constantly encouraging clients and not giving in to their complaints!"
Jul 25, 2018 by D. S.
"Good trainers and low key training environment that keeps you motivated!"
Jun 21, 2018 by J. S.
"The entire prek team enjoys abcracks and men with dogs. Thank you!!!! 🤣🤣🤣🤣"
Jun 18, 2018 by R. R.
"My workouts are closely monitored, records are kept, and if I want to change focus during a particular workout, the trainer works with me on that change. "
May 31, 2018 by W. W.
"I like the one to one format. I believe it is less likely that I will get hurt if someone is watching me. Additionally, I think I make more progress when someone corrects me when my posture is bad or I am not doing the exercise correctly. The one to one situation ensures that I don't do exercises that are too hard for me, yet I still make progress because the trainer ensures that I try to do a more challenging exercise when s/he thinks I am ready for the next level."
May 21, 2018 by A. J.
"This is not your typical large gym with acres of machines, loud music, Pilates, yoga, spinning classes, a smoothie bar, and a locker room. Most folks don't use all of those bells and whistle stuff, anyway, although they are certainly paying for them. If people watching is your thing, look elsewhere. Fitness Together is all about individualized personal training, although there are just a few machines, they are quite flexible, and with dumbbells, kettle bells, exercise balls, etc, you can get an excellent all around workout. This gym has just a few trainers, but they are knowledgeable and personable, and they put together a workout regimen that is tailored to your needs. When I first came I was recovering from a shoulder injury. They contacted my orthopedist and physical therapists and came up with a program that hastened my recovery. With that injury behind me they have varied the workouts to keep them fresh. Recent changes have spruced the place up, and they have brought a few new trainers that are committed to the team approach to individualized training, "
May 18, 2018 by E. S.
"Training sessions are tailored to my needs. Scheduling is flexible"
May 14, 2018 by T. M.
"1:1 Knowledgeable trainers Positive reinforcement throughout the session Private atmosphere Water and towels available "