Our Studio Location
PERSONAL TRAINING STUDIO
Fitness TogetherTopsfield
10 S Main St
Topsfield, MA 01983
p. (978) 887-1007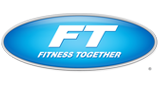 $99 to $199 View Map
HOURS OF OPERATION
Mon - Thu 5:00 AM - 8:30 PM
Fri 5:00 AM - 12:30 PM
Sat 6:30 AM - 1:30 PM
Sun Closed

Please contact us ahead of time if you would like to schedule an appointment.
Featured Downloads
Our Staff
Get to know our friendly Fitness Together® Personal Training Staff at Topsfield.
Nathan Partridge
Owner N.S.C.A. CSCS N.A.S.M. CES
Nathan (Nate) graduated from St. Joseph's College of Maine in 2007 with a degree in Sport Management. Fitness and wellness became a part of Nate's lifestyle during his early college years, having felt personal benefits of fitness he wanted to help others experience its power as well. During college he got certified and quickly started helping others at a local gym by St. Joseph's.
After graduation Nate took his certification a step further and got certified through the National Strength and Conditioning Association as a Certified Strength and Conditioning Specialist. Realizing that Corrective Exercise was vitally important, he got certified through the National Academy of Sports Medicine with a Corrective Exercise Specialist certification. Integrating these two certifications Nate has helped create programs to fit the needs of clients of all shapes and sizes. Above all else, Nate wants to help people live and feel better.
A huge sports fan and former professional natural bodybuilder, Nate enjoys playing, watching and participating in almost all athletic adventures. Baseball, football and golf are his all-time favorites. Ask him a stat, chances are he'll know it!
Courtney Cronin
Personal Trainer ACE CPT
Courtney, who graduated with a degree in Psychology from the University of New Hampshire, eagerly joined the Fitness Together team with a sincere passion (and a smile!) to help others and change lives. An advocate for health, wellness and internal satisfaction, she brought her long term personal passion to the professional setting.
Courtney was a competitive soccer player for years and competed in several natural bodybuilding competitions before returning her athletic ambitions to her very first fitness love: distance running. She recently completed a half marathon and a few other road races and is always looking for company on these weekend trots!
Recognizing the sincere importance of not only exercising for aesthetic purposes but long term function, internal well-being and personal happiness is something Courtney is extremely passionate about. She believes a balance of nutrition, physical activity and positive self-image is the vital collaboration for long term health and happiness and is beyond grateful to share and foster that message with the clients of FT.
Montana Pessin
Personal Trainer ACE CPT
After years of struggling with her weight, Montana made the choice to change. It wasn't easy, but through healthy eating and a consistent fitness plan, the excess pounds were replaced with new personal goals and records. These profound feelings of hope and accomplishment inspired her to seek a new career path, one built around the philosophy of helping others climb past old limitations and reach thrilling new heights. Her aim is to help people inhabit their bodies with confidence and with comfort, to become capable of achieving all manner of individual goals.
Montana enjoys working with people of all shapes, sizes and ages. She enjoys helping clients through a variety of modalities including functional training, strength training, endurance training and weight loss training. She has experience working with people of special populations and is comfortable working around any injuries you may have.