Our Studio Location
PERSONAL TRAINING STUDIO
Fitness TogetherTopsfield
10 S Main St
Topsfield, MA 01983
p. (978) 887-1007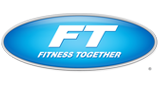 $99 to $199 View Map
HOURS OF OPERATION
Mon - Thu 5:00 AM - 8:30 PM
Fri 5:00 AM - 12:30 PM
Sat 6:30 AM - 1:30 PM
Sun Closed

Please contact us ahead of time if you would like to schedule an appointment.
Featured Downloads
Our Owners
Nathan Partridge & Courtney Cronin
Owners NSCA C.S.C.S. NASM ACE-CPT
Nathan Partridge and Courtney Cronin are the co-owners of Fitness Together Topsfield and Fitness Together Back Bay. After meeting at a bodybuilding competition in 2012, they joined professional forces a couple years later and married in 2016. They are beyond excited to share their story and commitment to a healthy lifestyle with the community of Topsfield.
The two share a handful of certifications and specialize in Corrective Exercise, Rehabilitation, Weight Loss and Nutrition. Personally, they have competed in athletics throughout their entire lives including baseball (him), long distance running (her) and soccer (both!). They live in Burlington with their pup, a redbone coonhound, and enjoy hiking, cooking, traveling and helping others enjoy the incredible benefits of healthy living.
"We are committed to helping people become the best version of themselves. How that is attained is different for everyone; we are here to help you every step of the way and are sincerely honored to do so!"-Courtney