Our Studio Location
PERSONAL TRAINING STUDIO
Fitness TogetherTopsfield
10 S Main St
Topsfield, MA 01983
p. (978) 887-1007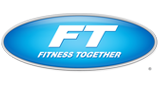 $99 to $199 View Map
HOURS OF OPERATION
Mon - Thu 5:00 AM - 8:30 PM
Fri 5:00 AM - 12:30 PM
Sat 6:30 AM - 1:30 PM
Sun Closed

Please contact us ahead of time if you would like to schedule an appointment.
Featured Downloads
Page 1 of 37 Next »
Blog
Nov 7, 2018 Fitness Tips
Once the holiday season starts, it may seem like everyone is throwing in the towel when it comes to their health and fitness goals. But that certainly doesn't have to be the case. There is no better time to get moving and feel good than when you are gathered with family, especially on Thanksgiving Day — a day known for inactivity and overeating.
Page 1 of 37 Next »