Our Studio Location
PERSONAL TRAINING STUDIO
Fitness TogetherSudbury
Sudbury Crossing Plaza
423 Boston Post Rd
Sudbury, MA 01776
p. (978) 443-7080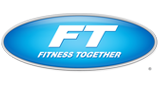 $99 to $199 View Map
HOURS OF OPERATION
Mon - Fri 6:00 AM - 9:00 PM
Sat 7:00 AM - 3:00 PM
Sun Closed

Client Reviews
Get Inspired, Get Results. *Individual exercise results may vary.
Aug 30, 2018 by C. C. S.
"The staff is very friendly. The workouts are well planned and thought out."
Aug 23, 2018 by P. B.
"everything, great staffing, excellent facility, great owner"
Aug 23, 2018 by H. G.
"I really like the individual attention and skilled trainers! Always get a good workout."
Aug 16, 2018 by G. F.
"The staff is very professional and the facilities are clean and comfortable."
Aug 15, 2018 by S. S.
"The staff are knowledgeable, friendly."
Jul 19, 2018 by J. T.
"The team encourages and enables you to work at a greater level but safely and thoughtfully. "
Jul 19, 2018 by R. D.
"Excellent trainers make it fun."
Jul 18, 2018 by N. B.
"Highly skilled trainers who taylor workout to the client. "
Jul 17, 2018 by B. J.
"Consistently excellent coaching and great cardio equipment! "
Jun 27, 2018 by C. C. S.
"Everyone at Fitness Together couldn't be nicer. They tailor your program to fit your needs."
Jun 25, 2018 by A. S.
" The one on one trainers."
Jun 18, 2018 by J. C.
"1. The staff 2. The space 3. The location "
Jun 16, 2018 by G. F.
"A very friendly and professional staff, comfortable atmosphere and cozy environment."
Jun 9, 2018 by S. S.
"The 1 to 1 ratio. I always feel like I have had a good workout. Everyone on staff is extremely friendly, and always upbeat."
May 26, 2018 by J. M.
"Great. Very personalized and trainers are professional and knowledgeable. Love it!"
May 20, 2018 by J. T.
"The individual support The individual exercise plans "
May 18, 2018 by S. M.
"Private, no pressure, good atmosphere, not busy, no meat heads "
May 9, 2018 by E. W.
"I have been a client for many years. I have been made to feel like I am a " family member ". Everyone is terrific and the quality of the training is excellent. Testimony to the quality's if the franchise and its staff, turnover of staff is exceptionally low. Two thumbs up!"
Apr 25, 2018 by K. O.
"One on one attention. New workout routine every time. Friendly staff."
Apr 3, 2018 by J. K.
"I love the 1 on 1 attention you get from the trainer. They consider all your health issues when designing a program for you and pay close attention to your body mechanics to make sure you remain safe while increasing your strength. They are there for you on good days, bad days and constantly encourage you. "