Our Studio Location
PERSONAL TRAINING STUDIO
Fitness TogetherSudbury
Sudbury Crossing Plaza
423 Boston Post Rd
Sudbury, MA 01776
p. (978) 443-7080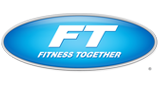 $99 to $199 View Map
HOURS OF OPERATION
Mon - Fri 6:00 AM - 9:00 PM
Sat 7:00 AM - 3:00 PM
Sun Closed

Client Reviews
Get Inspired, Get Results. *Individual exercise results may vary.
Jan 7, 2019 by D. M.
"The trainers are friendly and attentive to the clients needs. They design good programs to help meet whatever fitness or health goals you might have in mind."
Dec 27, 2018 by P. B.
"everything, great trainers, great flexibility schedule wise, great owner..."
Dec 27, 2018 by C. C. S.
"The friendliness of the staff and their planning of each workout."
Dec 13, 2018 by J. M.
"Very professional, knowledgeable trainers Flexable schedules. "
Dec 11, 2018 by C. C.
"I'm held accountable"
Dec 7, 2018 by J. T.
"Care and commitment from the staff. "
Nov 3, 2018 by M. M.
"1:1 training, dedicated to reaching my fitness goals."
Nov 1, 2018 by G. F.
"Friendly, professional and reliable."
Oct 30, 2018 by D. M.
"I have been very happy with the trainers I have worked with in regards to the versatility of the training sessions and their pushing me to excel. "
Oct 24, 2018 by A. S.
"Excellent one on one trainers."
Oct 19, 2018 by J. C.
"Personal attention and words of encouragement "
Oct 2, 2018 by B. J.
"I have going to FItness Together for 8 years. This is the only workout plan that I have stuck with no matter what. I am constantly inspired and encouraged by my trainer and look forward to my weekly sessions. If you have trouble sticking with a workout plan, seriously giving yourself this gift. "
Sep 27, 2018 by S. A.
"Customize workout"
Sep 20, 2018 by R. D.
"Competent and pleasant people to work with."
Aug 30, 2018 by C. C. S.
"The staff is very friendly. The workouts are well planned and thought out."
Aug 23, 2018 by P. B.
"everything, great staffing, excellent facility, great owner"
Aug 23, 2018 by H. G.
"I really like the individual attention and skilled trainers! Always get a good workout."
Aug 16, 2018 by G. F.
"The staff is very professional and the facilities are clean and comfortable."
Aug 15, 2018 by S. S.
"The staff are knowledgeable, friendly."
Jul 19, 2018 by J. T.
"The team encourages and enables you to work at a greater level but safely and thoughtfully. "