Lennard

, Owner, Certified Personal Trainer

Years of Experience

Credentials

NASM Certified Personal Trainer
Specialty Certifications for Exercise for older Adults
CPR

Fitness and an active lifestyle have been an important part of my life ever since I started playing soccer at the age of five. Having pursued Triathlon in my early to mid-twenties, I then continued to focus on classical Strength and Endurance Training as I was building a career in Information Technology. However, Fitness remained my passion and I continued to exercise and run 5-6 times per week. After 20+ years in Information Technology I started to feel the impact of continuous stress to my overall health and well-being and realized that I had to make a Lifestyle change. I decided to retire from my job in Information Technology and acquired Fitness Together Steele Creek.

Patty

, Certified Personal Trainer

Years of Experience

Credentials

NASM Certified Personal Trainer
NASM Certified Nutrition Specialist
CPR

I'm originally from Colombia South America. The physics of the body have always attracted me since a young age and it is why I attended college to study physical therapy for two years. When I moved to the United States in 1999, I found my passion for fitness. I became a certified personal trainer in 2005 In Greenville SC where I lived for 12 years. I felt the need to help others to achieve their fitness goals, and I also started to compete in NPC competitions as a fitness competitor. My goal is to motivate my clients, challenge them, and help them build the best version of themselves. My focus will always be to help individuals achieve a balanced lifestyle that is within health and wellness guidelines so they can stick with it as part of their daily life, not just an event thing.

Amber

, Certified Personal Trainer

Years of Experience

Credentials

Bachelor of Science, Human Nutrition
A.C.E. Certified Personal Trainer
A.C.E. Certified Group Fitness Instructor
A.C.S.M. Certified Inclusive Fitness Trainer
Exercise for Older Adults Specialist, Exercise Etc.

I graduated from Winthrop University with a degree in Human Nutrition. While getting my degree I also earned my Personal Training and Group Exercise Certifications through the American Council on Exercise. Throughout my time at Winthrop, I got the opportunity to work with a very wide range of ages and abilities. I also taught group exercise classes from Boot Camp to Functional Fitness. Upon graduating I was hired by the YMCA of Greater Charlotte to be a personal trainer and a wellness coach. I was able to further broaden my range of clients and was given the opportunity to lead programs for Cancer Survivors, those battling with Parkinson's and other similar diseases and work with the Active Older Adult program. I went on to earn my Certified Inclusive Fitness Trainer through the American College of Sports Medicine and I now specialize in post-rehabilitation training. As a personal trainer it is both my job and my passion to serve as your guide on this pathway, every step of the way.
here's how it works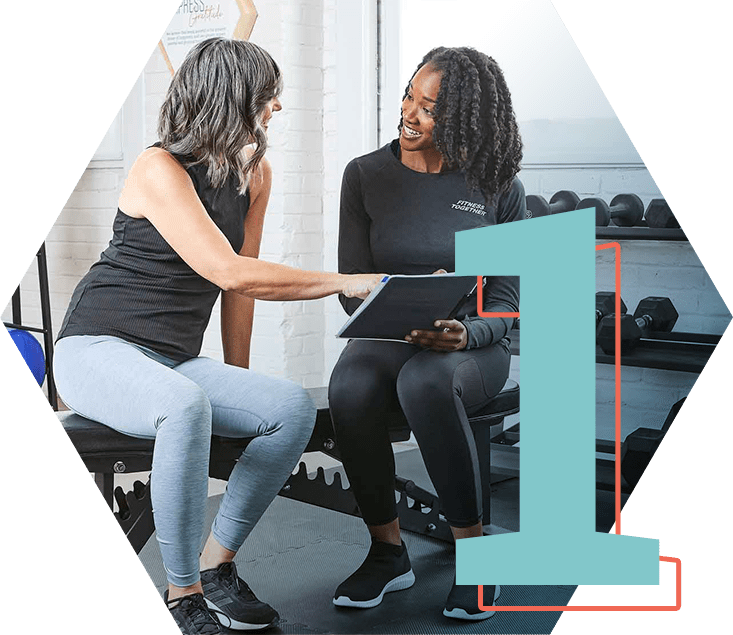 complimentary
signature fit evaluation
A complimentary signature process where we learn about your goals, health history, and take you through a mini workout so we have the information we need to begin building your customized program.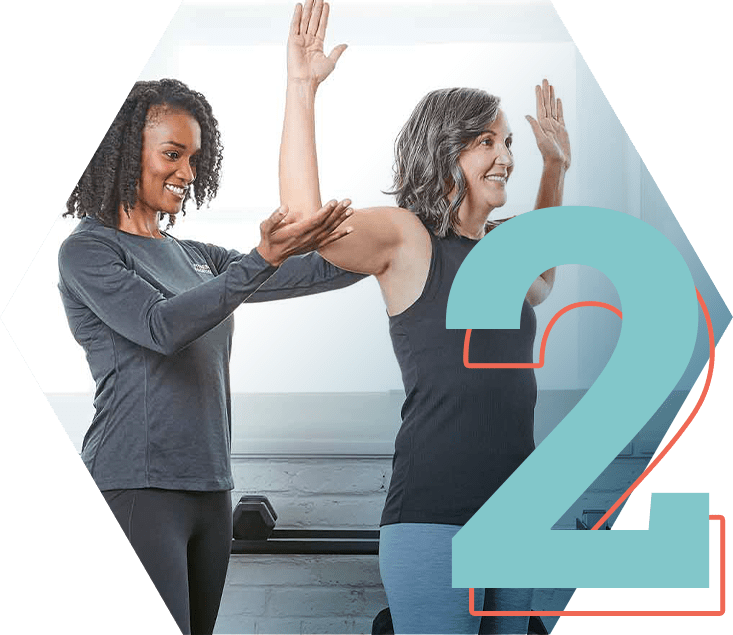 full body assessment
A comprehensive fitness assessment to collect baseline metrics that will help us track your progress.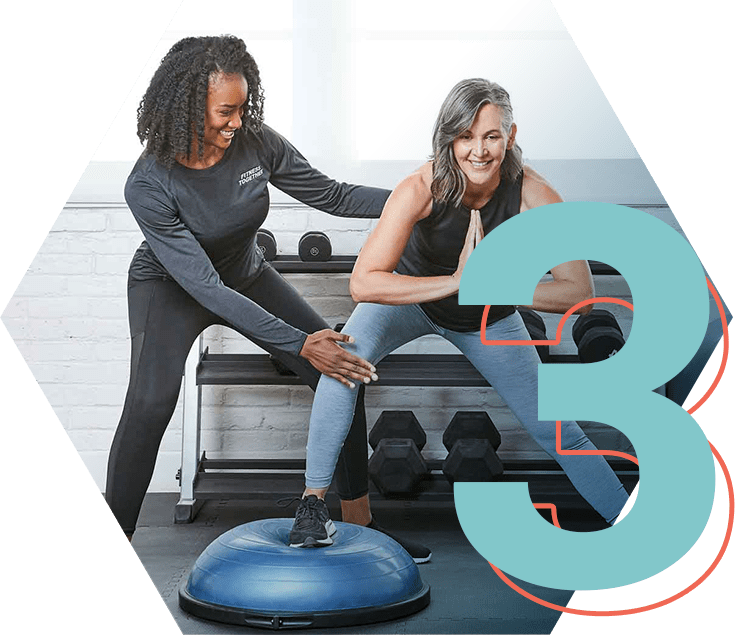 personal training session
Meet your trainer in your private suite (or virtually) for your 1:1 session to begin your completely customized workout program.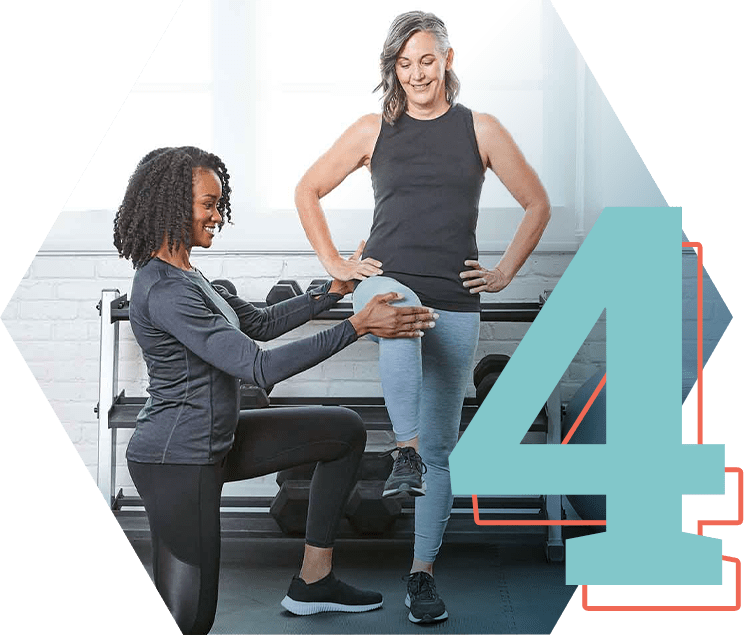 progress checks
A comprehensive assessment every 6 weeks so we can celebrate your progress and set new goals.
WHAT CLIENTS ARE SAYING...
This group is very attentive to your needs and will always find a way to push you. Your plan is continually tweaked to make sure you are getting the most out of every workout. The positive change in my weight and appearance has been gradual and steady. I always look forward to the end of the week and seeing how much I have improved. I'd recommend this business to anyone. If you're looking to get in shape, lose weight in a healthy manner, and learn a few things along the way, Fitness Together Steele Creek is the way to go.

The trainers are extremely knowledgeable with a high degree of character and motivation. They studio is uncompromisingly clean and fresh. The have a variety of music to enjoy. And the workouts are tough and tailored to based on age and fitness level. I've have lost 30 pounds and was given an effective nutrition plan that is sensible. I love this place. All the trainers are superb. And especially Patty who whipped me into shape!!

I like the one on one/ private training that's offered.

The trainers are there to help you reach your weight goal by excerise, nutrition and mentally. For myself I've had both knees replaced so my balance is off which I didn't know they have worked with me and my balance has improved