here's how it works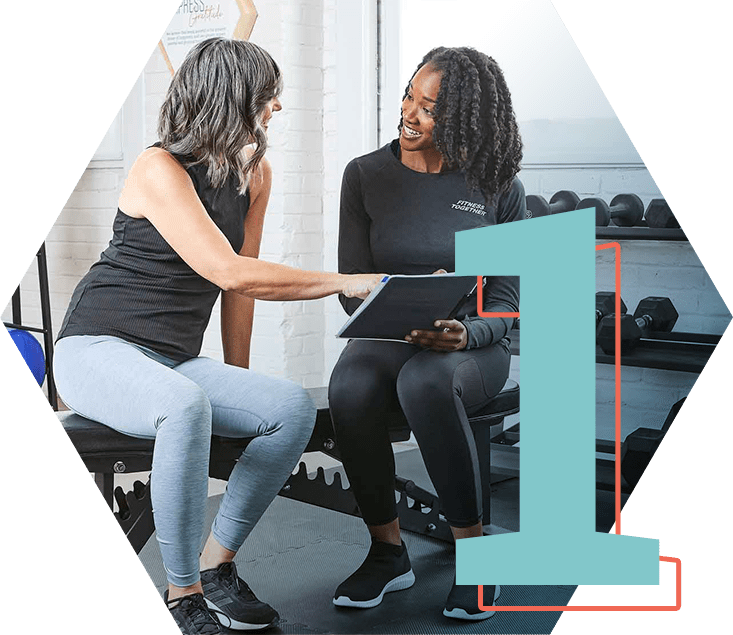 complimentary
signature fit evaluation
A complimentary signature process where we learn about your goals, health history, and take you through a mini workout so we have the information we need to begin building your customized program.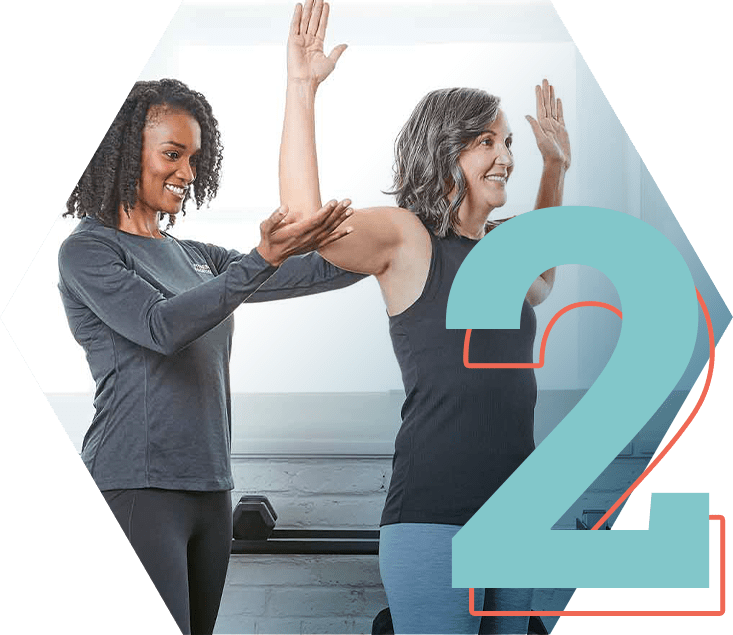 full body assessment
A comprehensive fitness assessment to collect baseline metrics that will help us track your progress.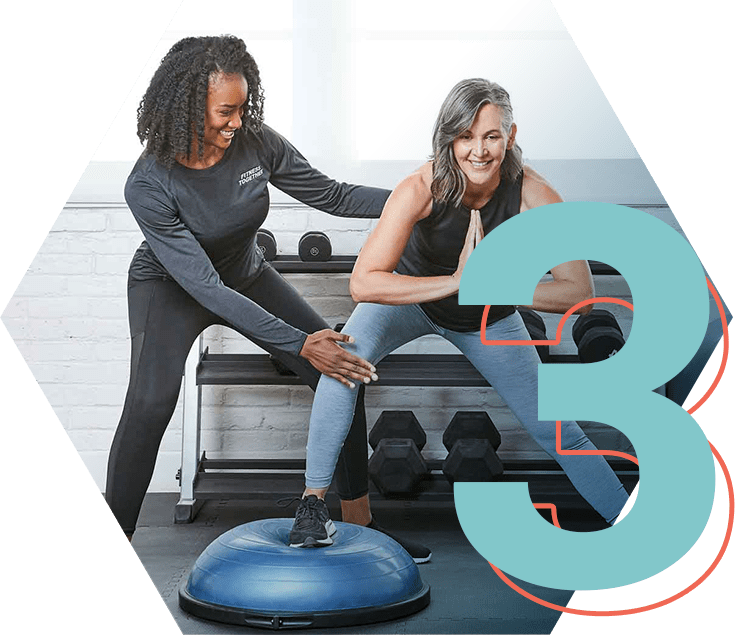 personal training session
Meet your trainer in your private suite (or virtually) for your 1:1 session to begin your completely customized workout program.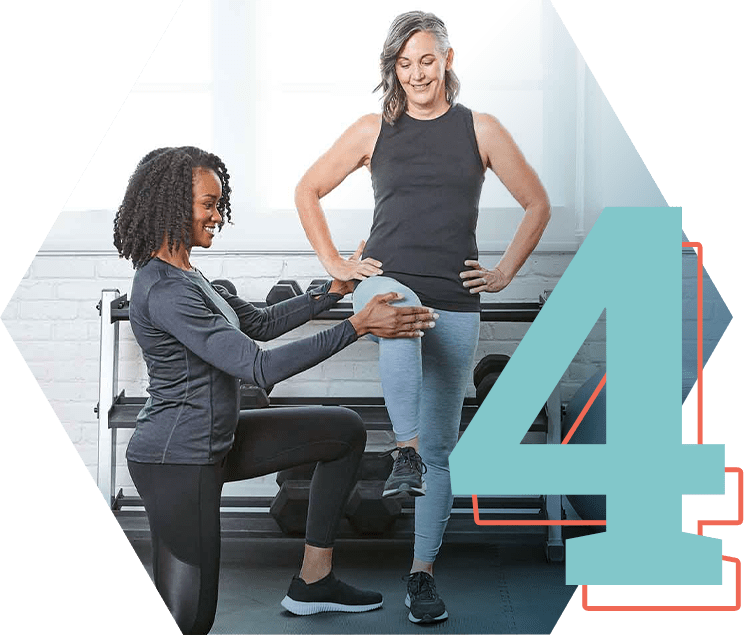 progress checks
A comprehensive assessment every 6 weeks so we can celebrate your progress and set new goals.
WHAT CLIENTS ARE SAYING...
The Fitness Together team is incredible. I currently work with three different instructors weekly on both fitness and physical therapy/recovery and I love them all. They all communicate about the status of my sessions and ensure I'm getting the most out of each visit.

Fitness Together is the best. The entire team cares deeply about my fitness goals and my safety. They also provide the perfect balance of shaping my workouts/challenging me and also letting me add exercises I want.

Marcy and Fitness Together are synonymous. Her dedication to individualized training, custom workouts, unique skills, and passion for camaraderie are what differentiate FT from other studios. She consistently pays attention to details; while training clients and their experience in the studio. She goes above and beyond to greet each client by name, ask how they are doing, and ensure they feel welcome. Furthermore, each workout is different. Marcy is a continual learner, and brings best in class personal training techniques and tips to each session.

Expert trainers, clean and welcoming environment and programs custom designed to meet your needs.