Our Studio Location
PERSONAL TRAINING STUDIO
Fitness TogetherBoston South End
321 Columbus Ave
Suite 2F
Boston, MA 02116
p. (617) 262-0021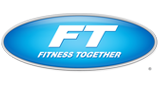 $99 to $199 View Map
HOURS OF OPERATION
Monday - Friday 6am-9pm
Saturday 815am-3pm
Sunday - Closed
Featured Download
Personal Trainer Jobs
Please see below for the current employment needs (personal trainers, managers, fitness professionals) at this location.
Fitness Together of the South End is currently seeking a part-time and full-time personal trainer to join our talented team of fitness professionals. At Fitness Together there is no selling involved, we provide you with the clients which allows you to focus your time on designing and executing effective programs for your clients.
20+ sessions to start!
Shifts needed: weekday mornings and evenings, Saturday mornings/early afternoon

Requirements for employment:
- 1+ years personal training experience in a studio or gym setting.
- A national personal training certification.
- CPR/AED Certification.
- Strong interpersonal and organizational skills.
- The ability to work with individuals of all ages and fitness levels.
- Ability to work effectively in a team setting.
- The ability to work with minimal supervision.
- An outgoing personality
- A Bachelor's degree in a related field is preferred but not required.
Full-Time Benefits
- Paid vacation, sick time and holidays

If you meet the qualifications and believe you would be a great addition to our team please email a resume and cover letter.
EOE - Equal Opportunity Employer