Our Studio Location
PERSONAL TRAINING STUDIO
Fitness TogetherBoston South End
321 Columbus Ave
Suite 2F
Boston, MA 02116
p. (617) 262-0021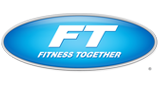 $99 to $199 View Map
HOURS OF OPERATION
Monday - Friday 6am-9pm
Saturday 815am-3pm
Sunday - Closed
Featured Download
Client Reviews
Get Inspired, Get Results. *Individual exercise results may vary.
Jan 5, 2019 by S. S.
"An experienced & knowledgeable personal trainer is most important. Workout and exercise routines are specific to my needs of improving core strength and balance. Twice weekly sessions are just the right amount of time. And, FT has a focused and quiet atmosphere!"
Jan 5, 2019 by W. N.
"Tim is wonderful "
Dec 1, 2018 by B. M.
"The staff is very committed to giving you an excellent program, tailored to your needs."
Nov 29, 2018 by C. C.
"The people! Tim is awesome! And working with Bob and Marcy - everyone is great! Aaaand you get my husband to keep coming back - AAAA'MAY'ZING!"
Nov 17, 2018 by E. U.
"This is all about Marcy Tillman as an exceptional trainer..she works with each client in a personalized and personal way. She pushes each of us to do our best..and then pushes us further. As one who has been coming to her for a few years, I have also observed her skill with many other clients of various ages, aptitudes and personalities. She is sought after by all of them. A++++"
Oct 4, 2018 by B. M.
"The trainers are all excellent, as they are motivated and, in turn, will motivate you."
Sep 22, 2018 by C. C.
"The trainers are FANTASTIC! "
Sep 15, 2018 by E. U.
"it is all about Marcy as a trainer. She calibrates training for each client; she is fully engaged and committed. She works us hard and gives us a great deal of satisfaction and personal connection. "
Sep 5, 2018 by W. W.
"Efficient weight training. Customized and varied work outs. Great coaches. Clean facility."
Aug 9, 2018 by E. S.
"Trainers. Location. "
Jul 6, 2018 by S. S.
"1. The knowledgeable attention of a personal experienced trainer. 2. A varied exercise routine designed for my needs. 3. Without the fuss and frills of larger exercise companies and public facilities, FT provides quiet and focused individual work spaces. 4. Good equipment. "
Jun 6, 2018 by E. S.
"Great trainers that work with your goals. Great location. Trainers also support and help define diet plans and are there to motivate. "
May 23, 2018 by C. J.
"Careful planning of custom workouts to help me meet my goals and keep me motivated. Marcy is an excellent trainer and very personable."
May 22, 2018 by J. S.
"The trainers are great!"
May 16, 2018 by H. W.
"The trainers are experts in exercise and resistance training and make the workouts enjoyable. They are supportive and care about the client's progress"
Apr 29, 2018 by P. C.
"Love working out with Jeff and being held accountable to showing up. "
Apr 25, 2018 by S. S.
"Going on almost two years, having an experienced personable trainer in Marcy has been most important. Scheduled times and, as necessary make up times, are convenient. Work out space is comfortable and provides for individual training. "
Apr 7, 2018 by R. C.
"Jeff is a great trainer. Knows the muscles well. And I like the privacy of the facility. "
Mar 29, 2018 by D. B.
"Friendly trainers with great expertise"
Mar 22, 2018 by C. J.
"Incredible personalized training tailored to my needs. Marcy is inspirational and pushes me to get the most out of each workout. I have seen great progress with my flexibility, strength and conditioning."