Our Studio Location
PERSONAL TRAINING STUDIO
Fitness TogetherBoston South End
321 Columbus Ave
Suite 2F
Boston, MA 02116
p. (617) 262-0021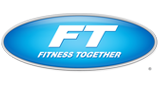 $99 to $199 View Map
HOURS OF OPERATION
Monday - Friday 6am-9pm
Saturday 815am-3pm
Sunday - Closed
Featured Download
Client Reviews
Get Inspired, Get Results. *Individual exercise results may vary.
Jun 6, 2018 by E. S.
"Great trainers that work with your goals. Great location. Trainers also support and help define diet plans and are there to motivate. "
May 16, 2018 by H. W.
"The trainers are experts in exercise and resistance training and make the workouts enjoyable. They are supportive and care about the client's progress"
Apr 29, 2018 by P. C.
"Love working out with Jeff and being held accountable to showing up. "
Apr 7, 2018 by R. C.
"Jeff is a great trainer. Knows the muscles well. And I like the privacy of the facility. "
Mar 29, 2018 by D. B.
"Friendly trainers with great expertise"
Mar 22, 2018 by C. J.
"Incredible personalized training tailored to my needs. Marcy is inspirational and pushes me to get the most out of each workout. I have seen great progress with my flexibility, strength and conditioning."
Mar 20, 2018 by A. D.
"Flexibility in booking sessions. Great location. "
Mar 9, 2018 by E. U.
"It is all about Marcy Tillman..so i would recommend Marcy to anyone/everyone. She is the only reason I come twice/week."
Feb 25, 2018 by S. S.
"I like having a personalized fitness routine that is never dull! Experienced and attentive, trainer Marcy is well organized and gears exercises to my individual needs. It's also fun! With all the latest required equipment, the facility is smallish. Never crowded, FT is client focused and, I like the calm and quiet atmosphere too. "
Feb 22, 2018 by W. W.
"consistent improvement at reasonable pace, without injury or downtime. Has helped lessen previous problem issues (e.g., knee pain) and provided increased strength in athletic activities (e.g., hiking and skiing)."
Feb 21, 2018 by E. H.
"the gainz!"
Feb 8, 2018 by K. S.
"Great one on one training, with tips and techniques to help me in my work outs, and daily nutrition goals."
Jan 31, 2018 by K. B.
"The Team at Fitness acts as a partnership in your health and well being. Trainers push you to be your best and truly care about your well being. It's a great environment."
Jan 23, 2018 by E. C.
"The friendly and professional team and close proximity to home. "
Jan 21, 2018 by C. J.
"Excellent tailoring of program to meet my needs and fitness level. Staff is super and knowlegeable. "
Jan 18, 2018 by N. E.
"Great trainers and nice workout facility."
Jan 11, 2018 by H. W.
"I think the trainers are excellent. They are able to push me to train hard and to be encouraging and supportive at the same time. They are good at varying the exercises so that the sessions do not become monotonous. I think of my training sessions as an investment in my health and well being. The cost is high, but I think the benefits are worth it"
Nov 19, 2017 by S. S.
"FT puts the "personal"into personal training, the trainers are top notch, they provide great variety in the programs, and management is accommodating with scheduling. I never thought I would enjoy this kind of training and look forward to each session as much as I do!"
Nov 12, 2017 by E. C.
"Great friendly and professional team and personalised service. "
Nov 9, 2017 by M. S.
"I have been working out with Marcy for over a year now and she is great about changing up the routine each time to keep it fresh and motivates me to continue to improve. I have dropped 17 pounds in the past 4 months as a result of this program and change of diet."