Our Studio Location
PERSONAL TRAINING STUDIO
Fitness TogetherSanta Monica
1450 5th St
Suite 120
Santa Monica, CA 90401
p. (310) 576-1508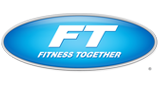 $99 to $199 View Map
HOURS OF OPERATION
Mon - Fri 6:00 AM - 9:00 PM
Sat 6:00 AM - 3:00 PM
Sun Closed

Client Reviews
Get Inspired, Get Results. *Individual exercise results may vary.
Nov 28, 2018 by J. R.
"Enrique is an excellent trainer, I look forward to my workouts every time!"
Oct 24, 2018 by B. K.
"Enthusiastic trainer, solid results."
Oct 13, 2018 by A. C.
"I love how the staff at Fitness Together want to help you achieve your goals, and push and encourage you all throughout the way!!"
Oct 2, 2018 by J. F.
"Personal 1:1 training is the best! "
Oct 1, 2018 by M. N.
"Small gym, personal training, convenient and helpful."
Sep 22, 2018 by J. W.
"The ease of using fitness first is amazing. The total attitude to helping achieve my needs is the best. "
Sep 6, 2018 by D. K.
"That you all are so genuinely involved in helping your clients achieve their goals positively and healthily."
Jul 24, 2018 by M. N.
"Convenient, helpful and fun."
Jul 20, 2018 by M. S.
"What I like the most about Fitness Together is that they make you feel like you're part of a family, they provide a very professional unique experience according to your needs, place is not crowded because it's just you and your trainer who's there to help you and answer all your questions. "
Jul 4, 2018 by B. J.
"I have trained at this gym for four years, and Kelly and her team have helped me grow in both strength and functional movement. When I came to the gym, I was in terrible pain from an old knee injury, and I did not think I would ever be able to move without pain. Now I have no pain and my current trainer, John, has me doing a very intense workout -- which is painless (except for my calorie burning accelerated heart rate). I also feel great now everyday, both at home and during the day at my physically active job. Thanks Kelly and John!!"
Jun 7, 2018 by B. K.
"It's working! It's challenging but you're supportive & encouraging, and you're committed to helping me reach my goals."
May 24, 2018 by M. N.
"Results, convenience and fun!"
May 16, 2018 by L. L.
"Everyone at Fitness Together has been great! I enjoy my workouts!"
May 5, 2018 by D. K.
"The team's sincerity in the work they do."
Apr 1, 2018 by V. C.
"Excellent personality fron Trainer as well as cleanliness of facility "
Mar 21, 2018 by M. N.
"Small gym, personal, helpful and fun!"
Mar 7, 2018 by K. N.
"Completely personalized. Amazing people. Great facilities."
Feb 27, 2018 by B. J.
"I am thrilled with the personal training I receive at this gym. All workouts are designed to meet my individual goals. I have been a member for almost 5 years, and I have never felt better! I have trained with the owner, Kelly, and with one of the trainers, John, and receive a level of excellence at all times. Thank you!"
Feb 3, 2018 by B. K.
"Personalized attention. It's been only a couple of weeks, but so far so good."
Jan 19, 2018 by M. N.
"Challenging, convenient and fun!"