Our Studio Location
PERSONAL TRAINING STUDIO
Fitness TogetherRocky Hill
156 New Britain Ave
Rocky Hill, CT 06067
p. (860) 372-4885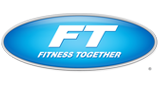 $99 to $199 View Map
HOURS OF OPERATION
Mon - Fri 6:00 AM - 9:00 PM
Sat 6:00 AM - 3:00 PM
Sun Closed

Featured Download
Client Reviews
Get Inspired, Get Results. *Individual exercise results may vary.
Sep 4, 2018 by L. E.
"I like the fact that the trainers give different options for a person. Specialized and tailored to best meet the need of the client. Thank you all! "
Sep 2, 2018 by A. M.
"FT Rocky Hill has excellent trainers! Everyone in the gym is super friendly and knowledgeable. I have been building my leg strength after having physical therapy for knee pain. The team setup a program for me and after two months I am hiking again. The key for me was getting the knowledge I needed to workout safely and take care of myself while building strength wisely. I am so appreciative of their guidance. I enjoy my sessions much!"
Aug 10, 2018 by J. L.
"Friendly, focused and perfect hours and location."
Aug 4, 2018 by N. D.
"Friendly atmosphere and personalized workouts. They care about your health and wellbeing."
Aug 2, 2018 by T. A.
"Like the energy and personalization. I would like billing/invoicing to me more transparent and easily reviewed. "
Jul 30, 2018 by P. W.
"I love that the trainers are very down to earth and are realistic. They definitely hold me accountable, but I never feel defeated if I have a day where I don't eat well or get enough rest. They simple encourage me to put it behind me and keep doing it the right way moving forward. I have been going for less than two months and I am already starting to notice a difference in how I look and feel. So glad I made the investment in myself to train here."
Jul 25, 2018 by S. H.
"Personal attention, pushing my limits "
Jul 17, 2018 by J. M.
"The trainers are dedicated to making the most of your workout. They make the workout what you want to make of it. Its all about you!"
Jul 15, 2018 by K. H.
"The trainers are terrific. Customized to meet my fitness goals. "
Jul 2, 2018 by L. E.
"How the trainers get to know everyone individually and tailor workouts accordingly. "
Jun 22, 2018 by C. S.
"Everything! Fitness Together truly tailored my workout for me and only me. They know my limitations and strengths and work from there. The friendly atmosphere is wonderful!"
Jun 5, 2018 by J. G.
"Great place to take Barre class or get personal training. Shelia is awesome. She is hands on, making sure that you do all the exercise moves; tucks, leg lifts etc. correctly. I really enjoy the barre classes. Fitness Together is in a convenient location and Sunday Barre is a perfect way to start a Sunday morning. "
May 30, 2018 by A. B.
"Everything! All the trainers are experts and super friendly. I get their undivided attention during the entire duration of the training. I get useful actionable suggestions. Personally I feel that every trainer is genuinely focused on my well being so it feels less about money and more about caring. I am thankful to my wife who browsed through various options and recommended FT as the best choice."
May 26, 2018 by J. D.
"Personalized treatment and empathy"
May 25, 2018 by S. H.
"Personalized attention"
May 23, 2018 by J. M.
"The individual training and training at the pace that the client wants to proceed with. Ultimately the training is what you want to make of it"
May 10, 2018 by K. B.
"They're personalized and they work"
Apr 25, 2018 by P. H.
"Fitness Together in Rocky Hill, CT has fantastic trainers who work with you to provide a balanced workout and to meet your goals. It is definitely worth your time and money to join this fitness organization."
Mar 20, 2018 by J. G.
"Shelia is a great barre instructor. She makes sure that you are doing all the moves & stretches correctly. Also Fitness Together is 5 minutes from my home. "
Mar 20, 2018 by S. R.
"RH Fitness Together has a fantastic team of trainers - friendly, knowledgeable and flexible. They provide individualized training and the trainers learn when they should push you harder and when they should slow you down! There's more encouragement and positive reinforcement regarding staying on track, including solid nutritional advice when needed - no screaming or yelling during any sessions! I've been training with RHFT for almost 2 years now and it's been the best investment I've made for myself."