Our Studio Location
PERSONAL TRAINING STUDIO
Fitness TogetherReading
102 Main St
Suite A
Reading, MA 01867
p. (781) 944-3232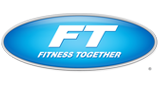 $99 to $199 View Map
HOURS OF OPERATION
Mon - Fri 5:00 AM - 9:00 PM
Sat 6:30 AM - 3:00 PM
Sun Closed

Appointments preferred but Walk-Ins welcomed
Featured Download
Client Reviews
Get Inspired, Get Results. *Individual exercise results may vary.
Oct 5, 2018 by P. C.
"Personal service. Caring staff. Challenging workouts but safety and wellness always a priority"
Sep 26, 2018 by P. H.
"I like the one on one training and that your training is tailored for your weakness. The exercises are explained to you so you understand their purpose in making your weaknesses strong. The staff sure a great bunch of personnel that make you feel better about yourself and never push you beyond your limits. The are a great group of people professionals that are caring and make you feel good about yourself. You know they are there for you and want you to succeed."
Sep 24, 2018 by P. S.
"See past comments."
Sep 15, 2018 by B. S.
"Great staff, great programs, great management, great facility, great clients"
Aug 24, 2018 by D. J.
"One on one trainers"
Aug 22, 2018 by D. L.
"Personal training without the gym membership fees"
Aug 20, 2018 by Z. S.
"Very friendly, non-judge mental, and excellently trained staff. There are always new exercises to keep it interesting and new equipment is introduced regularly. The gym is clean too. "
Aug 18, 2018 by M. C.
"I like the private training environment, the style of training and the personality of the trainers. "
Aug 8, 2018 by L. H.
"Super personalized training plans (that can be adjusted as needed), very friendly and helpful staff "
Aug 3, 2018 by A. F.
"FT Reading's work is personal, friendly, and deeply committed to each client. The staff works hard for our progress but there is no judgment when we aren't up to an Olympic standard. I'm someone who doesn't enjoy exercise for its own sake, but I look forward every time to my appointments at FT Reading. "
Aug 2, 2018 by G. H.
"I like that my workout is individually tailored to Meet my needs. Also the staff is very skilled and personable. "
Jul 31, 2018 by T. K.
"I enjoy the staff and feel great after each session."
Jul 25, 2018 by P. H.
"I like the wy you challenge me and make each session different. , not routine. The one on one is perfect. My trainer is great, he explains why he uses each challenging routine and he is honest, caring and a great guy. He varies the workouts and the session flys by. I feel that my posture and walking have improved greatly since I started at Fitness Together. Everyone there cares and are very helpful. It is a gteat place , . I could never go back to another run of the gym after coming to FT."
Jul 20, 2018 by P. S.
"Consistent, quality instruction, personalized program. Friendly, professional staff. I've been a client for a little over a year, and feel the benefits every day. I also make a monthly donation to Planet Fitness, on the outside chance I might actually go there sometime. As if... Apparently, I need the incentive of both an investment in myself, and personalized coaching where it's a win-win scenario that definitely works for me."
Jul 19, 2018 by B. S.
"I like the personal training. The trainers are all professional and want to help you with your goals. I have been going to FT for a few years and it has helped me. The older you get the more pains you have and they try to help you overcome those pains too. I highly recommend FT."
Jul 18, 2018 by D. J.
"The trainers and programs are top notch!"
Jul 15, 2018 by B. S.
"Great trainers, great programs, great facilities, great management, great clients."
Jul 13, 2018 by L. F.
" I came to FT because I finally accepted that I could not get fit without some mentoring and guidance. I was someone who dabbled in fitness: a class here, a resolution there, all leading to long periods of slacking off and feeling guilty. Which only reinforced the idea that I "couldn't " get fit. But I realize now that fitness is like anything you learn. Yes, you can teach yourself French or karate or oil painting, but you'll make more progress with less false starts if you get a mentor. And that is what the FT family has done so wonderfully for me. I get a personalized workout, designed for me to succeed and I have a personal relationship with my trainers who keep me motivated and hold me accountable. I just realized recently that I have to stop describing myself as I always have- an uncoordinated, reluctant exerciser. I am now a fitness convert and I have the confidence to actually look forward to my workouts. I also have noticed that this self confidence extends into other areas of my life. Thank you FT family. You are all very special people. "
Jul 5, 2018 by M. B.
"FT Reading has gone above abd beyond to accommodate my workout needs. Both the personal training and the mobility packs have greatly increased my ability to carry out every day life. I am in my late 50's, so keeping up my strength and mobility are very importanat to me."
Jun 27, 2018 by G. B.
"The personal attention, the range of exercises, the quality of the equipment."