Our Studio Location
PERSONAL TRAINING STUDIO
Fitness TogetherReading
102 Main St
Suite A
Reading, MA 01867
p. (781) 944-3232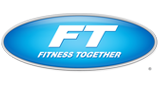 $99 to $199 View Map
HOURS OF OPERATION
Mon - Fri 5:00 AM - 9:00 PM
Sat 6:30 AM - 3:00 PM
Sun Closed

Appointments preferred but Walk-Ins welcomed
Featured Download
Client Reviews
Get Inspired, Get Results. *Individual exercise results may vary.
Jun 18, 2018 by K. A.
"Very happy with the results! The staff are very friendly and helpful. The appointments help keep me accountable. "
Jun 13, 2018 by J. K.
"Been working out at FT for the past two years. I enjoy working out with all the trainers. They are truly professional and knowledgeable, and make me challenge myself with each program. A true investment in my health and well-being"
Jun 7, 2018 by P. H.
"Professional, informed, courteous!"
Jun 2, 2018 by T. K.
"I love the staff. Always a good time. And it makes the workout fly by."
May 31, 2018 by S. F.
"I've very much enjoyed my experience so far. The trainers are all great, both personable and knowledgeable."
May 29, 2018 by F. H.
"Challenging workouts custom programmed to meet my specific objectives."
May 24, 2018 by D. L.
"Fitness Together provides me with an exercise program specifically tailored to my needs in a personal and professional manner. I always get the fitness advice I need to improve my health and well-being. It's a great place with great people. . ."
May 18, 2018 by B. P.
"The personal attention each trainer gives to the client to work towards their health goals."
May 16, 2018 by J. R.
"The trainers. All of them are great"
May 16, 2018 by D. J.
"The people and the programs."
May 15, 2018 by B. S.
"Great trainers, great programs, great facilities, great management, great clients"
May 14, 2018 by M. O.
"the personalized training routines (evem though I sometimes don't like the actual exercises). 😉"
May 12, 2018 by T. L.
"Management and trainers genuinely care about me as a client and have helped me through many difficult times in my life. I owe a lot of my success and well being to FT Reading!"
May 11, 2018 by K. G.
"I really enjoy the staff and how they adapt my fitness program from month to month. I see and feel real progress in my fitness. I'm not sure if I would have stayed active at a corporate walk-in fitness place. I go with a purpose, work as hard as I'm able and walk out feeling either exuberant of exhausted. Both great feelings!"
May 11, 2018 by A. L.
"I haven't started again yet but I'm sure I will see results. I keep on coming back."
May 9, 2018 by P. S.
"Quality coaching/instruction. Good equipment and facility. Professional & friendly staff."
May 9, 2018 by D. P.
"Qualified Staff"
May 5, 2018 by N. K.
"The trainers and the program tailored to me. Appreciate the fact that I do not feel pressured. "
Apr 25, 2018 by M. B.
"As a result of my training at Fitness together, I can more easily carry out day to day tasks that require lifting, such as carrying heavy grocery bags. Also, the mobility packs have increased my body awareness during things such as sitting, and I can more actively work to counteract the negative impacts of sitting."
Apr 25, 2018 by G. B.
"Personal attention. Range of exercises. Quality of equipment."