Our Studio Location
PERSONAL TRAINING STUDIO
Fitness TogetherProvidence
145 Elmgrove Ave
Providence, RI 02906
p. (401) 369-7660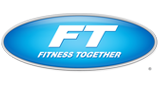 $99 to $199 View Map
HOURS OF OPERATION
Mon - Fri 6:00 AM - 9:00 PM
Sat 6:00 AM - 3:00 PM
Sun Closed

Client Reviews
Get Inspired, Get Results. *Individual exercise results may vary.
Jun 16, 2018 by C. Z.
"How knowledgeable the staff is. Very professional too! The best group of trainers that I have worked with."
Jun 5, 2018 by K. D.
"Ian is fantastic! Environment is updated. "
May 16, 2018 by E. O.
"The music !"
May 12, 2018 by D. B.
"Great trainers, well equipped facility. Am liking all the changes. Keep up the good work! "
May 7, 2018 by L. E.
"Great group of trainers! They really care about your progress"
May 6, 2018 by P. J.
"Great instructors, positive environment! "
Apr 21, 2018 by C. H.
"Individualized "
Apr 14, 2018 by M. W.
"I like the hours the gym is open. I like the friendliness of the trainers as well as their skill and expertise. I like the location. I like the cleanliness."
Apr 11, 2018 by E. S.
"Friendly inviting environment. Trainers are wonderful. "
Apr 5, 2018 by C. A.
"I especially like the privacy. It is just like having your own private gym and trainer. My trainer, Anthony, is amazing. The staff are just incredible and attentive. The one on one attention of the trainer to insure the workout is in proper form and intensity provides safety and incentive to give your best at each workout. The facility is very clean and the equipment is very well maintained."
Apr 4, 2018 by S. P.
"Location and friendly staff"
Apr 4, 2018 by K. D.
"Personalized and educated approach by Ian. "
Mar 26, 2018 by H. G.
"New owner, same great trainers. They're updating the facilities and making some some nice changes. "
Mar 25, 2018 by D. L.
"Friendly, knowledgeable, professional!"
Mar 24, 2018 by G. D.
"Staff's Professionalism and dedication "
Mar 17, 2018 by J. Q.
"Direct, clear, considerate and friendly"
Mar 6, 2018 by J. W.
"Training is very professional. As a 70plus woman I appreciate my trainers attention and expertise. That would be Anthony. So FT is looking out for me, keeping me safe, and pushing me, ouch sometimes."
Feb 21, 2018 by C. H.
"The trainer takes into account my individual situation and modifies the planned workout as needed. "
Feb 13, 2018 by M. W.
"Personal attention, expertise, positive attitude"
Jan 23, 2018 by H. G.
"Nice space, always clean. Trainers are great and tailor workouts to meet your needs."