Our Studio Location
PERSONAL TRAINING STUDIO
Fitness TogetherPrairie Village
Prairie Village Shops
11 On the Mall
Prairie Village, KS 66208
p. (913) 236-8383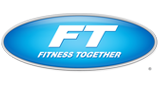 $99 to $199 View Map
HOURS OF OPERATION
Mon - Sat 6:00 AM - 9:00 PM
Sun Closed

By Appointment Only
Page 1 of 1
Videos
A collection of Fitness Together® Prairie Village studio videos, enjoy!
Page 1 of 1
PRIVATE ONE-ON-ONE PERSONAL TRAINING GETS RESULTS
Leave the gimmicks and gym behind to reach your goals with Fitness Together®. Accountability, customization, privacy, and individual guidance can get you the results you want.
Individual results may vary.