Our Studio Location
PERSONAL TRAINING STUDIO
Fitness TogetherPrairie Village
Prairie Village Shops
11 On the Mall
Prairie Village, KS 66208
p. (913) 236-8383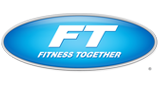 $99 to $199 View Map
HOURS OF OPERATION
Mon - Sat 6:00 AM - 9:00 PM
Sun Closed

By Appointment Only
Our Staff
Get to know our friendly Fitness Together® Personal Training Staff at Prairie Village.
Derek Welles
Owner/Personal Trainer/Fitness Coach
Coming from rural Western Kansas, Derek learned that is takes a lot of hard work and dedication to be successful in life. Being in a small town and from a close family taught Derek how to build strong, and personal relationships.
Derek was a three sport athlete in high school. The coaches he had during his high school career were a strong influence in his decision to study Sports Medicine upon graduation. After two years of college, he decided to change the direction to something that allowed him to be more of a "coach".
Derek received certification from the National Strength and Conditioning Association. In his 18 years of training, he has worked with young and old from pre-surgery training, sport specific and everything in between. Derek would tell you that his favorite part of being a personal trainer is enabling people with the knowledge and know-how to start and maintain a healthier lifestyle. He would also tell you that he enjoys the personal relationships that he has with his clients.
Chris Eads
Personal Trainer/ Fitness Coach
Chris grew up in a rural town north of Kansas City and at an early age was drawn to athletics, which in the end was what let him back to KC and being a personal trainer. After considering scholarship opportunities in 3 sports he chose to attend Missouri Western State University where he was a 4 year letter winner on the football team. He then had a 5 year career in the Indoor Football League before returning to his alma mater to start a coaching career. Finally after a 9 year college football coaching stint Chris decided to make a life change while continuing to be a "coach" and help others.
Chris is a NASM certified personal trainer and corrective exercise specialist. He also completed the personal fitness trainer program at Wellspring School of Allied Health. The part Chris enjoys the most about being a personal trainer is helping people reach and go beyond their health and fitness goals. Chris has worked with clients in age range of eight to eighty seven and enjoys the variety that creates in day to day programming and relationships with clients.