Our Studio Location
PERSONAL TRAINING STUDIO
Fitness TogetherPrairie Village
Prairie Village Shops
11 On the Mall
Prairie Village, KS 66208
p. (913) 236-8383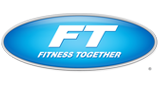 $99 to $199 View Map
HOURS OF OPERATION
Mon - Sat 6:00 AM - 9:00 PM
Sun Closed

By Appointment Only
Our Staff
Get to know our friendly Fitness Together® Personal Training Staff at Prairie Village.
Derek Welles
Owner/Program Designer/Fitness Coach
Coming from rural Western Kansas, Derek learned that is takes a lot of hard work and dedication to be successful in life. Being in a small town and from a close family taught Derek how to build strong, and personal relationships.
Derek was a three sport athlete in high school. The coaches he had during his high school career were a strong influence in his decision to study Sports Medicine upon graduation. After two years of college, he decided to change the direction to something that allowed him to be more of a "coach".
Derek received certification from the National Strength and Conditioning Association. In his 18 years of training, he has worked with young and old from pre-surgery training, sport specific and everything in between. Derek would tell you that his favorite part of being a personal trainer is enabling people with the knowledge and know-how to start and maintain a healthier lifestyle. He would also tell you that he enjoys the personal relationships that he has with his clients.
Liz Walker
Fitness Coach
In 2007 – at the age of 27, Elizabeth Walker weighed 220 pounds, was sedentary, and miserable. Barely able to walk a block, she realized something had to change if she was going to live a quality productive life and feel good about herself. As the saying goes, "The journey of a thousand miles, begins with the first step." Elizabeth began to educate herself through literature, researching, and speaking with other professionals in the health and fitness industry. With hard work and dedication, she lost 80 pounds, 9 pant sizes, and began to look and feel younger. By focusing on health, her quality of life improved dramatically.
Today, Elizabeth is a National Federation of Personal Trainers certified personal trainer and fitness nutrition specialist. She embraces everyday as an opportunity for transformation – in wellness, happiness, and living a fulfilled life. By taking that first step, making incremental positive changes in your personal choices the transformation begins. Elizabeth is a true example that by showing up, determination, and having a rooting team behind you – anything is possible. As someone who understands the challenges of transforming into wellness, Elizabeth serves as your coach, your trainer, and believing in you – even when you don't believe in yourself.
She will help guide you through good choices as you learn the attitude of success, taking responsibility for your actions, and building determination and grit. As your trainer, Elizabeth serves as your backbone and the voice we all need when we feel like quitting. She becomes your better conscious, encouraging you to believe in your success and that each step towards health is one step further on your wellness journey.
Having experienced the challenges and struggles of losing weight and getting back into shape -Elizabeth has walked that journey and understands the thoughts, emotions, and behaviors you will experience. By bringing a personal trainer on your team, you'll navigate around the pitfalls and experience the better version of yourself.