Our Studio Location
PERSONAL TRAINING STUDIO
Fitness TogetherPrairie Village
Prairie Village Shops
11 On the Mall
Prairie Village, KS 66208
p. (913) 236-8383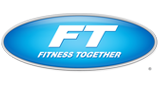 $99 to $199 View Map
HOURS OF OPERATION
Mon - Sat 6:00 AM - 9:00 PM
Sun Closed

By Appointment Only
Client Reviews
Get Inspired, Get Results. *Individual exercise results may vary.
Sep 12, 2018 by B. M.
"Instructors are professional, fun and encouraging . They walk you through each exercise making sure you are doing it correctly. At the end of the session they help you stretch out correctly so that you are not sore the next day!!"
Sep 6, 2018 by M. A.
"nothing at this time"
Aug 22, 2018 by B. W.
"Personalization of program"
Aug 19, 2018 by M. R.
"Friendly staff"
Jul 30, 2018 by L. K.
"Great owner/coach. He is always upbeat and willing to work with me from my current skill level. He is also great at promoting group team building. "
Jul 13, 2018 by P. K.
"I've been working with Derek for several months and he consistently challenges me and gives me a good workout. I'm disabled and he does an excellent job taking into account my unique needs. He constantly looks for new ways to strengthen the abilities that I have while working within my limitations.."
Jun 20, 2018 by J. W.
"Derek is the bomb!"
Jun 13, 2018 by S. H.
"Derek is a great trainer. Enjoy working with him."
May 10, 2018 by P. K.
"I am disabled from a spinal cord injury. Derrick does an excellent job analyzing my limitations and developing a fitness program to meet my unique needs. He is always upbeat and positive in his approach."
Apr 18, 2018 by B. W.
"Program individually adapted."
Mar 16, 2018 by L. K.
"Trainers worked with my schedule, didn't push other services on me, and started my workouts at an appropriate level. They pushed me at the right pace."
Mar 9, 2018 by P. K.
"I'm partially disable and Derek is doing an excellent job working around my disability to give me a custom-fit program. His personal attention and willingness to accommodate my needs has been outstanding. I would highly recommend him to anyone looking for a trainer."
Feb 14, 2018 by B. W.
"Personal adaption to my needs."
Jan 7, 2018 by E. K.
"Everything"
Jan 5, 2018 by P. K.
"Personal attention. Understanding my unique needs."
Dec 5, 2017 by T. A.
"O appreciate the encouragement and how the coaches challenge me to do better. They do a good job of putting their clients together to form the best PACKs ! "
Dec 5, 2017 by T. M.
"Derek and Chris are fantastic coaches! This small pack approach to working out is fun and approachable. "
Dec 5, 2017 by B. W.
"One on one adaptive program."
Nov 16, 2017 by L. G.
"Derek has been very informative and able to adapt to our individual challenges."
Nov 5, 2017 by D. P.
"Helps motivate me to get in shape and stay that way. Anyone, no matter fitness level would be comfortable working out with the trainers."