Our Studio Location
PERSONAL TRAINING STUDIO
Fitness TogetherPoland
6541 Clingan Rd
Poland, OH 44514
p. (330) 702-1311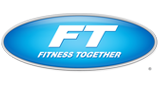 $99 to $199 View Map
HOURS OF OPERATION
Mon - Fri 6:00 AM - 9:00 PM
Sat 6:00 AM - 2:00 PM
Sun Closed

Client Reviews
Get Inspired, Get Results. *Individual exercise results may vary.
Jan 16, 2019 by P. V.
"I like the fact that 2019 is here and because I walked through the door at Fitness Together 4 years ago, I am a much stronger , healthier woman today who leaves the gym in the morning feeling accomplished and happy. Thanks FT!"
Dec 10, 2018 by B. K.
"I feel that all the trainers at FT are very knowledgeable. They are focused on my goals during my sessions and are willing to help me try to achieve them."
Dec 7, 2018 by A. B.
"The different challenging workouts, trainers always motivating and supporting me, no judgment from the trainers, a registered dietitian on staff, and the positive environment."
Nov 30, 2018 by L. G. R. S.
"Everyone is so so nice and friendly!!"
Nov 13, 2018 by P. V.
"Fitness Together has made me realize that exercise needs to be a part of my life especially as I get older. I am thankful for receiving the postcard, making the call, and walking through the door. "
Oct 6, 2018 by L. G. R. S.
"Being challenged. "
Sep 30, 2018 by B. K.
"I love the one on one training. I feel that the trainers really focus on me reaching my goals. Since I am a perfectionist, they make sure that I complete a workout accurately with no injuries."
Sep 29, 2018 by R. J.
"How friendly every one is and how capable they are"
Sep 12, 2018 by P. V.
"To put it simply, it works. You get a workout designed specifically for you. The trainers want you to be successful. You get all the tools you need."
Aug 30, 2018 by M. B.
"They are personalized to meet the goals of each individual/ The trainers all always encouraging especially when the client may be having issues. I look forward to every workout because I know that when it is completed, I will feel better than when I started both physically and mentally. I feel fortunate that I am able to be a client at FT."
Aug 9, 2018 by P. S.
"Personal- one on one attention. Workout tailored to my needs and capabilities. Supportive environment. "
Jul 12, 2018 by P. V.
"There is nothing I don't like, FT has made me the healthiest I have been in a long time. I did personal training for a year and am now doing pack sessions and loving them so much I try to go 5 days a week. "
Jun 20, 2018 by M. D.
"Employees are well trained, friendly & accommodating."
Jun 8, 2018 by M. S.
"It's a supportive atmosphere with good humor and the trainers respect each client and their particular needs. Will encourage and challenge knowing you can do it. Gentle when you need to be but also willing to increase the weights when you say you're ready to do it. Trustworthy and kind. They appreciate the struggle and help you keep at it. Loving the plank! Hating the slam balls! LOL"
Jun 4, 2018 by L. G. R. S.
"Always fun and challenging!"
May 20, 2018 by T. B. B.
"Personable staff who are flexible in scheduling and have tailored a regimen to my personal needs and abilities. "
May 9, 2018 by K. G.
"Everyone is extremely knowledgeable. Also, I have developed a physical issue that all trainers have adapted my workouts to minimize any aggravation to it"
May 7, 2018 by P. V.
"Fitness Together gives you all the tools to be successful and to make your journey to being healthy become your new lifestyle."
Apr 22, 2018 by M. B.
"They are designed for each member personally to meet their goals. The encouragement and support is awesome on good and bad days and I have never left a workout without feeling 20 times better than when I walked in the door. Fitness Together is awesome."
Apr 22, 2018 by M. D.
"FT porvides quality workouts & adjusts for physical ability & personal goals. I've had nothing but great experiences with them!"