Our Studio Location
PERSONAL TRAINING STUDIO
Fitness TogetherParker
19027 E Plaza Dr
Parker, CO 80134
p. (303) 805-3912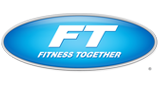 $99 to $199 View Map
HOURS OF OPERATION
Mon - Fri 6:00 AM - 9:00 PM
Sat 7:00 AM - 12:00 PM
Sun Closed

Client Reviews
Get Inspired, Get Results. *Individual exercise results may vary.
Oct 29, 2018 by B. K.
"I appreciate the one-on-one training that focuses on good technique and pushes me where I wouldn't go on my own. Jay is a great trainer."
Oct 20, 2018 by N. S.
"Knowledgeable trainers. Personalized training Excellent results"
Aug 18, 2018 by P. B.
"Personalized workouts"
Jul 25, 2018 by M. S.
"I appreciate the personal and individualized training. Also, I am more comfortable working out in the more private setting of the FT gym."
May 30, 2018 by T. L.
"Individualized Professional Efficient Fun"
May 26, 2018 by L. K.
"Drew has been a great motivator and helps make sure that I push myself. This is the first place that I've found that can work on strengthening some of my old injuries and it's actually getting better, not worse. "
May 19, 2018 by T. N.
"Highly reccomend for those seeking health and fitness in a fun environment with Professional Trainers!"
May 16, 2018 by J. S.
"Personal trainer Challenges with group Clean facility"
May 10, 2018 by B. W.
"I like the friendliness of all the instructors. I like that they custom my workout to me and listen to what my needs and limitations are. I feel I can a very good workout with them. I like that they try to find ways to challenge us and connect us with each other with outside activities."
May 6, 2018 by G. H.
"Personalized coaching from trainers who help you become your best. Even on days when I don't feel great, I always feel awesome after a workout. These guys are the best! "
Apr 21, 2018 by K. A.
"Professional and fun"
Mar 8, 2018 by J. S.
"consistent workout with trainer . good recipes "
Mar 6, 2018 by N. C.
"I love this place. I have been going here for years and I love the one on one training and small group classes. They know how to motivate me and push me to do greater things. They have also help me recover from several injuries and design a workout plan that meets my needs weather recovering from an injury or meeting my weight loss goals or just building strength for a healthier life style. "
Mar 4, 2018 by G. H.
"Personalized recommendations, very motivating… Best trainers I have ever worked with."
Feb 7, 2018 by M. P.
"The trainers are extremely knowledgeable and interested in what each client wants to accomplish. They offer one-on-one and group sessions to accommodate you whatever your needs. "
Jan 11, 2018 by R. S.
"Great crew at Fitness together they work hard to help you meet and exceed your fitness goals. Highly recommend. Rick Steenbock"
Jan 10, 2018 by J. L.
"All trainers are consistent in their approach to your workout plan/progress."
Jan 8, 2018 by T. N.
"Personalized workouts! I have tried doing it on my own, and it is not nearly as effective! Even though I have a background in medicine I do not know how to effectively work out parts of my body which may not being addressed when i am working out on my own. The pros are all fun and nice. I always feel better when I leave!"
Jan 5, 2018 by N. C.
"The trainers are awesome. I love the one on one sessions. "
Jan 5, 2018 by C. Z.
"Always a different workout. They mix it up so you never get bored with doing the same thing."