Our Studio Location
PERSONAL TRAINING STUDIO
Fitness TogetherNorwell
15 Farrar Farm Rd
Norwell, MA 02061
p. (781) 659-0034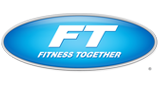 $99 to $199 View Map
HOURS OF OPERATION
Mon - Fri 6:00 AM - 9:00 PM
Sat 8:30 AM - 2:00 PM
Sun Closed

Client Reviews
Get Inspired, Get Results. *Individual exercise results may vary.
Aug 22, 2018 by B. S.
"Mike is awesome. motivates and works you hard."
Jul 25, 2018 by J. B.
"One on one attention. Motivation. "
Jun 14, 2018 by C. N.
"Great trainers who focus on your goals."
Jun 13, 2018 by K. S.
"It is so personal and informal. Thank you for the great experience. "
Jun 5, 2018 by M. S.
"Trainers are great. "
May 26, 2018 by O. M.
"Great people!"
May 24, 2018 by R. W.
"FT Norwell staff work with you to achieve your personal goals. Training is always dynamic so you never get bored doing the same old gym routine offered everywhere else. They are there to push you and also help you set your limits to avoid injury! "
May 10, 2018 by J. B.
"I like the private setting and the one on one w trainers. Trainers are great "
Apr 25, 2018 by J. D.
"The staff is personable and very knowledgeable in fitness and nutrition. They push you to do your best and be your best. I highly recommend Fitness Together. "
Apr 10, 2018 by C. N.
"Excellent trainers who are all about your fitness goals and helping you achieve them."
Apr 7, 2018 by C. D.
"Trainers are the best in the business! James is unbelievable at what he does and his dedication and passion for fitness is infectious. I am more and more motivated every time I show up and would not be where I am today without him. The program put together by Fitness Together has made an unbelievable difference in my life. I just want to keep pushing myself more and more. I cannot give a higher recommendation, they truly are unbelievable! Two huge thumbs up to my buddy James, I cannot thank you enough for the difference you have made in my life!!!!!"
Apr 4, 2018 by K. S.
"The personal attention is fantastic, and you learn, no matter how old or young you are!"
Mar 23, 2018 by K. C.
"There are two in our family who have joined Fitness Together. My daughter has worked with a trainer 3-4 times a week for the past few years, and I just started a few months ago. What do we like...everything! The trainers have great experience, are so nice, and can work with clients of all ages, abilities and health issues. They add variety to the training sessions so we're never bored and know our (my) limitations. They also give great advice about nutrition. We couldn't be happier."
Mar 22, 2018 by A. G.
"Fitness Together tailors a workout to the individual. Each workout is unique and fun. The trainers are unbelievably supportive of your goals and go the extra mile to make sure you achieve it. A fun atmosphere. Would recommend to anyone looking for individualized training."
Mar 15, 2018 by D. R.
"Team is awesome"
Mar 13, 2018 by M. D.
"I like the flexibility and staff. They are all very supportive and encouraging without being over the top. The whole atmosphere there is great."
Mar 11, 2018 by M. H.
"Personalized be Training"
Mar 10, 2018 by J. B.
"Personal attention. Customized to my needs. I enjoy going there."
Mar 7, 2018 by R. W.
"Fitness Together is perfect for people who want to really kick their fitness into high gear. I not only needed someone to coach me while exercising, but also with nutrition. Combining one on one training with a complete diet breakdown makes me feel like I'm getting the best out of my workouts. "
Feb 15, 2018 by B. S.
"Mike is an awesome trainer. Even know I only come 2 times a week he keeps the sessions refreshing and demanding. I'm exhausted at the end of 45 minutes but feel great for having gone thru it. I can see the difference in my core and strength. Thanks Bill Spence"