Our Studio Location
PERSONAL TRAINING STUDIO
Fitness TogetherBoston North End
145 Hanover St
Boston, MA 02108
p. (617) 778-2426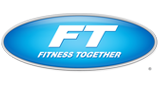 $99 to $199 View Map
HOURS OF OPERATION
Mon - Fri 6:00 AM - 9:00 PM
Sat 8:00 AM - 5:00 PM
Sun Closed

Group class schedule:

Monday - 6 PM

Tuesday - 6 PM

Thursday - 6PM

Saturday - 9AM
Client Reviews
Get Inspired, Get Results. *Individual exercise results may vary.
Nov 1, 2018 by K. S.
"You're committed to each members success from beginning to the end. Which in turn allows us to give it our all and not give up. So thank you !!! "
Oct 16, 2018 by D. L.
"The trainers are the best. Great personalized program and coaching to ensure you are doing things the right way and that you stay motivated to come back for more. "
Sep 26, 2018 by J. R.
"The people, the vibe, the equipment, the lack of the same old routine. It's just good stuff all around. "
Sep 25, 2018 by F. S.
"the people"
Sep 21, 2018 by D. F.
"It's not just a place of friendly people. It's a place where friendly people want to help you be better and do what it takes to get you there no matter where you're at"
Sep 21, 2018 by A. A. B.
"I really appreciate the sense of community and encouragement I get from all the trainers and many of my fellow FT family!"
Aug 6, 2018 by J. B.
"Personalized, private, can work with the same trainer of different trainers "
Jun 20, 2018 by D. L.
"Great trainers! "
Jun 18, 2018 by P. G.
"Great trainers. Convenient location."
Apr 30, 2018 by L. P.
"I am in my mid 60's. I am in the best shape of my life thanks to JP and his team! I always feel great after my FT sessions. I particularly like the weights and stretching."
Apr 25, 2018 by J. R.
"The equipment, the trainers and the space. "
Apr 18, 2018 by D. L.
"Expert training by trainers who really care!"
Mar 20, 2018 by E. W.
"The people! Everyone at FT is so kind and encouraging in and out of the gym!"
Mar 15, 2018 by A. T.
"Variety of trainers "
Mar 15, 2018 by G. F.
"I've worked with a few different trainers while I "
Mar 15, 2018 by J. A.
"Everyone in this place is so welcoming and supportive of your goals regardless of your level of fitness. They listen to what your objectives are and work with you to help you achieve them. I enjoy the additional touches of the banana and apple baskets, something to look forward to after my workout :)"
Mar 15, 2018 by N. G.
"The staff is very attentive to your needs and goals. They are very knowledgable of all aspects of fitness and nutrition. They can modify workouts if necessary. I have been involved with fitbess all my life so i am.aware of good coaxhing. They are the best "
Feb 27, 2018 by K. D.
"Alla is great! She listens to my goals and how I'm feeling during excercises, pushes me to do more, and has a comprehensive plan to help me reach my fitness goals. She is also very adaptaple while still holding me accountable. It's a unique gift and one that makes me feel like I'm on a fitness journey wth her, making the experience at together fitness above other gyms. "
Feb 20, 2018 by L. P.
"I have been training at FT for over 5 years! JP and his staff does a great job. I have lost weight, eat better, and am in the best shape of my life. Without JP's coaching I never would have experienced the health benefits I now enjoy. Even when I do not feel like working out JP makes the workout fun, and I always feel much better after the workout."
Feb 13, 2018 by J. D.
"I love the personalization behind every interaction and workout. There is a great sense of community at FT & the staff does a great job celebrating each person and what they're trying to accomplish. I feel very comfortable walking in the door each week, knowing i'm entering a supportive environment. "