Our Studio Location
PERSONAL TRAINING STUDIO
Fitness TogetherNorthborough
411 W Main St
Northborough, MA 01532
p. (508) 393-1660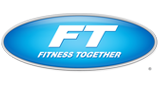 $99 to $199 View Map
HOURS OF OPERATION
Monday - Friday 6am - 9pm, Saturday 6am - 3pm, Sunday Closed.
Videos
Why Our Trainers Love FT too!
Oct 11, 2016
Fitness Together® is the premier, 1-on-1 personal training company. We offer a truly customized approach to fitness for our clients. We employ the best personal trainers in the industry. Our expert personal trainers give clients the accountability they need, and the privacy that they desire. To find a location near you, go to https://fitnesstogether.com/personal-...