Our Studio Location
PERSONAL TRAINING STUDIO
Fitness TogetherNorthborough
411 W Main St
Northborough, MA 01532
p. (508) 393-1660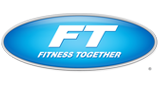 $99 to $199 View Map
HOURS OF OPERATION
Monday - Friday 6am - 9pm, Saturday 6am - 3pm, Sunday Closed.
Videos
Shrewsbury
Apr 7, 2015
"I Lost 7 lbs, reduced 2.5% of Body Fat and increased muscle tone in my arms and abs!"
Cheryl's loves her new body! She did very well. We asked when she was this low in weight and felt and looked this good. She said " it was before she had kids, about 10 years ago!". We told her that was great. FT system is a proven system! Aspire8, Cardio Together and Nutrition Together gives you fantastic results! By following our program she reduced her body fat and has muscle definition all around. If you are interested in body transformation call 508-393-1660 and ask to consult with Luisa Cloutier.