Our Studio Location
PERSONAL TRAINING STUDIO
Fitness TogetherNorthborough
411 W Main St
Northborough, MA 01532
p. (508) 393-1660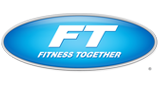 $99 to $199 View Map
HOURS OF OPERATION
Monday - Friday 6am - 9pm, Saturday 6am - 3pm, Sunday Closed.
Contact Us
Fitness TogetherNorthborough
411 W Main St
Northborough, MA 01532
p. (508) 393-1660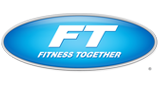 $99 to $199
Owner Contact
Luisa Cloutier
Manager Contact
Garrett Zagunis
Please complete the form below and we will contact you very soon. Please, no soliciting. If you want to be a Fitness Together supplier, please complete our Supplier Form.