Our Studio Location
PERSONAL TRAINING STUDIO
Fitness TogetherNorth Attleborough
429 S Washington St
North Attleborough, MA 02760
p. (508) 699-2999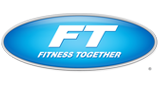 $99 to $199 View Map
HOURS OF OPERATION
Mon - Thu 6:00 AM - 9:00 PM
Fri 6:00 AM - 8:30 PM
Sat 7:30 AM - 12:00 PM
Sun Closed

Featured Download
Client Reviews
Get Inspired, Get Results. *Individual exercise results may vary.
Jan 17, 2019 by K. W.
"Teris and the staff of Fitness Together are all very welcoming and friendly. They create a non-judgemental atmosphere that makes getting in shape enjoyable. I would highly recommend training at Fitness Together"
Jan 16, 2019 by S. D.
"How knowledgable all the trainers are, individualized programs and just a friendly, positive environment to workout in."
Jan 4, 2019 by D. G.
"FT is the best place to workout and achieve your goals. I joined when they opened and have been coming for 10 years. I am stronger, more fit and healthier as a result,. I put 100 percent into each work out and my trainers do the same. If your goal is fitness then this is your place !! Desiree Gray "
Jan 3, 2019 by P. F.
"The highly personalized training produces results. This happens in a clean and inviting atmosphere."
Dec 27, 2018 by R. B.
"Great place to work out Great trainers Very helpful with no pressure "
Dec 23, 2018 by B. B.
"Great workouts, very pleasant staff. "
Dec 21, 2018 by J. G.
"The training team has helped me to stay agile as I am aging. "
Dec 5, 2018 by T. M.
"Friendly and courteous staff Flexible with scdeuling appts"
Dec 2, 2018 by J. K.
"Personalized training"
Nov 28, 2018 by B. G.
"I like the personal 1 to 1 relationship when working out. "
Nov 28, 2018 by D. H.
"Personalized for your needs"
Nov 16, 2018 by J. H.
"I am impressed by the knowledge of the trainers to ensure I get the best work out for the goals I would like to achieve."
Sep 25, 2018 by T. M.
"Personalized. Nice staff"
Sep 25, 2018 by J. K.
"Personalized training programs. Sports specific focus along with general conditioning."
Sep 7, 2018 by D. B.
"Personal attention!"
Sep 5, 2018 by P. F.
"Fitness Together provides client-based services. No matter where you are in your fitness journey, the staff and Teris listen and understand your needs."
Aug 20, 2018 by P. L.
"Great staff. Concerned about the person they are training. Always thinking about the customer and what is right for them. Very accommodating and supportive. "
Aug 18, 2018 by A. B.
"Great trainers, good workout, nice environment. "
Jul 24, 2018 by T. M.
"The experience of the staff. The one to one training that is geared towards my specific training needs. Clean work area and friendliness of staff"
Jul 18, 2018 by T. C.
"Love my weekly workouts with you folks!! Always challenging but in a good way. :)"