Our Studio Location
PERSONAL TRAINING STUDIO
Fitness TogetherNorth Attleborough
429 S Washington St
North Attleborough, MA 02760
p. (508) 699-2999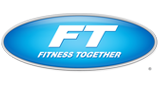 $99 to $199 View Map
HOURS OF OPERATION
Mon - Thu 6:00 AM - 9:00 PM
Fri 6:00 AM - 8:30 PM
Sat 7:30 AM - 12:00 PM
Sun Closed

Featured Download
Client Reviews
Get Inspired, Get Results. *Individual exercise results may vary.
Sep 25, 2018 by T. M.
"Personalized. Nice staff"
Sep 25, 2018 by J. K.
"Personalized training programs. Sports specific focus along with general conditioning."
Sep 7, 2018 by D. B.
"Personal attention!"
Sep 5, 2018 by P. F.
"Fitness Together provides client-based services. No matter where you are in your fitness journey, the staff and Teris listen and understand your needs."
Aug 20, 2018 by P. L.
"Great staff. Concerned about the person they are training. Always thinking about the customer and what is right for them. Very accommodating and supportive. "
Aug 18, 2018 by A. B.
"Great trainers, good workout, nice environment. "
Jul 24, 2018 by T. M.
"The experience of the staff. The one to one training that is geared towards my specific training needs. Clean work area and friendliness of staff"
Jul 18, 2018 by T. C.
"Love my weekly workouts with you folks!! Always challenging but in a good way. :)"
Jul 18, 2018 by K. C.
"I absolutely love the personal and professional trainers. After each work out I feel great. (sore in all the right places) the trainers really pay attention to what I expect for myself and encourage me further. I'm so glad I dropped by to get some information. I joined because, when Teris talked to me (not selling me) about what Fitness Togetther was about I knew it was right for me. I don't like anyone to see me sweat, so the one on one is perfect for me. "
Jul 17, 2018 by P. M.
"The client trainer relationship is the most important aspect of Fitness Together. It is a partnership that exhibits the true meaning of fitness on all levels. I always enter and leave my appointment feeling enriched and informed on many levels. And did I mention that it is fun too! Exercise can be boring, even for the best intentioned of us, but at this gym , sweat and all,it somehow never feels like work. I love this place!"
Jun 30, 2018 by S. G.
"The work out is tailored to fit your needs and is private and personal. Everyone is so friendly. "
Jun 20, 2018 by B. B.
"Great people. "
Jun 16, 2018 by R. K.
"I have been a member at ft for over 4 yearns it's a great place to train and learn lost over a 100 lbs with a healthy diet and training program the trainers are great and I love the one on one "
Jun 5, 2018 by J. K.
"Awesome!!"
May 24, 2018 by T. M.
"Private trainer, training is set to fit my needs, all staff are very nice and welcoming"
May 22, 2018 by D. H.
"Personal programs"
May 22, 2018 by B. G.
"1 on 1 training Care and concern of the trainers for their clients. Clean Friendly environment "
May 14, 2018 by P. M.
"As a long time client I am most impressed with the results my work outs have given me. My hard work along with their dedication and knowledge have made me a fitter and healthier lady. The difference a trainer makes is enormous. My work out is smarter and fine tuned to my needs. The atmosphere has a nice touch of humor that puts a touch of fun in the process. "
Apr 11, 2018 by B. F.
"One on one training and it keeps me going. I always make my appointments."
Apr 8, 2018 by B. B.
"Great people to train with. Highly recommend. "