Our Studio Location
PERSONAL TRAINING STUDIO
Fitness TogetherNorfolk
350 W 22nd St
Suite 102
Norfolk, VA 23517
p. (757) 228-5310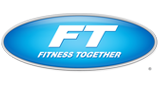 $99 to $199 View Map
Featured Download
Our Staff
Get to know our friendly Fitness Together® Personal Training Staff at Norfolk.
Mandy Virgets
Certified Fitness Coach / Personal Trainer
Hello my name is Mandy Virgets. I have my Bachelor of Science Degree: Kinesiology & Physical Education, Minors in Athletic Training, Spanish, and Dance Studies, as well as a Concentration in Human nutrition studies. I also have a Master of Science Degree: Exercise Physiology and a Minor in Physical Therapy. Concentrations in Coaching and Ergogenic Aids and a Doctor of Philosophy Degree: Kinesiology & Biomechanics, Minor in Human Nutrition. Concentration in Neuroscience and Human Movement.
As a National Strength & Conditioning Association Certified Strength and Conditioning Specialist & Certified Personal Trainer, I love helping people overcome the daily obstacles they face. I also hold my certification as a BASI Master Pilates Instructor, International Yoga Alliance Registered Yoga Teacher (200Hr), RIPCURL Athletics Certified SUP Yoga Teacher, Mad Dog Athletics Certified Spinning Instructor, USA Track and Field Certified Coach & Official, USA Boxing Certified Coach, and a US Olympic Training Center Development Program Licensed Nutritional Counselor and Coach. In other words I am committed to helping you reach your health and fitness goals in a safe and motivational environment.
I would love the opportunity to personally work with you at Fitness Together Norfolk. Call and schedule your complimentary session with me today.
Toby Hartwell
Certified Fitness Coach / Personal Trainer
Hello my name is Toby Hartwell,
I originally joined Fitness Together in Amherst and Northampton Massachusetts in 2011. I received my undergraduate degree from The Massachusetts College of Liberal Arts in 2008. Then I received my ACE and NASM personal training certifications in 2010 and started training professionally soon after, specializing in group athletic training with teens at STRIDES Human Performance Institute. In 2011, when I joined Fitness Together in Amherst and Northampton, I began specializing in 1:1 training, working with people of all activity levels and ages, ranging from 8 to 90 years old.
I really enjoy the 1:1 approach to coaching and the opportunity it allows me to build a relationship with the clients I work with, to earn their trust in an effort to help them create a foundation that will support lifelong change and allow them to achieve their goals. For this reason, I view myself as not only a trainer, but a lifestyle coach. I believe that small positive changes, learned and carried out one day at a time, are the catalyst for lifelong transformations.
In my professional capacity, I draw on my own personal experience. As someone who struggled with his weight and self esteem as a child and young adult, I understand the struggle to build sustainable healthy habits. It is because of my own journey that I know it can be done.
When I'm not busy motivating others, I can be found hiking the 48 white mountains in New Hampshire, at the gym training for natural body building competitions, or out running with my dogs, Izzie and Cole.
I'm so excited to be part of the Fitness Together Norfolk team. Call today and schedule your complementary session with me.
Sarah Kert
Certified Fitness Coach / Personal Trainer
Hey! My name is Sarah Kert and I am a certified personal trainer through the National Strength and Conditioning Association and CPR/AED certified through the American Red Cross. I grew up in New Hampshire, and all throughout school I competed year-round in track and field.
Following high school, I attended Boston University to pursue a degree in Nutrition and Public Health. While there, I was also a member of the Division 1 Track & Field team as a pole vaulter. While pursuing my degree and competing for BU, I discovered my passion for connecting physical and mental health for overall wellness. In my own life, I have found exercise to be a crucial part of achieving health and wellness.
I have always been fascinated by nutrition and love to cook and bake. My education in nutritional science has allowed me to really understand the foundation of nutrition, and the amazing relationship that the body has with food. I am passionate about sharing the knowledge I have curated, so that you can enjoy the food you eat while providing your body with the fuel it needs to perform it's best! No fad diets or quick fixes here; whole (and delicious!) foods are the best way to nourish a healthful lifestyle. In my spare time, I love to create my own healthy recipes and publish them online on my blog and Instagram.
My goal is to use my extensive personal experience and knowledge to help you to live an active, healthy, and happy life. I am so excited to be a part of the Fitness Together team, and I hope to have the opportunity to help you reach and exceed your goals!
Katie Lawrence
Certified Fitness Coach / Personal Trainer
Hey there! My name is Katie Lawrence. I am a certified personal trainer with the American College of Sports Medicine. I am originally from Naperville, Illinois but moved up to Michigan to complete my B.S. in Clinical Exercise Science from Grand Valley State University. I have trained in a variety of settings, from conventional box gyms, private studios, and clinical offices. I am so excited to have made my way down to the Norfolk area and Fitness Together!
I have always had a passion for health and fitness, and I am fascinated by the way the body moves. The body is meant to be active and everyone moves in their own unique way. It is my goal as a health professional to keep your body moving in a functional, efficient way, so that you can always achieve your goals. I have experience in a wide variety of training techniques and styles, and am always working to expand my knowledge. I use the wisdom I have gained from my experiences with multiple clientele to best serve each and every client's needs.
I would love the opportunity to meet with you and help start your Fitness Together journey. Call today and schedule your complimentary personal training session with me today!
Jarrett Navedo
Certified Fitness Coach / Personal Trainer
Hi I'm Jarrett Navedo.
I am so incredibly excited to be a part of the Fitness Together Norfolk team! I am originally from New Hampshire where I earned my Bachelor of Science in Health Promotion and Fitness from Keene State College. I am a certified personal trainer through the American College of Sports Medicine. Although I've coached in many different settings, I began my journey with Fitness Together in Ashland, Massachusetts in 2016 before moving to Virginia.
I have coached athletes at the NCAA Division 3 level along with middle school sports teams, however my passion lies within the one on one training. I really enjoy the one on one approach that Fitness Together embraces to achieve successful goals with our clients. I fully believe that with the right guidance we can achieve measurable and realistic goals.
In my spare time away from personal training, you can find me achieving my other lifestyle goals. I am an avid strongman competitor and I enjoy taking classes to become a Registered Nurse.
Let's get started today to become the strongest version of yourself.
Bethany Speece
Certified Fitness Coach / Personal Trainer
Hi there! My name is Bethany Speece. I am a certified personal trainer through World Instructor Training School (W.I.T.S) and CPR/AED certified through the Red Cross. I was born and raised in the great city of Pittsburgh, PA. I graduated from the University of Pittsburgh majoring in Communication.
When I have the honor of training you, I promise I will somehow work Pittsburgh into the conversation. I have a pretty cool husband and 2 beautiful sons. After 7 years in marketing, I decided I needed to take some time off to be at home with my boys. Fast forward 5 years: kids are in school and Mama got her groove back. Besides spending time with my family, and watching the Steelers play...(see, I told you I would bring it up,) Health and Fitness is my favorite. I love researching and learning new things about the wellness world. I love running, lifting, dancing, yoga, biking- you name it- I'm up for it. Trying out new and fun workouts is one of my favorite things to do! I would like to say that has always been the case, but I can't.
I was athletic when I was younger, and went to the gym here and there as I got older to maintain my weight, but after I had my last baby, my food choices weren't great and my weight got out of hand. Before I knew it, I didn't recognize myself anymore. I made a choice, started doing cardio and resistance training, started making good food choices, dropped 101 pounds and never looked back. I felt strong. I felt accomplished. I felt like myself. I felt great. I knew I wanted to pay it forward to help others feel great as well. I am so excited to be at Fitness Together helping clients reach their goals and feeling their very best. It all starts with a choice. Together, we make it happen.
JUSTIN SELIGMAN
Certified Athletic Trainer / Personal Trainer
Hi, my name is Justin Seligman. I'm so excited to be part of the Fitness Together team. I am originally from Northern Virginia but moved to Hampton Roads to obtain my Masters in Athletic Training from Old Dominion University. Before attending ODU, I received my Bachelors of Arts in Athletic Training from Cedarville University in Ohio. So as you can see, I am not only a personal trainer but a certified athletic trainer as well. As a personal trainer, I have been certified through the National Academy of Sports Medicine (NASM). As an athletic trainer, I am trained in the prevention, diagnosis, care, and rehabilitation of injuries and various medical conditions. I am currently working as an athletic trainer for Bon Secours Medical System at Smithfield High School. This knowledge and experience adds another dimension to my personal training at Fitness Together. I am able to help clients of all ages who have injuries and specific medical conditions reach their desired goals. Because of this background in athletics, I also specialize in sports performance training. I have experience training youth club athletes, high school and college athletes, and competitive adults.
Here is a link to the National Athletic Trainers' Association website for more info on athletic training: http://www.nata.org/athletic-training
Joshua Evans
Manager
Hey there! I'm Joshua Evans, Manager of Fitness Together, Norfolk. I'm thrilled to work with our amazing, expert trainers to provide the best environment for our clients to thrive and achieve their goals. I have a Kinesiology Bachelor of Science degree with a concentration in Exercise Leadership from James Madison University. I also earned another B.S. in the School of Media Arts and Design with a concentration in Video Production: Producing and Directing and picked up a History minor along the way. I was born and raised in Virginia Beach, VA and have always been active, playing soccer and basketball my whole life.
After graduating college in 2008, I was a PE Teacher assistant at Centerville Elementary School in VB. Nothing is more exciting than getting children active and building healthy behaviors and habits at a young age. My career took me into sales and management at GEICO before I became a financial representative for Northwestern Mutual. After that time I worked with a creative company that focused on visual branding, marketing, and communication for clients. I also started and ran my own video production company for 7 years right out of college.
My goal at Fitness Together is to support our trainers so they can provide the best experience possible for our clients. Our promise is that you will get our very best, every time you walk through the door. We're honored to be a part of the healthy lifestyle journey our clients embark on. Fitness Together is a home away from home for our clients and when you're here, you're family. Now let's get to work!