Our Studio Location
PERSONAL TRAINING STUDIO
Fitness TogetherNewtonville
309 Walnut St
Newtonville, MA 02460
p. (617) 965-0412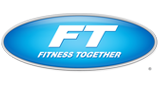 $99 to $199 View Map
HOURS OF OPERATION
6:00am to 9:00pm Monday through Friday
7:30am to noon Saturday
Client Reviews
Get Inspired, Get Results. *Individual exercise results may vary.
Jan 18, 2019 by B. B.
"FT, Newtonville is now and has always been a friendly, knowledgeable and highly professional operation. They listen to their clients and work hard for clients to achieve their fitness goals in a safe and comfortable atmosphere. Thank you FT!"
Dec 3, 2018 by J. W.
"The personal training is very attuned to specific goals and properly paced.......staff are very knowledgeable......."
Nov 8, 2018 by B. B.
"Professional, knowledgeable and fun. This is a great place to work out and leave feeling better than when you came in!"
Sep 28, 2018 by D. W.
"Personalized training on my schedule."
Sep 22, 2018 by G. W.
"Customer care and service "
Sep 20, 2018 by D. E.
"The team runs on time and is very good about adjusting between isotonic and isometric exercises to avoid sore—spots and injuries. Tiago is a great coach who understands goal-setting but also encourages realistic efforts."
Sep 14, 2018 by J. S.
"Mike is great for Joe and we love him!!"
Sep 6, 2018 by B. B.
"Fitness Together in Newtonville is a truly terrific place. The management and trainers are knowledgeable and caring and tailor workouts for each client. They are always there for your sessions and always seem to greet you with a "Big smile". My wife and I have trained at FT Newtonville for over 8 years and love it! Buzz Birnbaum"
Aug 16, 2018 by R. P.
"Great environment. Personalized attention. "
Aug 13, 2018 by J. G.
"Excellent trainer"
Aug 3, 2018 by R. M.
"enjoyably,professional"
Jul 30, 2018 by J. W.
"High quality people"
Jul 24, 2018 by R. C.
"Great trainers, motivating environment! Feeling stronger and more fit with each session."
Jul 21, 2018 by S. P.
"Mike is a great trainer."
Jul 19, 2018 by A. S.
"love the trainers. They are so motivating and so positive. They also really know how to train to different abilities and ages."
Jul 7, 2018 by T. N.
"The Staff is friendly and conducts challenging and beneficial training sessions."
Jun 19, 2018 by L. P.
"The crew at Fitness Together in Newtonville is terrific. It is owner-operated, and not one of the trainers has left in the three years I've been going there. All the trainers are very dedicated and they know all the clients and their varying levels of abilities extremely well. They pay close attention to how each exercise is being performed, and they make sure that we are all doing things correctly and without injury. If anyone does have an ache or pain, they make sure to tailor the exercises for that person, as well as to check continually during the session, to avoid exacerbating any temporary or permanent disability. Every day the program of exercises changes, and it's always fun to see what the new series will be. Clients tend to renew again and again. We all encourage each other, and some real friendships have developed, which is yet another bonus."
Jun 12, 2018 by J. G.
"excellent training Training who understands and responds to my needs pleasant environment"
Jun 10, 2018 by M. M.
"I enjoy my workouts with Nolan and Thiago. They help me keep my form correct and develop strength. "
Jun 3, 2018 by D. D.
"Fitness Together lives up to its name. The ever changing and interesting workouts are complimented by an equally interesting and qualified instructor who is at once encouraging and complimentary. In short an excellent approach to fitness that is both rewarding and satisfying. They deliver results. Highly recommended! "